Millie Roberts - Personal Development Tutor
Millie Roberts is one of the college's Personal Development Tutors; she provides pastoral support to students, helping them apply to university, overcome personal difficulties and motivate them to aim high.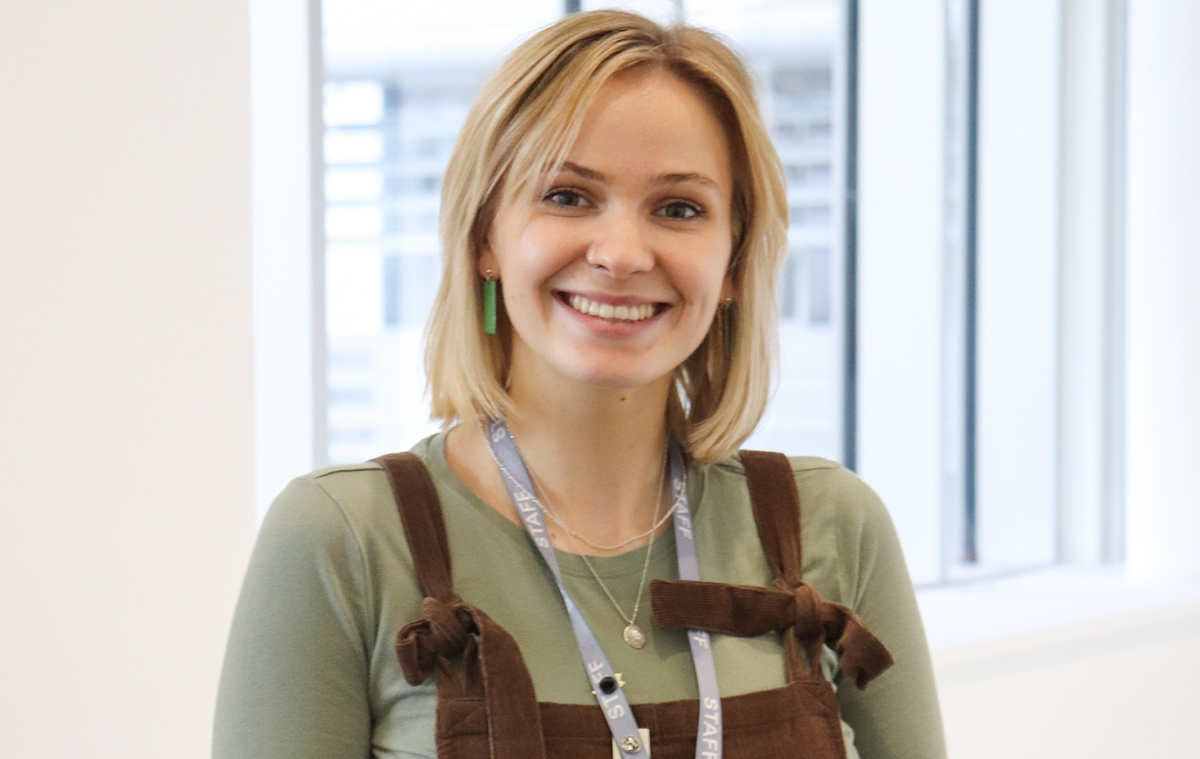 What is your background in education

I graduated from Cardiff University in 2022 with a 2:1 in BA English language and Spanish. Throughout my degree I tutored GCSE and A Level English and Spanish and was a student mentor for first year students. During my degree I lived in Granada, Spain, for an academic year studying at the Universidad de Granada doing a range of subjects, including history of women and linguistics.

What inspired you to pursue a career in education?

I feel it is hard for young people to feel genuinely proud of themselves. The first time I experienced such pride was during my graduation ceremony, when I realised how much I had achieved academically and personally. I feel that the opportunity for me to live abroad, to move away from home, to do something I enjoyed and that challenged me has shaped the person I am today. Realising these things inspired me to help young people find their own path, too.

What does your role involve?

As a personal development tutor, I can work 1 on 1 with students to guide and advise them personally and academically. We explore what excites them, what they are passionate about, and what they are good at, to motivate and encourage them to aim high and take the necessary steps to their next goal. We also discuss and debate current affairs, mental health, careers and more as a tutor group once a week.
What about working at Callywith College do you enjoy the most?

How we are one community of staff and students, with mutual respect for one another. As staff, we will always want the student to achieve their goals, and I feel the students see how much we care, which helps us work as one team.

What one thing about you might surprise people?

I never knew, and still don't know, what I wanted to "do" for work. I chose my degree because I liked the subjects, and I loved education. I have been following my interests and exciting opportunities to get me to where I am now. It seems to be working so far!

When you're not working, what is your favourite thing to do?
Travel and explore. When I graduated, I knew I wanted to continue seeing and learning about the world and its many cultures. I also love learning languages, which makes travel a bit more exciting!

What advice would you give students considering applying to Callywith?

Going to an FE college gives you a new sense of beginning and autonomy. Not only do you potentially have the opportunity to study a brand-new subject, but you can also enter a new community in our academies and groups. At Callywith, you are given the freedom to explore who you are, with the support and guidance from your tutors, teachers, and services. If you feel a bit lost in yourself and ready for a new adventure, Callywith is a great option for you.