Drama, English & Languages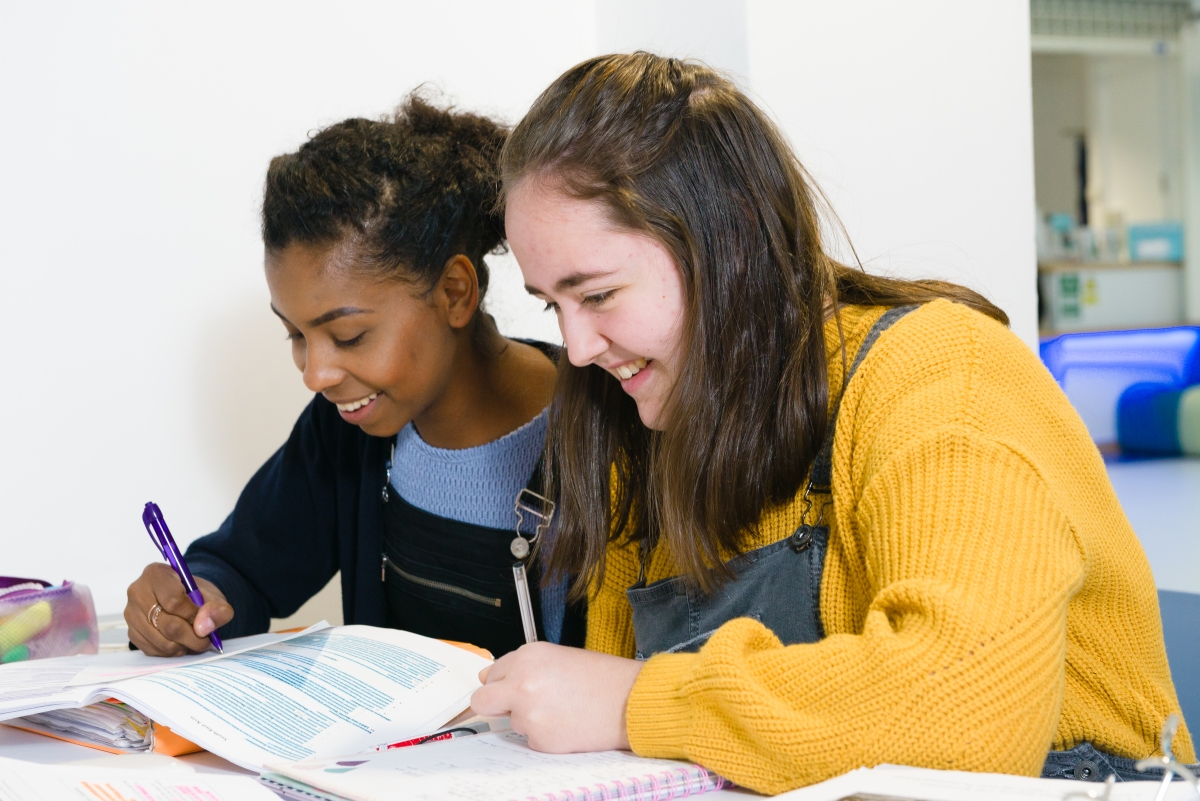 Welcome to Drama, English & Languages!
We'd love to be meeting you in person, but hope that you can get a real sense of what studying in our department is like by traveling around our virtual 3D tours, watching the Subject Spotlight videos and dropping in to our online chat rooms below to ask us any questions you may have. We really look forward to welcoming you.
Tour Virtual Campus

Watch Subject Spotlight Videos

Chat Live

PLEASE NOTE: Our online chat rooms will only be available during our next Virtual Open Event on Thursday 21 January 2021, 5pm - 8pm.
Why choose Drama, English & Languages?
As a Drama student, you will join a vibrant and dynamic department. Our dedicated rehearsal space and drama studio will encourage you to develop your understanding of professional working theatre.
Studying English and/or modern languages at Callywith College will help you to expand your horizons and develop the ability to think critically about the world around you. By studying English, you will have the opportunity to explore both linguistic and literary texts within the genres of poetry, prose, drama and a range of non-literary texts such as speeches, text messages and advertisements. Your skills in self-expression, analysis and academic writing will develop as you read widely, research independently and are encouraged to convey your ideas effectively and creatively.

We live in an increasingly globalised world so there has never been a better time to study a modern language. You will study the language, culture, history and literature of French, German or Spanish speaking countries, developing new perspectives and independent research skills.

You will also have the opportunity to participate in foreign trips such as Valencia, Andalucía, Brittany or Goettingen - staying with host families, attending lessons at local language schools and visiting cultural and historic sites - a fantastic way to hone your speaking skills.
Visit our Drama, English & Languages departments in Temple and Garrow buildings to discover where you'll be learning.
Drama Studio (Temple)

English & Languages department (Garrow)
To visit an online chat room, click on the 'visit room' button next to the list of courses below.

When you enter an online chat room, please let the team know what course you are interested in and someone will reply as soon as possible.

Using a mobile or tablet device?
To access the live online chat from a mobile or a tablet device, you will need to have installed and opened the free Microsoft Teams App from your phone's App store before entering a chat room. Alterntively, you can access the room from a desktop computer by choosing the 'watch on web instead' option when the new browser window opens.

PLEASE NOTE: Our online chat rooms will only be available during our next Virtual Open Event on Thursday 21 January 2021, 5pm - 8pm.
Drama & English

A Level Drama & Theatre Studies
A Level English Language
A Level English Language & Literature
A Level English Literature

Visit Room

Languages

A Level French
A Level German
A Level Spanish

Visit Room
Our Subject Spotlights introduce you to our wonderful lecturers who have created these videos to show the wide range of courses you can study at Callywith, what you can expect to learn and to give you an idea of what life as a student at our Outstanding college is like.
A Level Drama & Theatre Studies

If you enjoy learning about all aspects of drama and theatre, A Level Drama & Theatre Studies is for you. It is largely a practical course but we always consider the work of the influential playwrights, directors and theatre companies that make theatre so exciting and diverse.

Download course information


A Level English Language

Imagine you could take your innermost thoughts and insert them into someone else's mind. Well, language allows you to do just that. By studying A Level English Language, you will explore questions like: How do we learn how to speak and write? Is language being corrupted or is linguistic change gr8?

Download course information


A Level English Language & Literature

If you love writing and like to analyse...well, everything, A Level English Language & Literature will allow you to be creative - not only in the fiction and non-fiction writing you will produce - but in your analytical work by imposing no rules as to how you should approach your analysis of a text.

Download course information


A Level English Literature

If you enjoy reading and analysing literary texts, then A Level English Literature is the course for you. You will study a range of challenging and stimulating works from a variety of periods from 1610-2010. The course offers opportunities for comparisons between texts and genres and considers works of literature in their historical and cultural contexts. You will learn the skills of close textual analysis and literary criticism.

Download course information


Modern Languages (A Level French, German & Spanish)