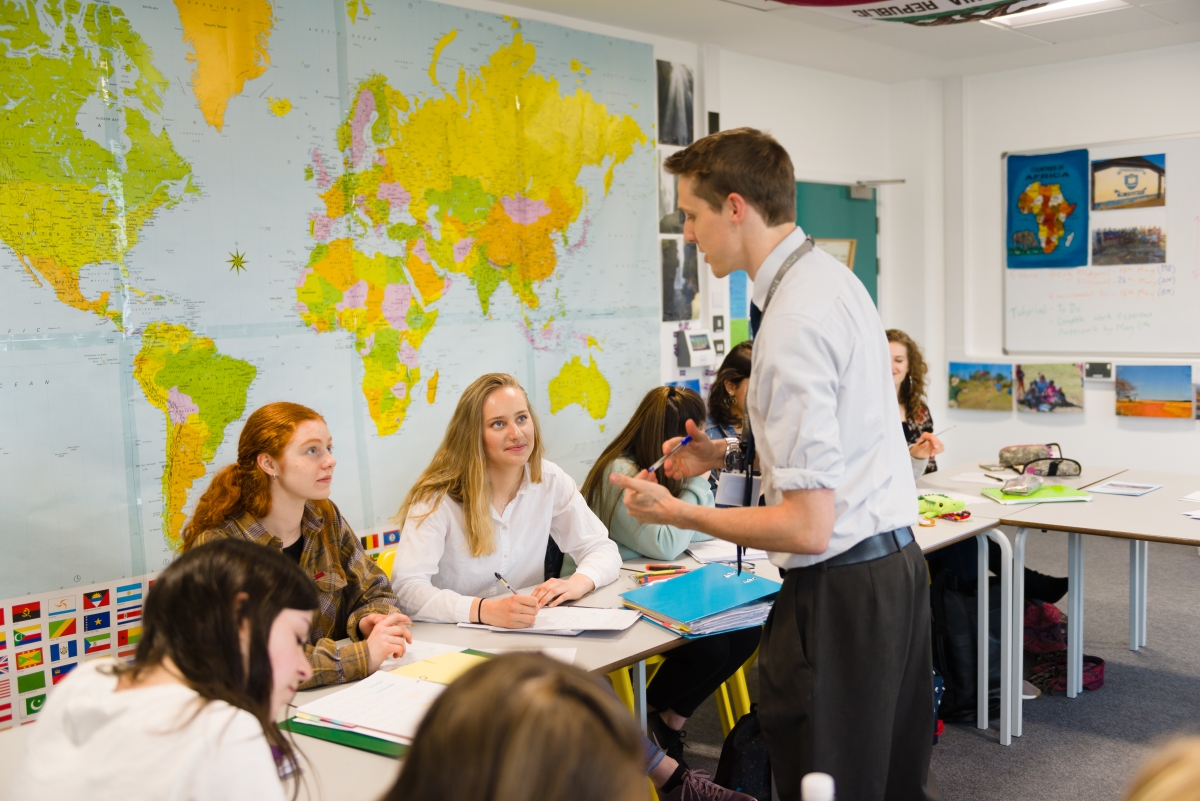 Welcome to Humanities!
We'd love to be meeting you in person, but hope that you can get a real sense of what studying in our department is like by traveling around our virtual 3D tours, watching the Subject Spotlight videos and dropping in to our online chat rooms below to ask us any questions you may have. We really look forward to welcoming you.
Tour Virtual Campus

Watch Subject Spotlight Videos

Chat Live

PLEASE NOTE: Our online chat rooms will only be available during our next Virtual Open Event on Thursday 21 January 2021, 5pm - 8pm.
Why choose Humanities?
Explore compelling questions that have an impact on societies past, present and future, and through debate, research and study, develop a mature questioning intellect. By studying humanities, you will develop your critical thinking and written communication skills benefitting the whole of your study programme.

You will build an understanding of the society and physical environment you live in and events that have shaped it.

You will learn a vast selection of transferable techniques and abilities that will be valuable in higher education and employment.

These courses also offer fantastic opportunities including curating sessions with locals museums, fieldwork, trips to exciting locations around the world including Iceland, London, Toronto and Eswatini, as well as volunteering for the College's Shewula Orphans Fund charity.
Visit our Humanities departments in Temple building to discover where you'll be learning.
Geography (Temple)

History & Politics (Temple)
To visit an online chat room, click on the 'visit room' button next to the list of courses below.

When you enter an online chat room, please let the team know what course you are interested in and someone will reply as soon as possible.

Using a mobile or tablet device?
To access the live online chat from a mobile or a tablet device, you will need to have installed and opened the free Microsoft Teams App from your phone's App store before entering a chat room. Alterntively, you can access the room from a desktop computer by choosing the 'watch on web instead' option when the new browser window opens.

PLEASE NOTE: Our online chat rooms will only be available during our next Virtual Open Event on Thursday 21 January 2021, 5pm - 8pm.
Humanities

A Level Geography
A Level History
A Level Politics
Academic Academy

Visit Room
Our Subject Spotlights introduce you to our wonderful lecturers who have created these videos to show the wide range of courses you can study at Callywith, what you can expect to learn and to give you an idea of what life as a student at our Outstanding college is like.
A Level Geography

A Level Geography offers an exciting issues-based approach to studying both physical and human aspects of the subject. Applying your geographical knowledge, understanding and skills to the world around you, you will engage critically with a wide range of complex contemporary issues such as tectonic hazards, climate change, resource insecurity and globalisation.

download course information


A Level History

The study of history helps us to understand and explain the past and is a fascinating subject in its own right. The course allows students that have studied GCSE History to develop their enjoyment and understanding of major world events.

download course information


A Level Politics

The study of politics is the study of power. Who has it? Why do they have it? How can we change this? In addition, the subject allows you to develop your skills in critical thinking and analysis, skills valued in higher education and employment.

download course information