VIDEO: Behind the Scenes of Callywith College
Take a look at what Callywith College Principal Designate Mark Wardle and Kier Project Manager Steve Lee had to say on a site tour of the Bodmin campus.
.
The Cornish Guardian's Scott Harrison visited the Callywith College campus earlier this month to get a closer look at the incredible progress and to find out more about the new College opening in Bodmin in September 2017.
The sheer scale of the new development came to light as Mr Harrison walked around all three campus buildings: "I must say, it is not only impressive, but huge! I never anticipated it to be this big," Mr Harrison exclaimed. He was joined on the tour by Callywith College Principal Designate Mark Wardle and the man responsible for the construction of the site, Kier Construction Project Manager Steve Lee.
During the tour, Mr Wardle said: "We are delighted with the progress of the campus and are very excited about welcoming our first intake of students." He added: "So far we've had over 400 applications, but we're still taking applications, so we'd encourage interested young people to apply and come and be part of the most exciting educational experience in Cornwall."
Mr Lee also enthused that: "The campus has been a dream to work on and it is absolutely top of the list."
Watch the video above to see the interviews with Mr Wardle and Mr Lee.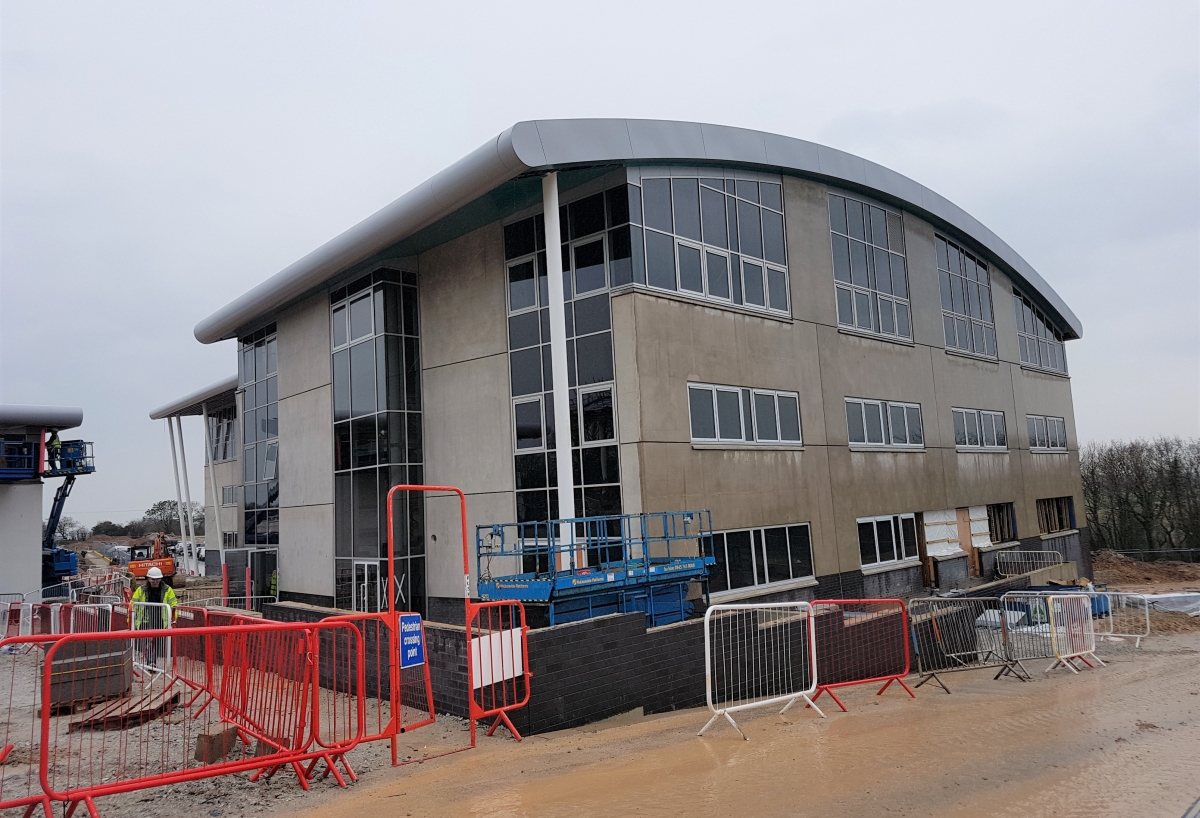 Callywith College will offer the Ofsted Outstanding Truro and Penwith College experience in state-of-the-art facilities designed to provide an inspirational learning experience.
The recent addition of A Level Environmental Science to the course offering brings the total number of A levels on offer to 28, together with a broad range of vocational choices including games design, computing, science and health and social care.
To apply for Callywith College, download an application form here, or for more information on the College and courses on offer, email enquiry@callywith.ac.uk or call 01208 224000.