Why choose us?
We know that making decisions about your education can sometimes feel like a daunting prospect. The impact of making the right choice can be dramatic, not only on your results, your progress and your experiences, but importantly, on the life you want to live.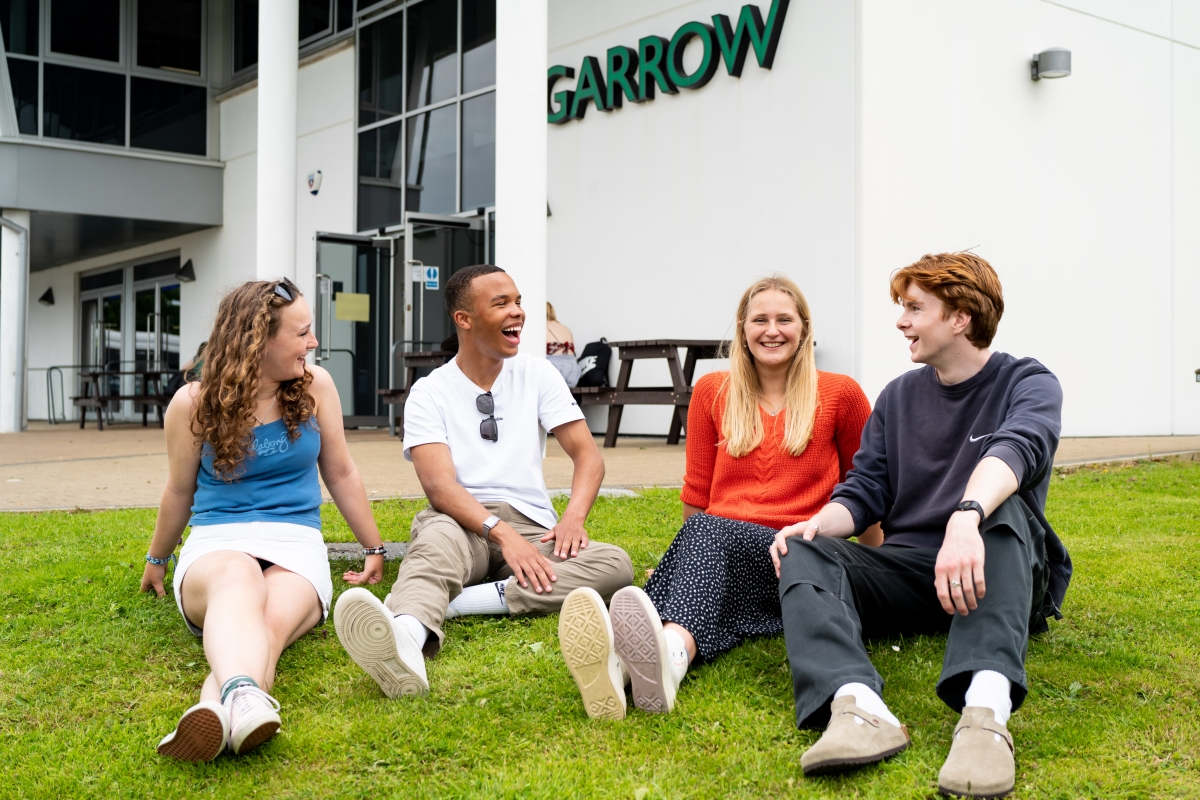 Sharing the values and vision of Ofsted Outstanding Truro and Penwith College, Callywith College will motivate, develop and nurture you whatever course or option you decide. All this in an environment where inspiration and quality permeates everything, from the foundations of the purpose-built, state-of-the-art buildings to the highly-skilled and dedicated tutors and staff.

By choosing to study at Callywith College, we believe you are making the very best choice you can.
Callywith College offers an extensive selection of course choices and a diverse range of wider opportunities including trips, visits and enrichment activities and our academies programme. all in a state-of-the-art learning environment.

Callywith College provides you with the best possible learning experience, supporting you every step of the way in your progression onto Higher Education, Apprenticeships or employment. You will receive the highest quality teaching and learning in a supportive and caring environment, which will both nurture and challenge you. Our aim is to work with you to secure the achievements that support your ambitions and aspirations. The College's experienced team of staff and outstanding post-16 facilities and resources will enhance your learning experience and prepare you for your next steps as you develop the skills to take responsibility for your own learning and achieve your potential.

More of what you love

At Callywith College, we're big believers in choice. YOUR choice. Studying here means you get to choose from a wide range of exciting subjects. Whether you are academic or prefer to learn by doing, it's easy to find the course that matches your interests, university goals or career aspirations. Our students tell us they have the time of their lives and make best friends here. You'll see why, surrounded by those who have made similar choices and opening doors to new opportunities you never knew you had. It's why we love our students having a choice. This is YOUR time, and choosing Callywith College could be one of the best choices you ever make.

Outstanding education

Your education and your future couldn't be in better hands when you choose to study with Ofsted Outstanding Callywith College. We are officially recognised as one of the best colleges in the country and Ofsted has awarded Callywith College 'Outstanding' status as a result of its inspection in January 2020. Not only are we one of the best performing state A Level providers in Cornwall, we are also one of the highest performing colleges nationally across a range of benchmarks. The thriving, supportive community and positive, encouraging environment, combined with worldclass facilities and exceptional tutors, provides you with the best opportunity to achieve your educational goals. Find out more about what makes us outstanding.

Get results

We know you will have the time of your life at Callywith College, and your results are a big part of it. Callywith remains one of the top non-selective colleges in the country, where students consistently achieve outstanding results. The College was ranked as the top sixth form college nationally for qualification achievement rate in Spring 2020. Although Summer 2021 exams were cancelled and Teacher Assessed Grades were awarded across all academic and vocational qualifications, our students still achieved results consistent with our record of very high performance. Overall, the results show a further increase to record levels of high grades and in the progress students make in their time at the College.

Outstanding outcomes

Our students not only have the most incredible experiences, but also excel in their chosen fields. With a little ambition and the support from Callywith College, we'll help you get where you want to go, no matter where in the world that may be. For just a taster, take a look at our alumni page to see what just some of our students are up to now.