Learning Support & Services
At Callywith College, we understand that many students may need some additional support to achieve their academic goals. Discover how our comprehensive support services can assist you in your learning journey at Callywith College.
Learning Services
Our Learning Services team are here to ensure your transition from GCSE into post-16 education is as smooth as possible, and that you feel supported and confident in your studies. Whether you are feeling overwhelmed by deadlines, struggling to write an essay, experiencing difficulty planning a piece of coursework or finding it hard to prioritise your workload, we can help.

We can offer support with a variety of academic study skills:
Essay Structure
Organisation and Time Management
Revision and Exam Prep
Research
Note Taking
Referencing
Managing Mental Health in Academia
We also have a dedicated SharePoint site full of useful information to help facilitate your independent learning.

Alongside offering a drop-in service, we also provide one-to-one or small group support sessions through Personal Development Tutor (PDT) referrals.
You can stop by either of the Learning Centres and have a chat with us about how we can support you, or simply ask your PDT to refer you. Alternatively, you can contact us directly at learningservices@callywith.ac.uk for more information or to make an appointment.
Learning Centres (G114 and T205)
There are two staffed Learning Resource Centres (LRC) on campus. Here you will find course textbooks, as well as supplementary texts and journals to enrich your learning. Each LRC is equipped with computers with a wide range of software to facilitate learning.

Coursebooks are loaned out to you on a bi-yearly basis and are solely your responsibility. You will be required to pay for any books you lose or damage. At the end of the year, if you have been assigned summer work and require your textbook, you must come and renew your book before the end of the summer term.

When you are issued with your textbook/s, you will have to return or renew them at the specific times during the academic year:
Christmas Break
May Half Term - especially important for Vocational Students
The last day of the Summer Term - Especially important for 2nd year leavers.
An email/text reminder will be sent out in the weeks prior to these dates to remind you to return or renew your book, failure to return or renew your books will result your library account being locked, and a letter sent home to your parents/guardians.

For those leaving in the summer, it is very important you return all your books before the last day of term to allow future students to benefit from those same resources, failure to return borrowed resources will result in a letter home to parents/guardians followed by an invoice being sent home to cover the cost of replacing the missing resources.

Here at Callywith, we have an ever-growing section of casual reading books, spanning multiple genres to cater to a wide range of tastes.

We also have a selection of Non-fiction books which cover a variety of topics.

For those who enjoy reading and would like to read more or read with others, we would highly encourage you to join the Callywith Book Club, who meet every term.

Reading books fiction or otherwise can be issued to your account on a Standard Two-Week loan, if you require longer, you must bring the book back for renewal at either Garrow Library (G114) or Temple LRC (T205).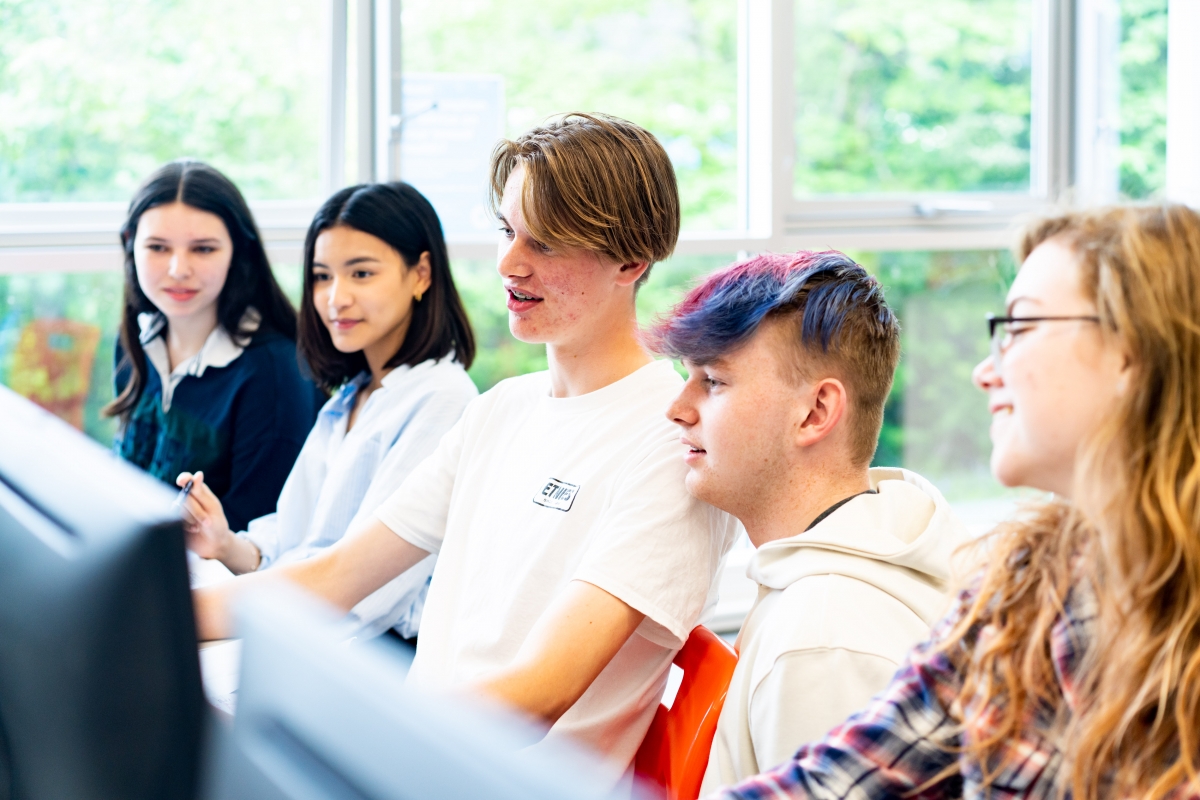 The Learning Resource Centres are open to all students and have a friendly open environment to enable students to study at a pace and style of their choosing. Each LRC is equipped with computers and a printer.

Garrow Library is where you will find course textbooks as well as supplementary texts and journals to enrich your learning. Garrow Library is a silent study area, we ask that voices are always kept to a minimum to allow those around you to study in peace. This area is used for study sessions only and social gatherings will be asked to leave.

Temple LRC is a quiet study area. We ask that voices are kept low to allow those around you to study but we welcome collaborative work and appreciate that it is beneficial to work with classmates and friends, to facilitate this, we have a comprehensive reference section in Temple LRC, we ask that the books are not removed from this room to enable other students to benefit from the resources.
Special Educational Needs & Disabilities (SEND)
We can offer one-to-one support for identified high needs students, small group support, learning needs assessment on referral from lecturing staff and liaison with outside agencies.

Appropriate provision is put in place for young people with Education, Health, and Care Plans (EHCPs) and that information is shared with lecturing staff so that they are able to cater for your requirements, helping you to effectively access your learning and enable you to achieve your very best.
Personal Development Tutors
At Callywith College you will get to know many members of staff and other students easily. You will be assigned a Personal Development Tutor who you will see weekly. Your tutor will get to know you well and will usually be the first person you go to if you need advice or help.

Students cover a range of topics during weekly tutor time sessions to support them with their personal, social, health and educational development and in becoming well-rounded and resilient young adults.

Tutor time is a safe space in students' week where they can learn about, discuss, and explore important topics that they may not cover in their main programme of study.

Topics include student finance and personal finance, exam stress, apprenticeships and higher education, healthy relationships, body image and awareness, moving out of home, learning to drive, mental health, gender and sexuality and climate change to name a few.
GCSE & Functional Skills
All students yet to achieve GCSE Grade 4 or above in English and/ or Maths will have to study an appropriate level course as part of their programme of study at college. This will be either GCSE or Functional Skills and will be determined by previous qualifications and an initial assessment. For students who have already achieved a Grade 4 or above there are opportunities available to improve to a higher grade. In many cases, progression opportunities will be dependent on achievement of English and Maths. Students can access this type of programme by speaking with their Personal Tutor.
Information Technology - IT Services
The College has a large number of computers capable of using an extensive range of software, available for students to use on a drop-in basis. Students are expected to improve their awareness of, and skills in, information technology (IT). There are College IT champions who can advise you in your use of IT. The College has campus-wide Wi-Fi, which enables students to access the Internet and complete College work using their own devices. You will also have access to Office 365 accounts to allow learning to take place from anywhere in the world.