Student Life
As a student at Callywith College you will be a key part of a diverse and thriving student community. You will meet like-minded students, all keen to experience the very best.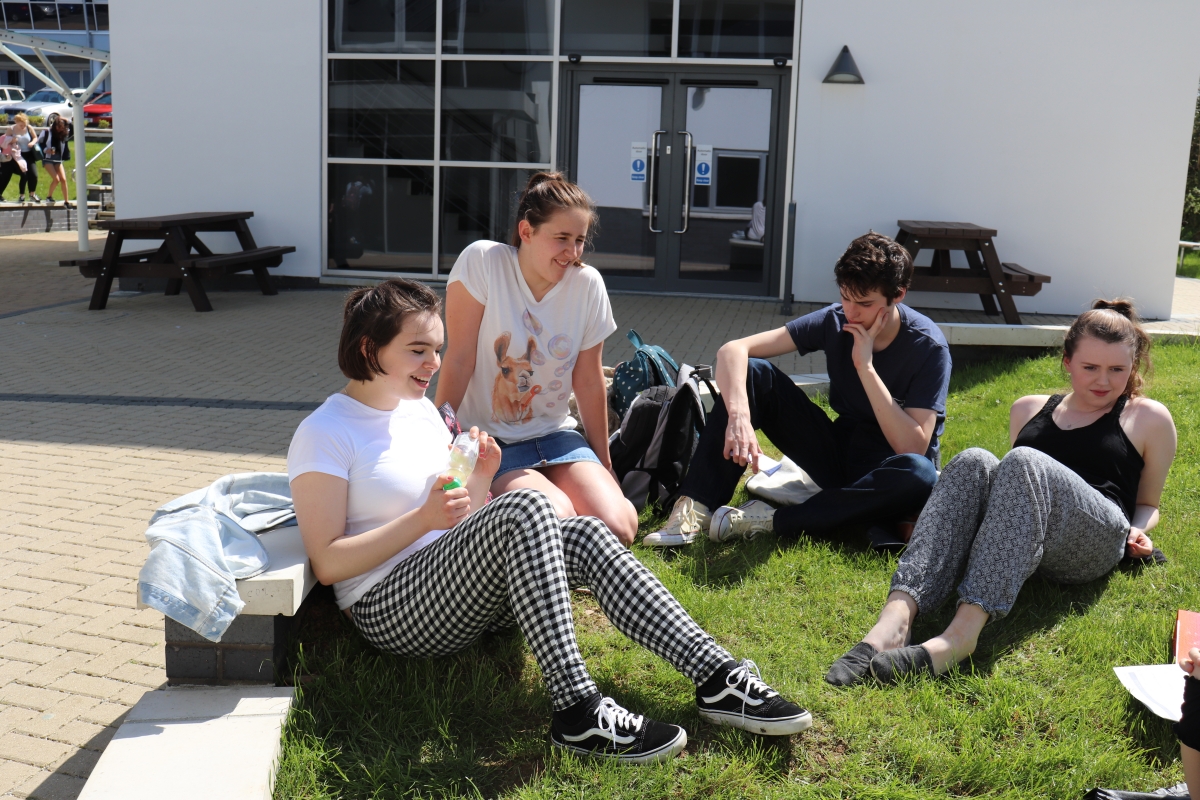 When you first arrive, no matter your interests, talent or ambitions, you will become part of a College community that is focussed on the future. You will make friends quickly and be supported by highly motivated and inspirational tutors. We believe each student is unique and we welcome the individuality you will bring to the groups of new and old friends you will make, your classmates and the College as a whole.
Learning and leisure are blended successfully at the College; there are cafés and social spaces across the campus to enable you to enjoy your time outside of taught classes. You will love experiencing your own transformation, as time at College prepares you for the next stage of your life. We know that universities and employers look for talented, well-rounded individuals who know how to excel in an adult environment.
College life is exciting, challenging and rewarding, and the College is here to support you every step of the way. It is important to us that you get the most out of your time at Callywith College and the support you'll receive will ensure you have a positive learning experience and enjoy student life to the full.
Study Plus
In addition to your course and as part of your timetable, you can choose from a range of activities that form our Study Plus programme. Study Plus activities are offered throughout the week. As well as adding to your CV or university application, these can give you a break from your studies and enable you to meet people from other courses.
You can follow an activity that complements your existing study or use it to discover something entirely new. There are many activities youcan chose from, plus the opportunity to gain work experience. If we don't offer an activity that interests you, let us know and we'll see if we can add it to the Study Plus programme.
Health, Wellbeing & Sport (HWS)
Callywith College is committed to providing an environment where students can grow and develop by offering free regular recreational activities in addition to the Sports Academy provision. We offer students a menu of physical activities to fit around student timetables, to help promote both physical and mental health throughout the campus.
The HWS Project Lead oversees a team of Activators who help deliver the national award-winning HWS programme that targets students who would benefit from regular participation in physical activity. The menu of opportunities is fully inclusive and diverse to encourage all students to access the activities. The programme has been developed to support students both mentally and physically throughout their time at College, and help them achieve their academic goals.
The Duke of Edinburgh's Award
The Duke of Edinburgh's Award is universally recognised as one of, if not the best, programme for the personal development of young people. If you participate in the Award you will experience an enjoyable, challenging and rewarding programme of personal development. Taking part builds confidence and develops selfesteem. It requires persistence, commitment and will have a lasting impact on your attitudes and outlook. On the DofE programme you will complete different types of activity to achieve an Award e.g. volunteering, physical, skills, expedition and residentials.
The National Citizen Service (NCS)
NCS is designed to boost not only your career prospects, but also to develop valuable life skills needed in your studies and future careers. During the programme, you will take part in a range of activities that will develop your skills in teamwork, leadership and event planning, amongst others. You will plan, design and deliver a social action project on a local issue that you feel most passionate about, in order to give something back to your community.
Our students share why they chose to come to Callywith, what it's like to study at the College and their experiences during and after lockdown.