Student services
If you are in need of advice, guidance and support, the Student Services team is dedicated to helping you.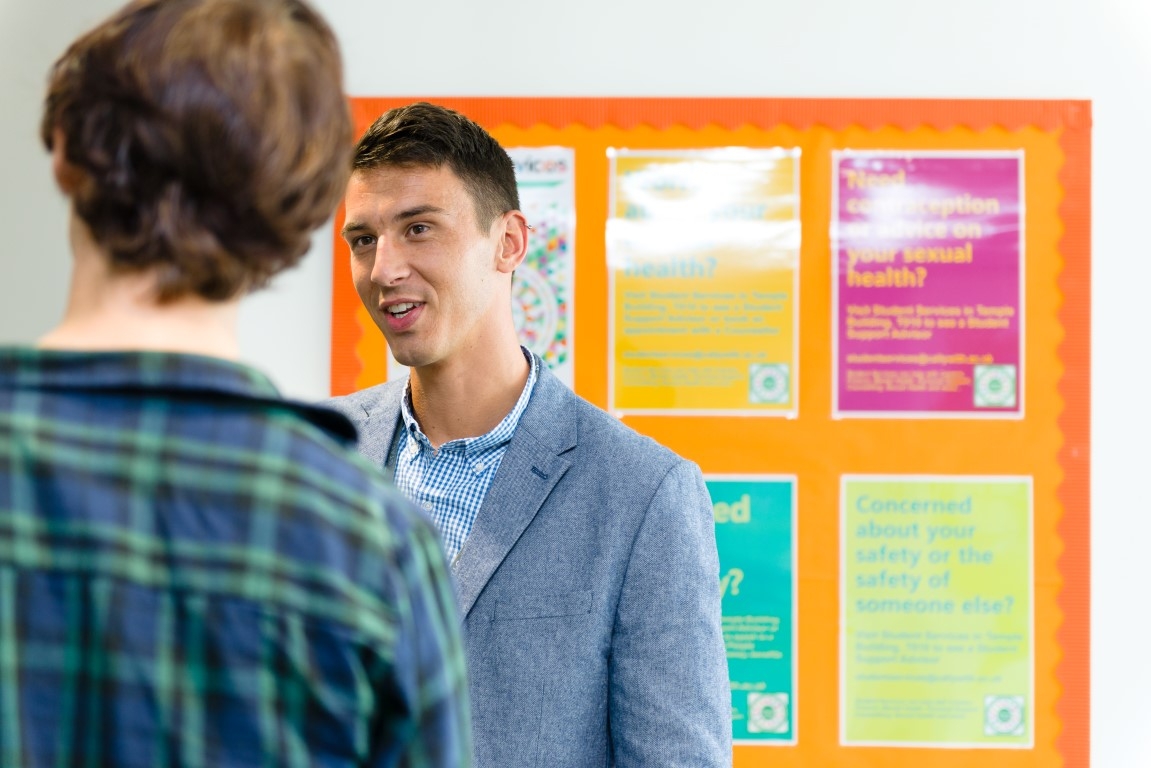 Student Services is on hand to help with all kinds of advice from University, careers to health and wellness. It is important to us that you get the most out of your time at Callywith College and the support you'll get will ensure you have a positive learning experience and enjoy student life to the full.
Personal support
We have an open door policy so you can talk to someone at any time about any issues you are experiencing. This could be your tutor, subject teacher, the student services team, a member of Senior Management, or anybody else.
Student Services 'check-ins'
If you need to speak to someone regularly about any personal issues you are dealing with the Student Services team offer a one-to-one 'check-in' service. You'll get consistent, non-judgemental and confidential support to help you with any difficulties you are facing.
Time2Talk
You can access our free and confidential counselling service at any point in your studies. It provides emotional one-to-one support in the form of person centred counselling and CBT. It also provides an informal listening service. It can help with things like anxiety, depression, bereavement, identity and lots more.
Therapy Dog
Macy is our college Therapy Dog and her job is to help bring a sense of joy, comfort and calmness to the college. She can help you if you are feeling stressed, anxious, overwhelmed or sad and you can pop in to see her any time in Student Services.
Mindfulness
Come along to our weekly guided mindfulness sessions. They can help with reducing and managing your stress and anxiety by encouraging you to focus on the present moment. It's free and confidential and facilitated by a member of our Student Services team.
For more information please pop in to see a member of the Student Services team or contact us via studentservices@callywith.ac.uk or 01208 224460