About us
Callywith College is an Ofsted Outstanding Further Education post-16 college in Bodmin, Cornwall, which opened in September 2017.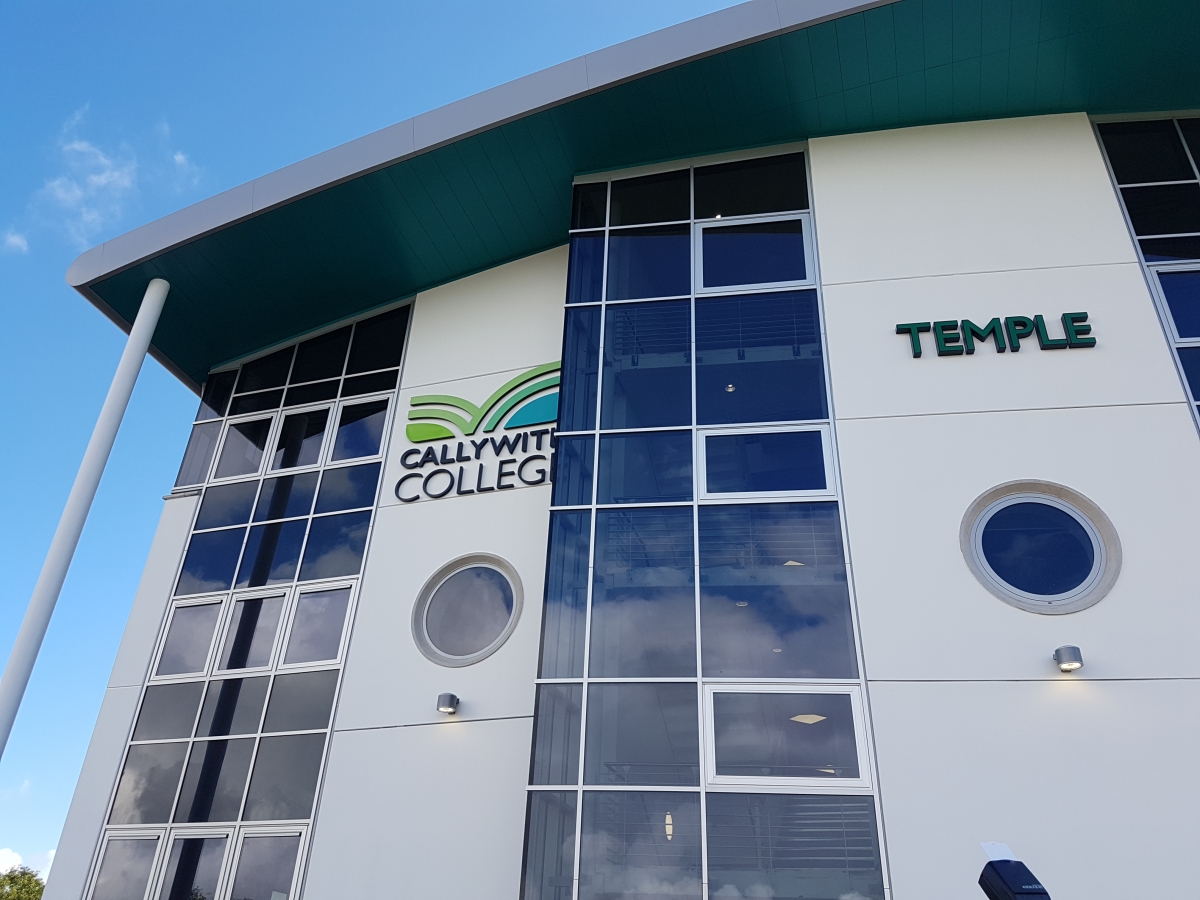 Outstanding
Callywith College is one of the best post-16 colleges in the country, a fact recognised by Ofsted which gave us Outstanding status following our review in January 2020.
The College was created in association with Ofsted Outstanding Truro and Penwith College to serve students aged 16–19 from North and East Cornwall. Callywith College received the go-ahead in February 2016, funded as a Free School. The College provides the outstanding Truro and Penwith College experience for young people in Bodmin and North and East Cornwall.
Our Ofsted Outstanding Status is a source of great pride, but what does it mean for you? Comments made by the Ofsted inspectors' report give an insight as to why our students thrive during their time with us and how you will have the best chance of achieving your goals when you choose Callywith College.
Just some of the comments from Ofsted Inspectors include:
Students are overwhelmingly positive about all aspects of college life. They feel privileged to be a student at Callywith and take an immense pride in being part of the College community.
A thriving supportive community and inclusive culture where students are constantly reminded of their ability and worth by staff. Students feel very safe and valued.
Students are inspired to do well because staff treat them with great respect.
Students, including those from disadvantaged backgrounds, make significant progress in developing their personal and social skills.
Students who join the college stay on their programmes. They go on to make good or outstanding progress towards their curriculum and personal goals and achieve their qualifications.
Callywith provides a wide range of carefully designed academic and vocational learning programmes and high-quality teaching, assessment and support.
Teachers have a passion for the subjects they teach. They have excellent subject knowledge and vocational experience.
Since the opening of Callywith College in September 2017, leaders, managers and staff have worked tirelessly to create a culture of high expectations for all.
Callywith has a highly inclusive nature with highly-effective additional support from staff and a range of external agencies which help students with SEND and high needs and from disadvantaged backgrounds to continue with their studies, become more independent and make progress in line with their peers.
Governors, leaders and managers have a clear and ambitious vision for the college. They have developed a curriculum which raises the aspirations and achievements of its students and improves the life chances of young people living in one of the poorest regions in the UK.
Achievement
Callywith remains one of the top non-selective colleges in the country, where students consistently achieve outstanding results compared to local and national averages.

Department for Education achievement data shows that Callywith College, in its first ever showing in the tables in January 2020, has followed in the long tradition of its sponsor organisation Truro and Penwith College in delivering outstanding outcomes for post-16 students. You can find out more HERE
Callywith College was ranked highest in the national list of all 82 sixth form and 16-19 Free schools in the country, with an achievement rate of 95.1 per cent released by the Department for Education in April 2020. Find out more here.
The College also featured in The Times - Best 20 state sixth-form colleges in England 2022.

Callywith College achieved the INVESTORS IN DIVERSITY FOR SCHOOLS Award in March 2023. This demonstrates the College's commitment to an all-encompassing approach to equality, diversity and inclusion.
Relationship to Truro and Penwith College
Callywith College shares the vision, aims and teaching qualities of Truro and Penwith College and provides comprehensive tertiary education of the same outstanding quality delivered at the Truro and Penwith campuses. Truro and Penwith College owns the Callywith College site and former senior staff from Truro and Penwith College lead Callywith College, implementing common systems and processes, ensuring the same high levels of quality
Mission and Ethos
By sharing the same goals and values as Truro and Penwith College, students are given the best opportunity to achieve their educational goals studying at Callywith College. So whether they have a specific career in mind, or are still exploring their options, we have the perfect course for them.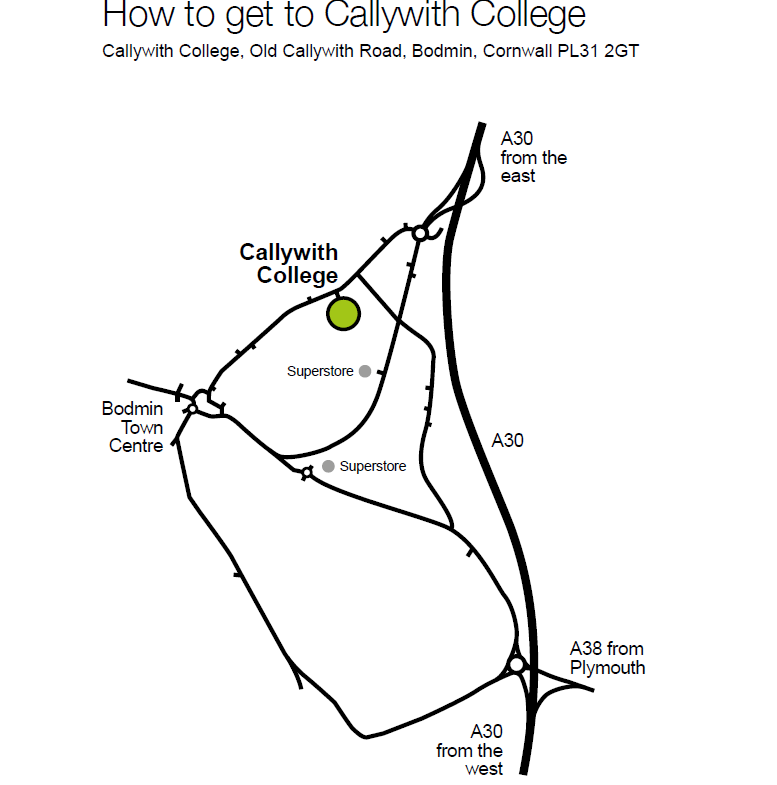 Directions to Callywith College can be found here
Callywith College Trust is a charitable company limited by guarantee registered in England and Wales.
Company Number: 9802491
Registered Office: College Road, Truro, TR1 3XX