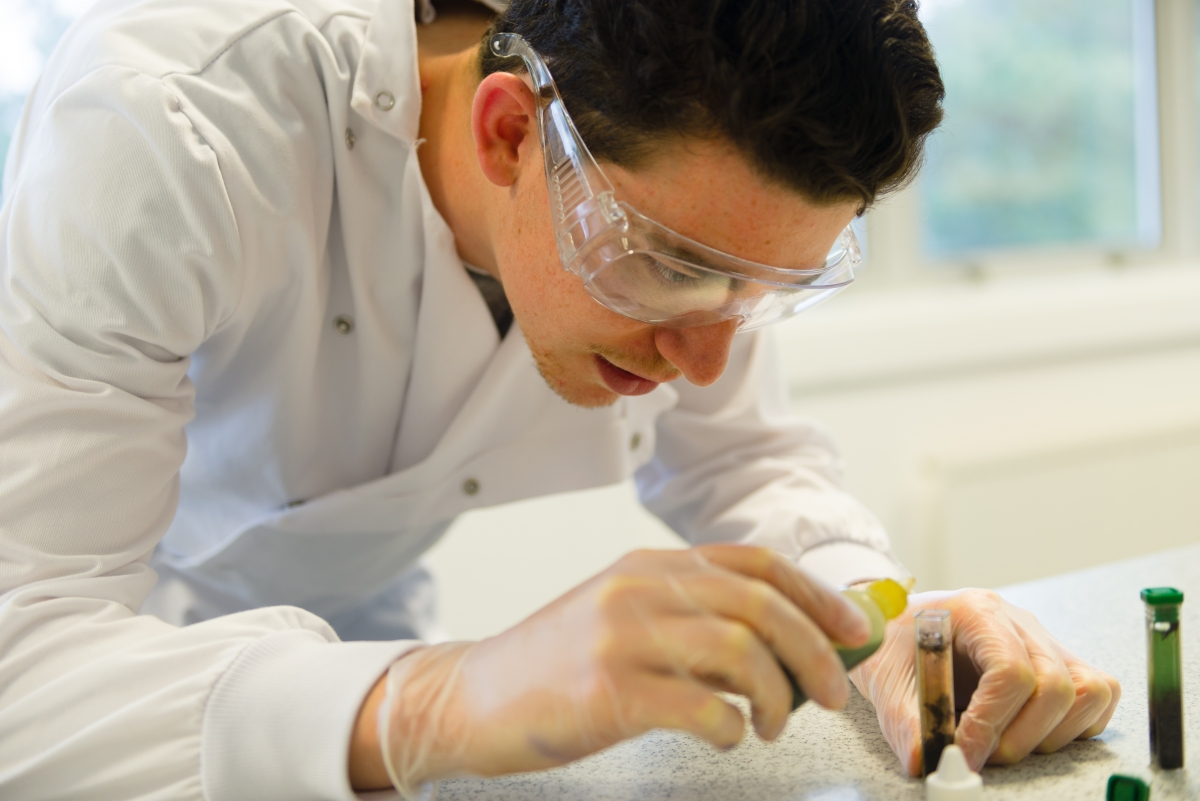 Students wanting to pursue a career in Environmental Science have more choice than ever after an A Level in the subject is added to Callywith College's course offer.
High demand from applicants to study the subject at the new College in Bodmin has led College heads to include the A Level Environmental Science course for students looking to start their studies in September.
The additional A Level brings the total number of A Level courses on offer at Callywith College to 28 as well as the 16 Progression and Diploma options already on offer.
Callywith College Principal Designate Mark Wardle said: "We are delighted to add Environmental Science to our curriculum offer. There has been significant interest from students and it is important to us that the courses we offer meet their needs. Our STEM course offer, highly experienced staff and fantastic new facilities will ensure our students have the best experience possible."
Jon Grey, Callywith College Assistant Principal for Teaching and Learning, who is currently Team Leader for Science at Truro and Penwith College said: "The new Environmental Science course that will start in September 2017 is an excellent A-level that covers an incredibly important area of scientific study that is, quite rightly, important to all of our futures. I am delighted that we will be offering the course at Callywith College as it gives students even more opportunity to enter further study or employment related to this vital sector for Cornwall and the wider world."
Students studying A Level Environmental Science will gain an insight into the scientific processes that control and affect the environment and an understanding of how different events and cycles within the environment interrelate, how human activity impacts upon these systems and the strategies used to minimise the problems that may be caused.
There are many progression opportunities after completion of the course - an understanding of the environment is desirable for a variety of university courses including Environmental Science, Wildlife Conservation, and Sustainable Development. The skills and knowledge gained on the course can also lead to a career with a variety of employers such as the National and Wildlife Trusts, Forestry Commission, environmental consultancies and recycling and waste management organisations.
Callywith College is being opened in association with Ofsted Outstanding Truro and Penwith College and will offer 16-19 year olds living in north and east Cornwall an unrivalled education and experience with purpose-built facilities, state-of-the-art equipment and an excellent standard of teaching.
Applications for the College are open and continue to be accepted, those looking to apply can do so here or for more information contact enquiry@callywith.ac.uk or call 01208 224000.