Blue Turner - Media & Photography Lecturer
Blue teaches creative media and photography courses at Callywith College.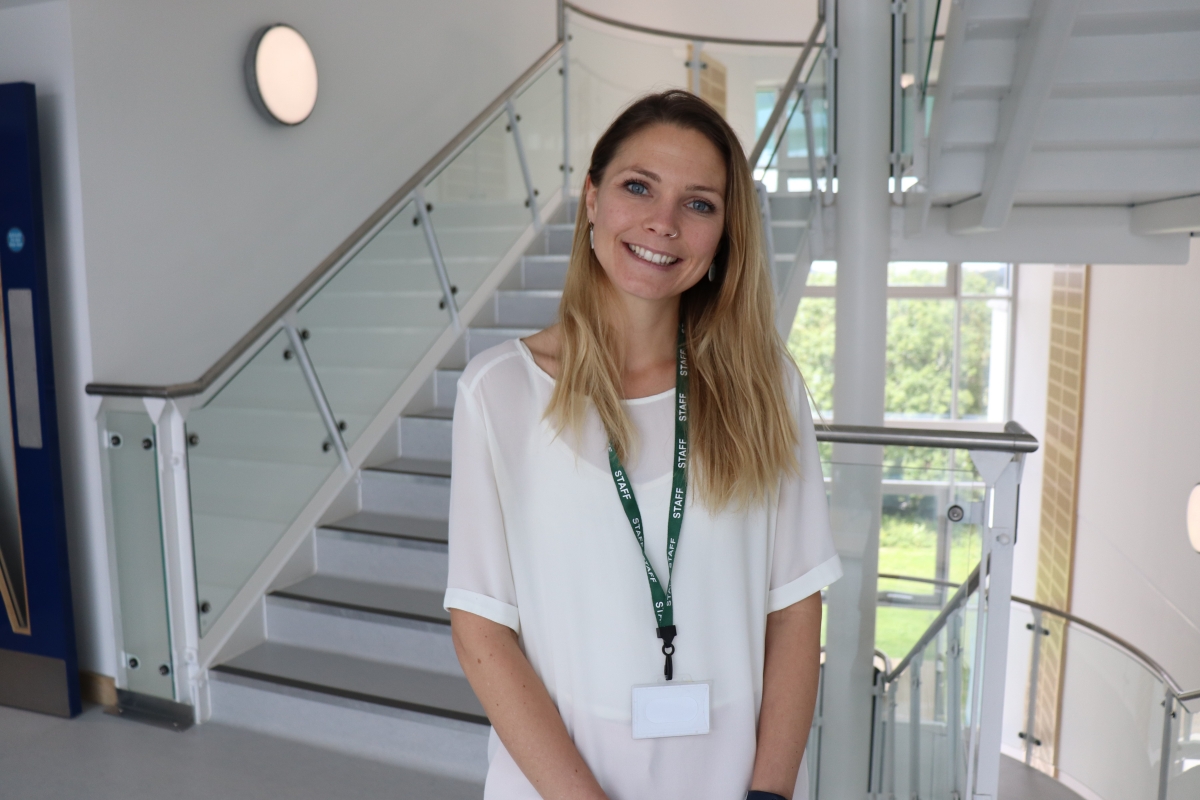 What is your background in education?
I studied my PGCE at Truro College, teaching National Diploma Photography before moving onto teaching adult education classes. I moved to Plymouth where I continued teaching photography to adults but also taught at ACE Services working with students who had been expelled from school. I then moved to London to work for a charity teaching adults with severe learning difficulties and disabilities which was a hard but rewarding experience. Eventually I moved back into teaching A Level Photography at Esher College in Surrey where I also started teaching BTEC Media and a more pastoral role. I worked at Esher for 4 years before returning to Cornwall to teach on the UAL Diploma courses in Creative Media and Photography at Callywith College.
What inspired you to pursue a career in education?

I studied A Level Photography at Truro College and thought that my lecturer's jobs looked really fun - I was right! Teaching creative subjects is great because every student has different ideas, even if they are doing the same assignment brief. So you are always discussing and developing new ideas and trying new things, working with people individually. It can be exhausting but it is really fun and never boring!
Why do you think Cornwall needs Callywith College?

I was really excited to hear that a new college had opened up in Cornwall and one of the reasons I applied to work here is because it sounded like a forward-thinking, fun place to work. I remember when I was a student at Truro College having friends who travelled for miles just to study the courses they wanted, so having a college that can offer this in North Cornwall is excellent.

What about working at Callywith College do you enjoy the most?

The people! Everyone is really lovely - staff and students. It's a lovely atmosphere.

What one thing about you might surprise people?

I love moths. I did some volunteer work in Romania when I was 23 years old studying the effect that traditional and modern farming practices had on lepidoptera and since then I have loved moths. I have my own moth trap and like to get involved with groups like butterfly conservation etc.

When you're not working, what is your favourite thing to do?

Since moving back to Cornwall I've been making the most of the Cornish coast and getting out walking. I also have a love/hate relationship with running and have recently bought a house so have started gardening! So far I have killed a tree and destroyed a hedge - so more practice needed!

What advice would you give students considering applying for Callywith College?

Come and visit or come to an open event - everyone is friendly and will be able to answer your questions. It's a really difficult task choosing what few subjects might determine the rest of your career but as long as you do something you enjoy, you can't go wrong!