Clare Underwood - Drama and Performing Arts Lecturer
Clare joined Callywith when the college opened in 2017. She currently teaches A Level and UAL Performing and Production Arts courses.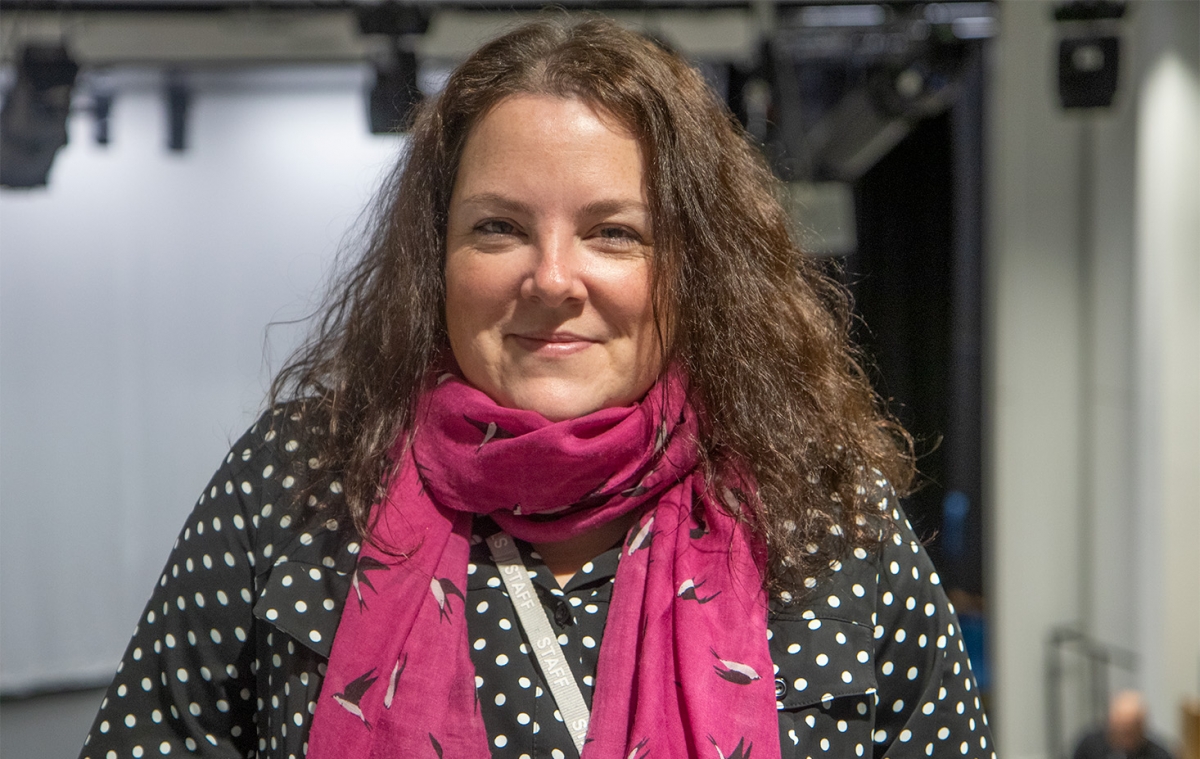 What is your background in education?

I have been teaching for almost 20 years in Cornish Secondary schools, ten of those as Head of Drama at Penrice Academy. I joined Callywith when the site opened in 2017 and planned and delivered all the A level and Performing Arts courses which have successfully grown every year.

What inspired you to pursue a career in education?

I had the most inspirational Drama teacher at School, who genuinely cared for all her students, and we all thrived in her care, she is the main reason I wanted to be a Drama teacher. I am proud to say that some of my first cohort of drama students are now drama teachers themselves!

What does your role involve?
I have the most amazing opportunity to facilitate students creating and performing theatre. It's a true privilege to be part of their journey here at Callywith. The role is varied, and I teach on all the courses we offer from UAL Performing Arts to A Level Drama & Theatre Studies and everything that entails.

What about working at Callywith College do you enjoy the most?

I absolutely love working with our wonderful students, they are funny, dedicated, creative and a pleasure to spend time with. I also love our theatre trips and productions- there is something magical about the shared experience of theatre. I love post- show conversations and watching parents greeting their loved ones after a show. It's magical!

What one thing about you might surprise people?

I've jumped out of a plane for charity- I usually get asked for proof!

When you're not working, what is your favourite thing to do?

I love traveling, either in our camper Vera or abroad. I love seeing the world with my family and I am always on the lookout for the next adventure.
What advice would you give students considering applying for Performing Arts at Callywith?

Watch theatre, either in person or on digital streaming platforms. Watch different styles of theatre and cutting- edge theatre companies. Read scripts from your local library, immerse yourself in theatre and drama from different cultures. I highly recommend visiting our Facebook and Instagram pages to see what we have been up to and come and watch our productions in the Summer term!