Garry Hitchens - Mathematics Lecturer
Garry, who was previously a Lecturer in Mathematics at Truro College, is responsible for the delivery of A Level Maths and Further Maths at Callywith College. Garry brings with him five years of experience teaching at A level and is also involved in organising additional maths-related activities throughout the year including the senior maths challenge in November.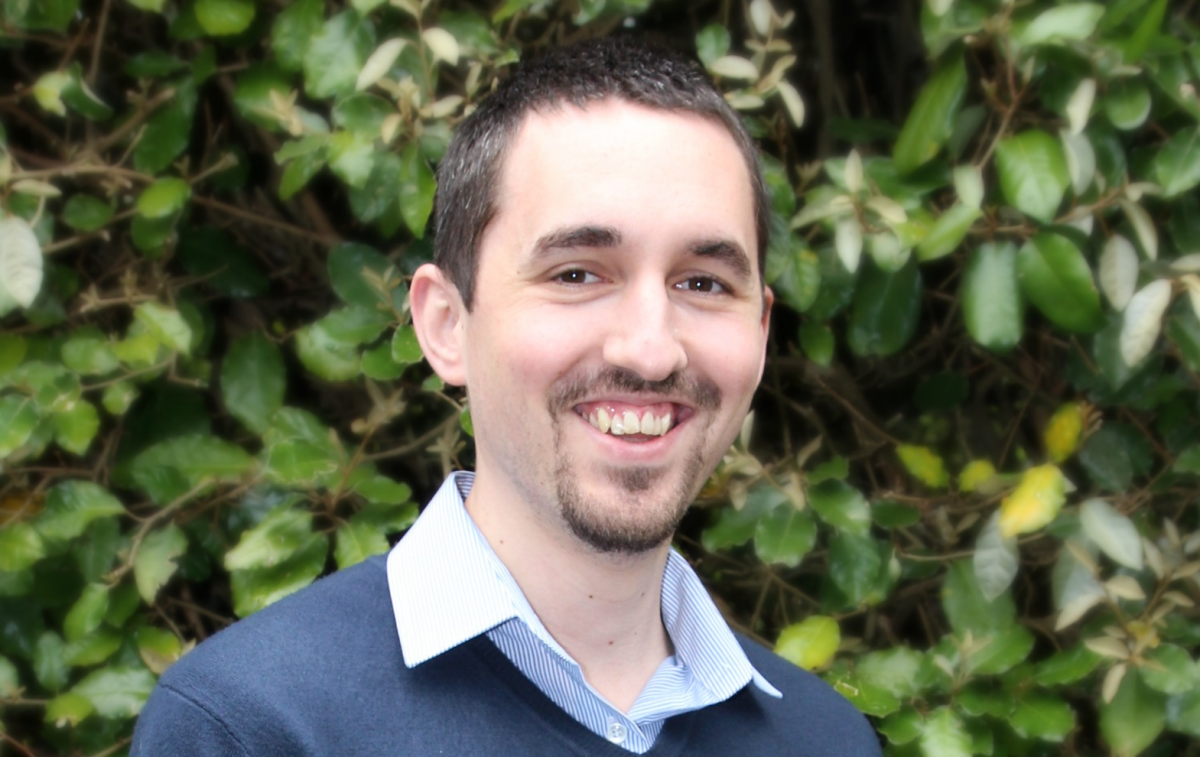 What is your background in education?
Having attended school and college in Cornwall, completing A Levels in Maths, History and Physics, I didn't venture too far away from home to complete my maths degree at the University of Plymouth. During my time there, I was given the opportunity to take part in the student associate scheme, offering a 3-week placement at a local school to give a taster of what teaching involved. My positive experience of this prompted me to sign up to Cornwall SCITT teacher training, based at Truro College, completing placements at Wadebridge and Fowey. I was very fortunate to secure a job at Truro College before the end of my training year.
What inspired you to pursue a career in education?
A career in education wasn't something I'd considered initially, but a chance visit by the organisers of the student associate scheme to one of my third-year lectures led to me signing up and, in turn, applying for teacher training later that same year. Maths is a subject I've enjoyed throughout my years in education, but it's not something that has always come naturally. I know first-hand the struggle and hard work that is required to succeed in maths, which is why I wanted to help others to develop an understanding of what is a very important subject. I find teaching at college to be very rewarding as I get to support students towards an end goal that will dramatically shape their future. There's nothing better than seeing students you've taught head off to exciting new opportunities at the end of their two years.
What does your role involve?
I am responsible for the delivery of A Level Maths and Further Maths. I bring with me five years of experience teaching at that level, and I have had the opportunity to teach across the full range of standard modules available at A Level. I am also involved in organising additional maths-related activities throughout the year, like the senior maths challenge in November.
Why do you think Cornwall needs Callywith College?
Truro and Penwith College has proven that it delivers an outstanding learning experience for all students. Many from the North and East of Cornwall are prepared to travel over two hours a day to study at Truro College. With Penwith catering for students in the West, Callywith now allows us to provide the same experience for students at the other end of Cornwall, whilst cutting down on their journey times.
What about working at Callywith College do you enjoy the most?
It has been an exciting opportunity to work at a brand-new college from day one, being able to see it grow and evolve. It has been brilliant to get stuck in and to help ensure the college was all ready to go before our first intake of students that joined us in September 2017.
What one thing about you might surprise people?
I'm very community minded – I run a monthly film club in my local village hall, and have participated in the village pantomime since I was six. I've also had a go at directing it on a couple of occasions.
When you're not working, what is your favourite thing to do?
When not catching up on the latest films or TV series, I like getting out and about to explore the countryside on foot or the coastline in my kayak.
What advice would you give students considering applying for Callywith College?
You can be safe in the knowledge that, despite being a brand-new college, Callywith delivers the same Truro and Penwith experience that has gained such a reputation in Cornwall. Come along and visit the college to meet the staff and find out more about the courses you want to study.