Ryan Hughes - Economics Lecturer
Ryan teaches A Level Economics here at Callywith, he has been working in education for over 15 years and brings his enthusiasm for life long learning to the classroom to inspire his students.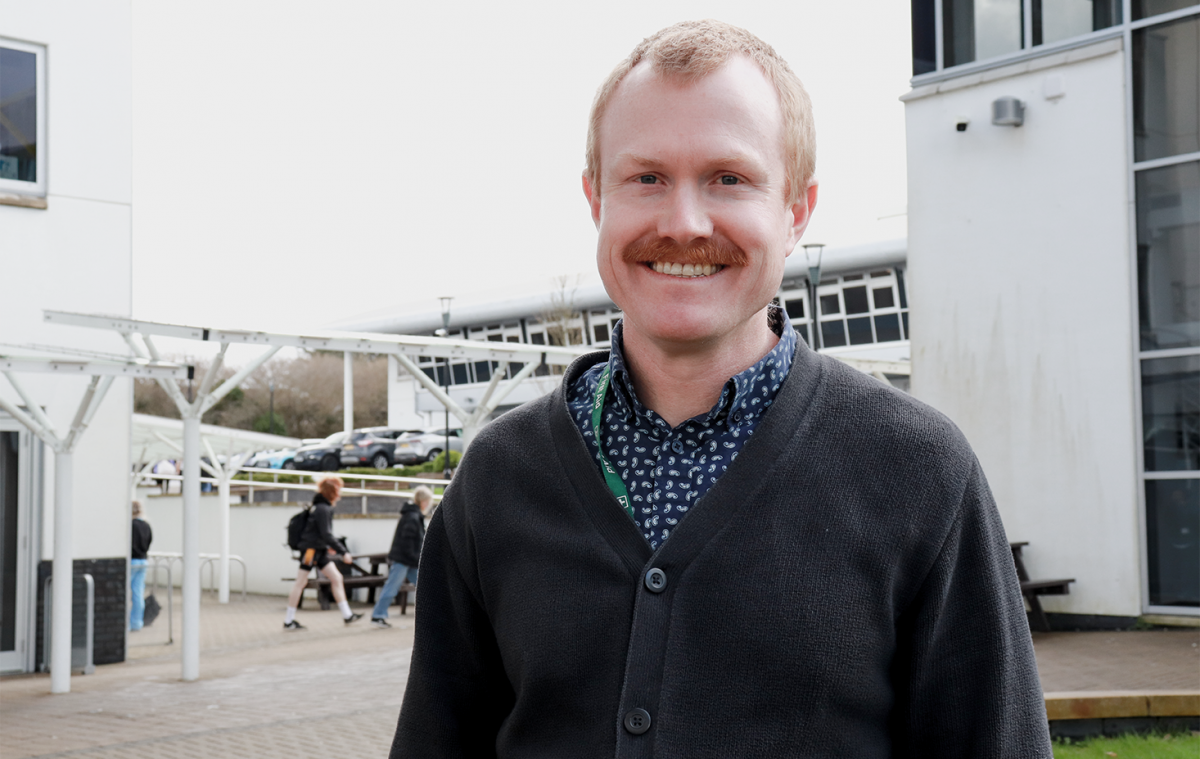 What is your background in education?
I've worked in secondary education since I moved to the UK in 2006. I'm originally from the USA.

What inspired you to pursue a career in education?

I had some great teachers growing up that inspired a lifelong love of learning, so I was attracted to teaching because it would give me a chance to continue learning and hopefully pass it on!
What does your role involve?

I see my role as a facilitator to my students' learning. Students arrive on the course and I see it as my job to motivate them to do well and give them the opportunities to build skills that will lead to success. To do this we spend a lot of time reading news stories relating to the economy and doing practical demonstrations and games in lessons. I'm always looking for new and exciting ways to help students practise the skills for the course.

What about working at Callywith College do you enjoy the most?

I love the informal atmosphere, especially using first names. It makes it feel so adult and professional.

What one thing about you might surprise people?

I'm really good at knitting (or so I'm told!) But then again this wouldn't be a surprise to the students to come to the Knit and Natter club I run at Callywith.

When you're not working, what is your favourite thing to do?

Spend time with my family, spending time in the ocean, and playing guitar.

What advice would you give students considering applying for Economics at Callywith?

Read as much as you can on the Economy section of the BBC news website. See how you like it- because we do a lot of it in the course!