Emilie
Former BTEC Level 3 National Foundation Diploma in Business student Emilie talks about her experience at Callywith and her current role as finance and admissions assistant at the college.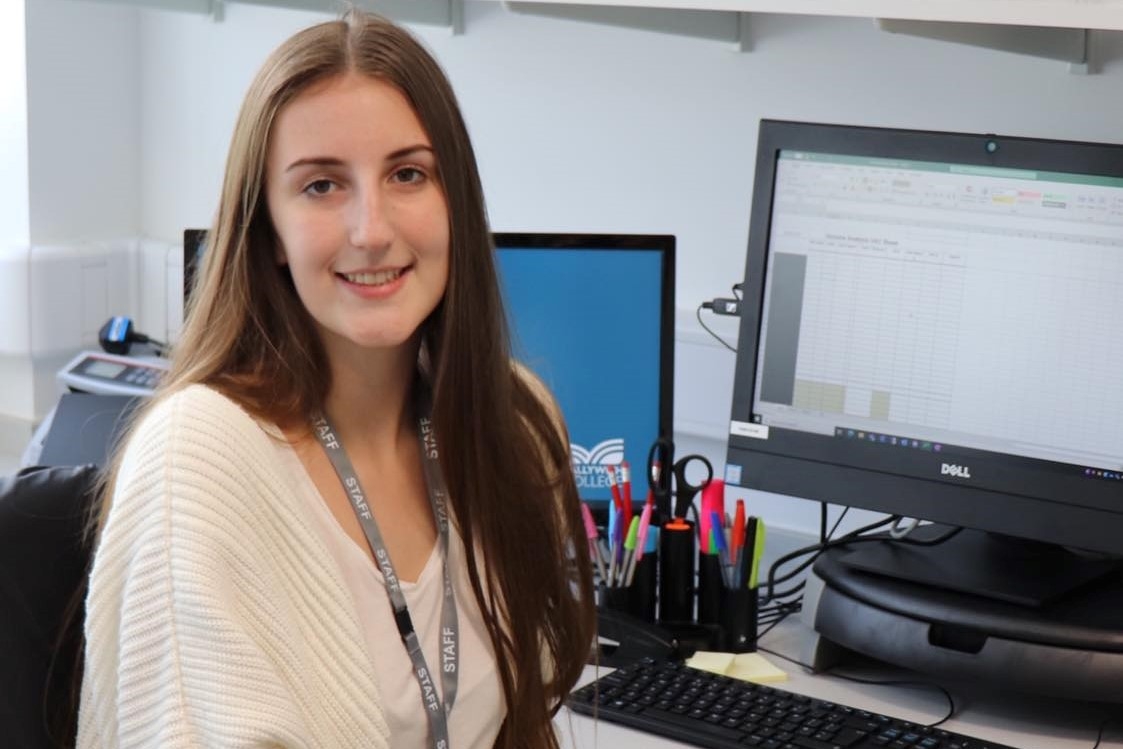 Previous School: Sir James Smith's School

Courses studied: Level 3 Business Diploma

Progression: Finance and Admissions Assistant - Callywith College
What does your role at Callywith involve?
I work as the finance and admissions assistant and am split between both roles. With admissions, I'm processing new applications for September 2022. This involves a lot of 'behind the scenes' work to ensure that everything runs smoothly before the prospective students start in September. With finance, I process invoices, create purchase orders, reconcile statements and any other tasks that are required on an ad-hoc basis.
How have you found working at Callywith / what have you enjoyed the most so far?
I have enjoyed the balance between the two aspects of the job most so far. It makes every day so different, which is challenging but even more rewarding.
Why did you decide to apply for this role at Callywith?
I knew that the University path wasn't for me, so I started looking for apprenticeships and full-time roles. Having enjoyed studying the finance unit as a student, this spurred me on to find an entry level role that would provide me the necessary skills and experience needed to progress my career. My business lecturers were very encouraging and supportive of my decision to apply for this role and boosted my confidence when I had doubts about my ability and suitability.
How has your Business Diploma course/experience at Callywith helped you in your role?
Studying business has helped me in many ways. The first year of business is very finance orientated and this put me in very good stead as my role is 50% finance. It has allowed me to develop a further understanding behind the work that I'm doing. Being a previous student also meant that I settled in a lot quicker here. It wasn't so daunting at first as I already knew the site and lots of the staff.
What are you hoping to do in the future?
​I am hoping to become a fully qualified accountant in the future. I would love to combine accountancy with my passion for foreign travel, language, and culture and soon land myself a role that involves me travelling out of the county and exploring more of the UK and overseas. Since the pandemic, there are so many more opportunities and new experiences out there that I am eager to start immersing myself in.