Riley
Former A Level Biology, Chemistry and Psychology student Riley talks about her experience at Callywith and studying Medicine at University of Exeter.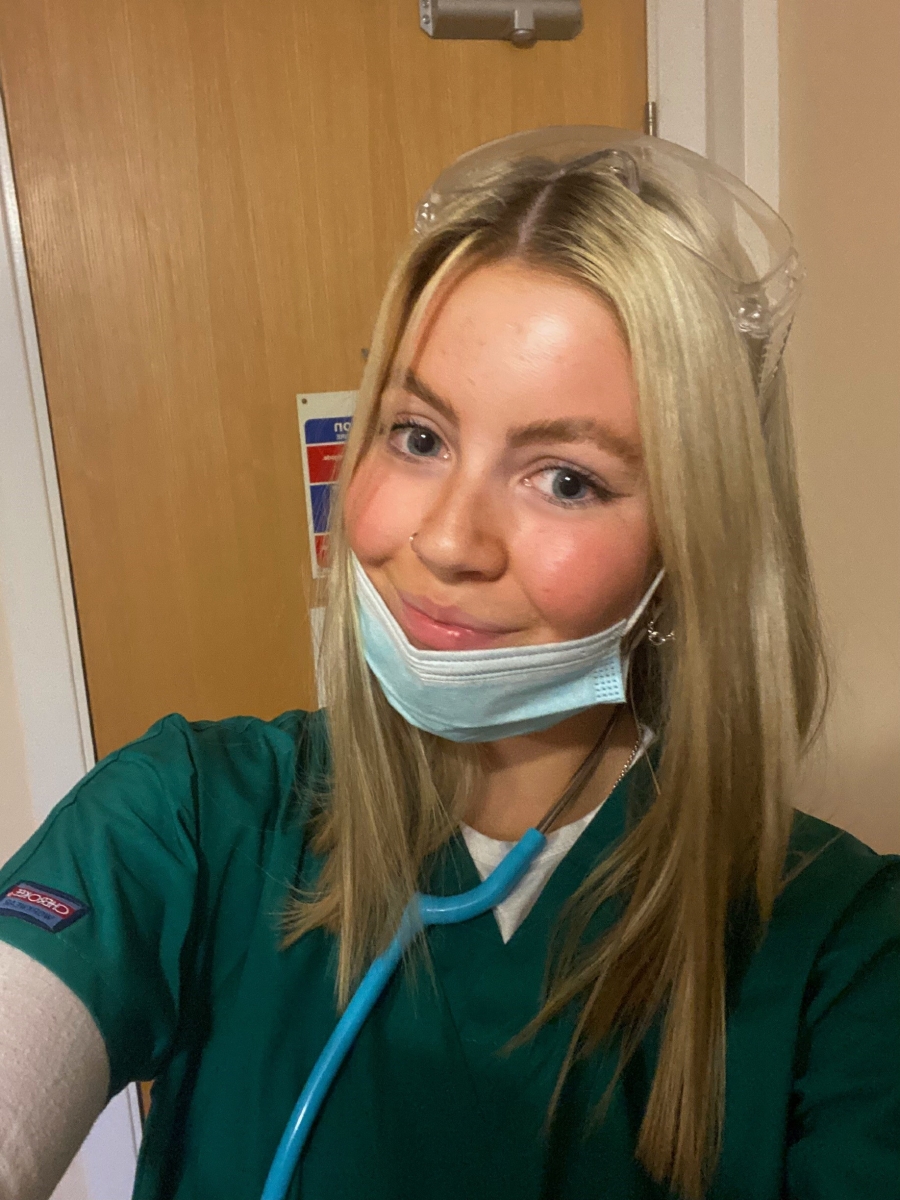 Previous school: Looe Community Academy
Courses studied: A Levels in Biology, Chemistry & Psychology
Extra activities: Medics' Academy
Progression: Medicine - University of Exeter
How are you finding university?
I'm loving it so much! It's been so lovely to explore a different city and build so many genuine friendships that I never thought I would have so early on. At first I was very scared to be this independent but now I couldn't imagine not being at university. I've already been on a range of placements and been able to put my learnt skills to practice on real patients!
How did your time at Callywith influence and support your choice of/transition to university?
When I joined college, I knew I wanted to do medicine but I was unsure on the application process. The Medics' Academy that Biology Lecturer Babs runs really facilitated that process even offering 1 to 1 interview practice and having the chance to speak to medical students who had previously undergone the application process for tips and advice. In addition, all three of my lecturers were consistently supportive about the application and I wouldn't be where I am today without them.
What did you enjoy about your A Levels?
What I loved about my A Levels is that they were topics I loved and was interested in. It gave me more of an insight into what I'd be learning at university to pursue my career. My lecturers were friendly and made me feel comfortable in the scary change from GCSEs to A levels. I think specifically, I loved the practical side of my A Levels, especially the dissections!
Why did you choose you university course?
After a personal family event and my big interest for science, I knew medicine was the career I wanted to pursue. I also always wanted to be in a career where I could have something new and interesting happen each day yet also be able to make friends with colleagues and build patient relationships! It has the perfect balance of theory and practical learning at Exeter.
How have you A Levels helped you in your degree?
Most of my A Level content is even being repeated in my uni lectures just in more depth! Psychology has extremely helped me with my essay writing and abled me to dive deeper into why patients might be feeling how they do. Biology has helped me with the foundations of biological science which are used daily in my lectures and the chance i had to dissect multiples things has helped me with my anatomy in university! Chemistry has helped with the pharmacological side of medicine which i struggled massively with in the first year of college. However my confidence has now increased massively with chemistry thanks to Pete, my Chemistry Lecturer.
What are you hoping to do in the future?
In the future, I hope to go into emergency medicine and become a trauma doctor or possible paediatrics. I haven't quite yet decided. However I experience new placements regularly so more than likely this will change multiple times!