Savannah
Former A level Graphic Design/Illustration, Media Studies and English Language student Savannah talks about her experience at Callywith and studying Graphic Design at Bristol UWE.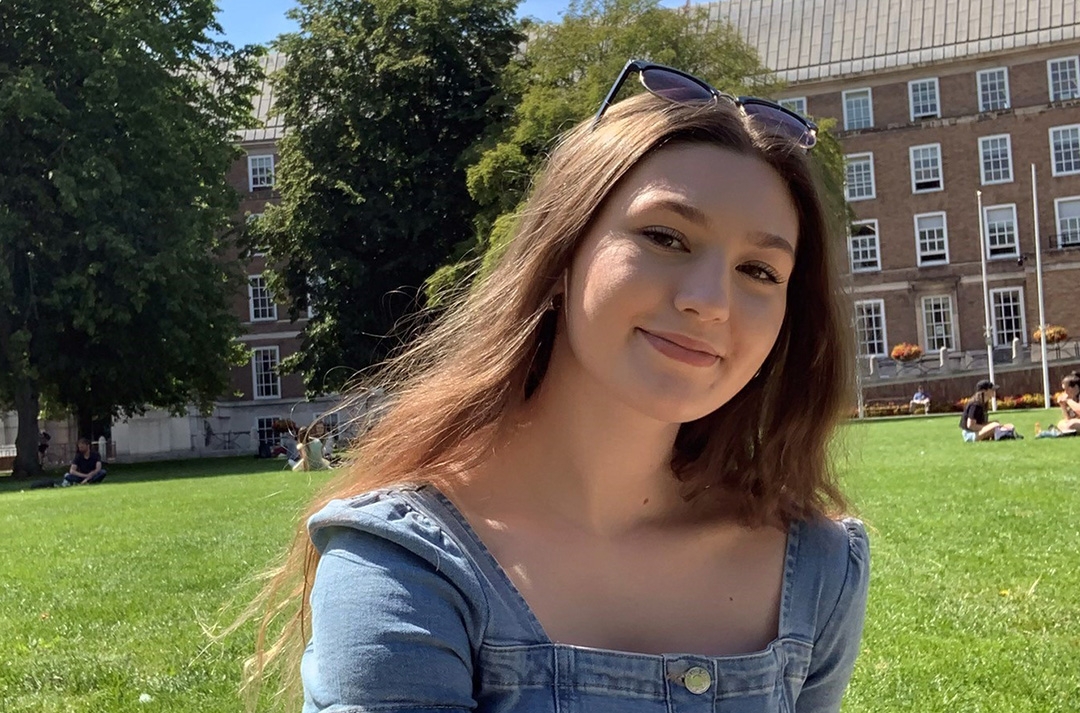 Previous School: Looe Community Academy

Courses studied: A level Graphic Design, Media Studies and English Language

Extra Activites: Academic Academy

Progression: Graphic Design - Bristol UWE
How are you finding your course/experience at university?
I'm really enjoying my time at university as the course I'm studying is very practical and hands on. The majority of the course is self directed which I have found has given me more freedom and has allowed me to grow and develop my skills within the field of graphic design.
How did your time at Callywith influence and support your choice of/ transition to university?
The college was very supportive when I was deciding on a choice of universities by highlighting the different options that were available to me and putting me on the right pathway. Additionally, the lecturers helped by working closely with me to create a portfolio and prepare me for my interviews.
Why did you choose to study Graphic Design at university?
I chose to study graphic design at university because I have a passion for the subject and studying this at Callywith made me realise my potential. While studying at Callywith I discovered my appreciation for creative design and wanted to pursue this further into university.
How have your A Level studies helped you at university?
My A Levels helped me to prepare for university by challenging me to create high quality work and outcomes to a professional standard. This level of professionalism has given me the ability to consider every detail when working on an outcome and has given me more confidence in the work that I create.
What are you hoping to do in the future?
In the future I am hoping to do something within the creative industry that will allow me to enhance and utilise what I have learned and showcase my skills.