Premises Assistant Paul's weight-loss journey wins award
Callywith College Premises Assistant Paul Beynon has been on a journey to get healthier, with astonishing results.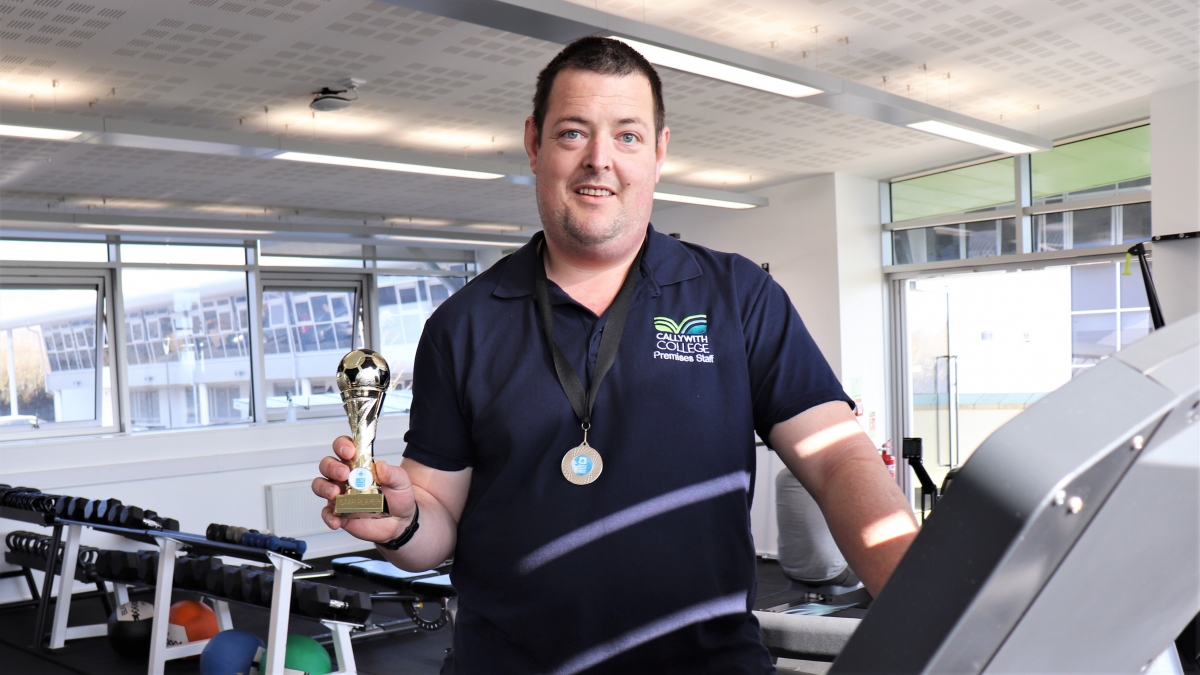 Paul, who has been taking part in the 12-week Argyle FIT programme for those with a BMI (body mass index) of 28 or above, run by Plymouth Argyle and Healthy Cornwall, has won an award for losing the most weight, by losing an amazing 11kg.

With a starting weight of 114kg and a BMI of 40, Paul now weighs 103kg with a BMI of 33 - dropping 7 points in the BMI scale and out of the dangerous 'extremely obese' category - truly fantastic work. This also means that he now has a much-reduced risk of health issues such as diabetes, heart attacks or strokes.

Paul shared: "A colleague recommended the new fitness programme at the leisure centre in Bodmin that he'd been attending himself and I thought it sounded very interesting. As I enjoy playing football and wanted to lose some weight and gain some fitness, I thought I would try out the programme and set myself some personal goals."

As part of Paul's lifestyle changes, he also approached Callywith Active Lead and Exercise Referral Practitioner Julian Wills at Callywith College for advice and guidance on weight management. Julian shared: "I was happy to provide Paul with a balanced exercise programme based on the information he provided and the goals he had set for himself. Paul has been very committed to achieving his aims and was very easy to work with."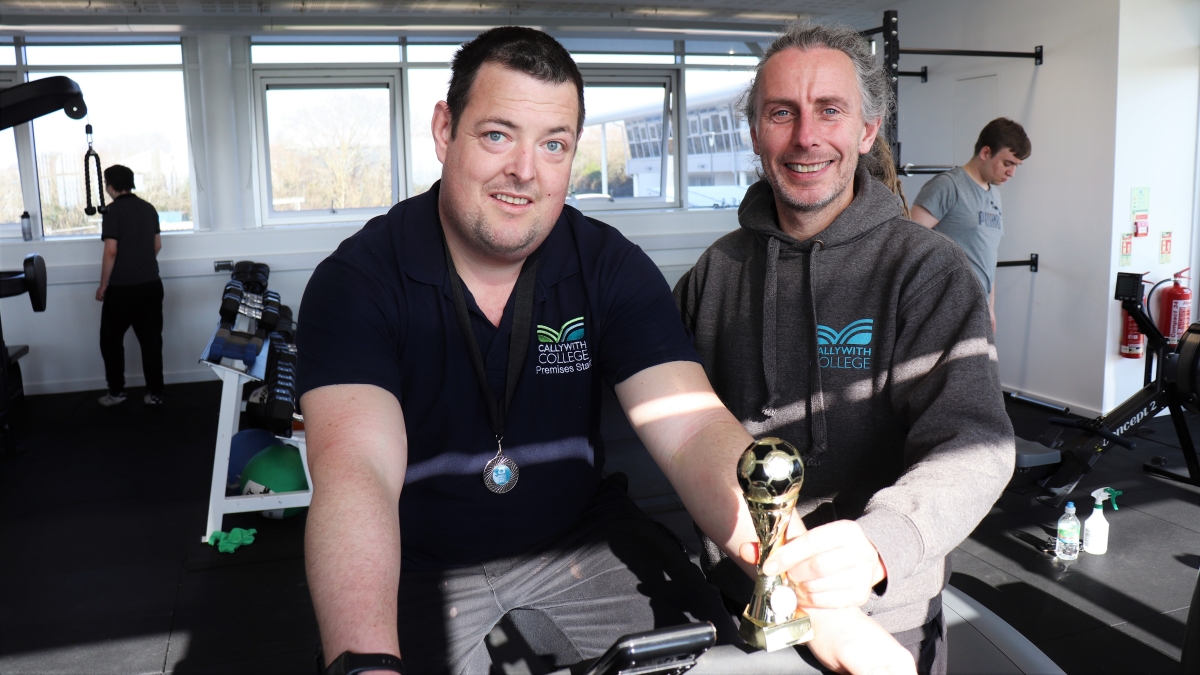 Paul also sought advice from Julian about food and nutrition and frequently attended the College's Health, Wellbeing and Sport (HWS) gym sessions - part of the College's Callywith Active programme, which includes a comprehensive timetable of student and staff physical activity sessions, community GP referral programmes and community holiday activity days.

Paul added: "The advice and support that Julian has given me throughout, has been great. The benefits of the Argyle FIT programme and Julian's time have helped me not only lose weight but helped with my mental and physical health. I have also made a lot of new friends through the programme and have since enrolled for the next phase of the programme."

In addition to making changes to his diet and attending the gym sessions at the College, Paul also stopped drinking alcohol and started cycling along the Camel Trail during the weekends.

Staff at Callywith College are very proud of Paul's progress and wish him the very best of luck in his future health journey.

Find out more information about the Argyle Fit with Plymouth Argyle - Healthy Cornwall