Callywith students help shape the new vision for Bodmin
A Level Geography and Politics students recently attended the Bodmin Charette to be involved in discussions about the vision for Bodmin Town Centre and offer the perspective of young people who live and study as part of the local community.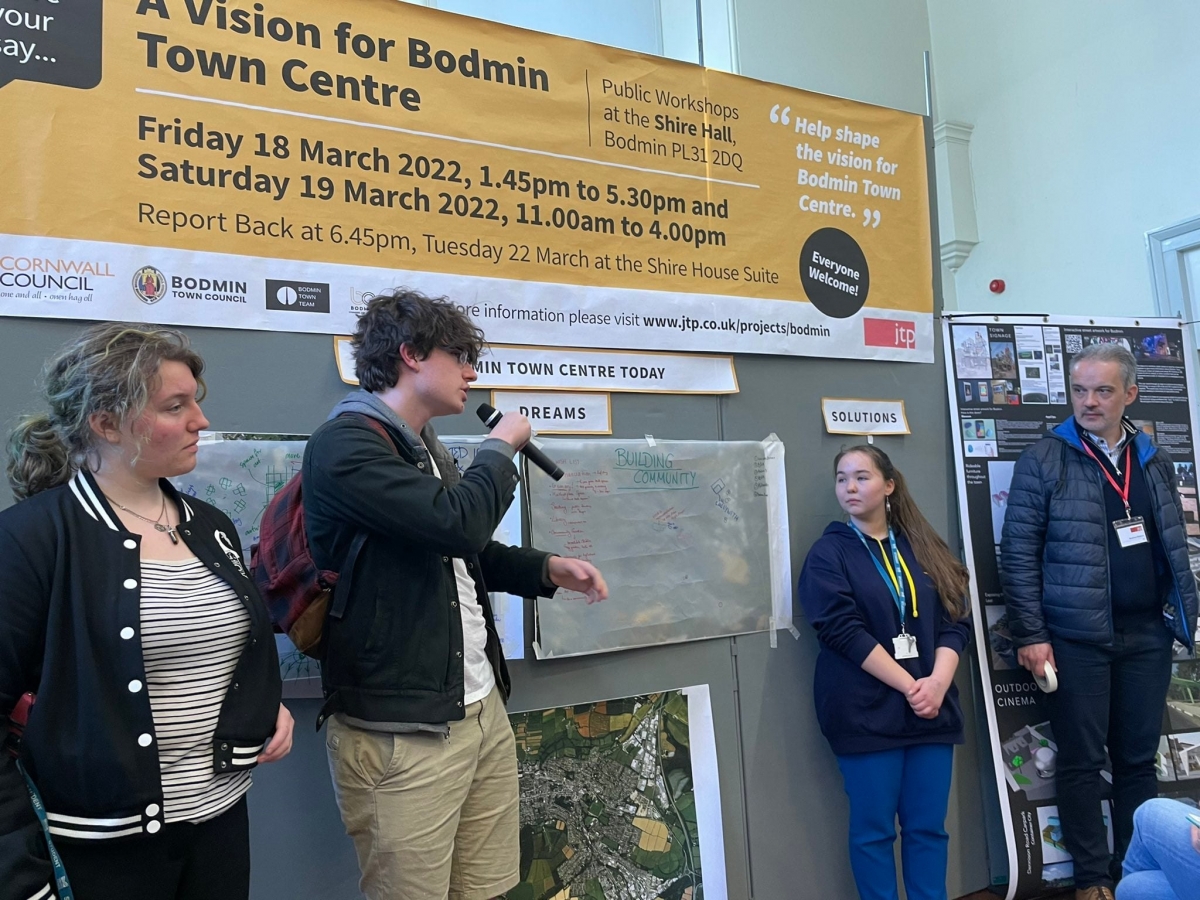 On Friday 18 March, Callywith students collaborated with a group of degree students from Bodmin College Sixth-form to share their ideas. Students were split into groups where some worked with local residents and planners. A second group looked at town planning in more detail.

Students were then asked to feed back their thoughts, which will form part of the information gathering process in relation to the vision for Bodmin, to a busy audience of local residents and council members at the Shire Hall in Bodmin.

All are welcome at the report back session at the Shire House Suite on Tuesday, 22nd March, 6:45pm when the vision for the town centre will be unveiled.