Callywith College Application Suite doors open
Students looking to start their studies at the new Callywith College in Bodmin were able to get a closer look with the opening of the College's Application Suite.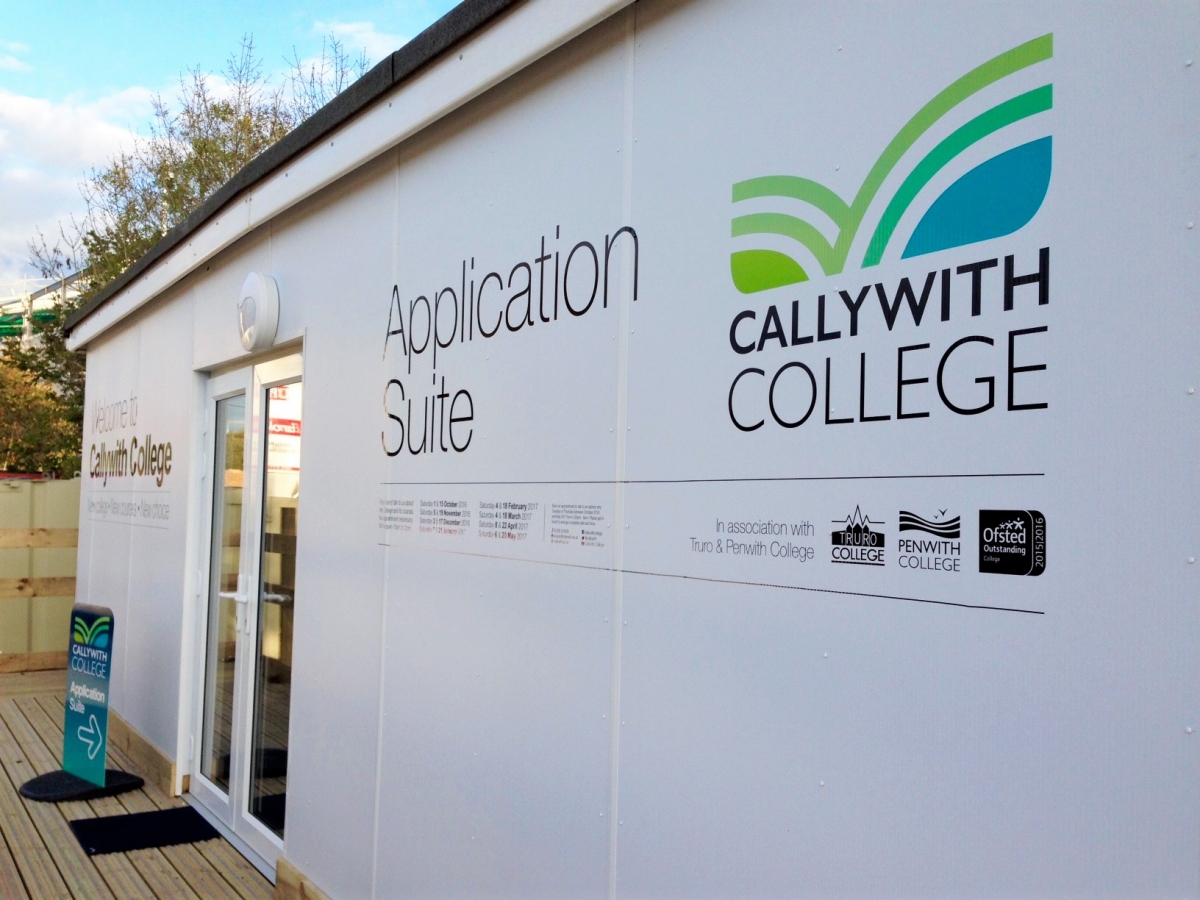 A total of 660 places are available at Callywith for year one and while applications have started apace, the message from the College is very much, "apply now." The Callywith College Application Suite which opened on Satuday 1st October gives interested students and their parents a permanent base from which to do this and to find out more.
The suite has been designed to help prospective students and their parents get closer to the project as it progresses towards its September 2017 opening. Visitors will be able to get an overview of the site and can talk to staff about the project, its facilities and the courses on offer.
A rooftop viewing platform means visitors will get an unrivalled view of the entire development and, as well as a reception lounge, the suite includes space to talk to staff, complete application forms and to attend a pre-enrolment interview.
Mark Wardle, Principal Designate at Callywith College, said: "It's been great to meet so many interested students and parents who are excited about studying at Callywith College. The Application Suite provides prospective students with the opportunity to talk about their course options and the opportunities available at Callywith.
"We are delighted with the response so far and that we can now showcase not only the fantastic curriculum on offer but also the site itself which will deliver state-of-the-art post 16 education."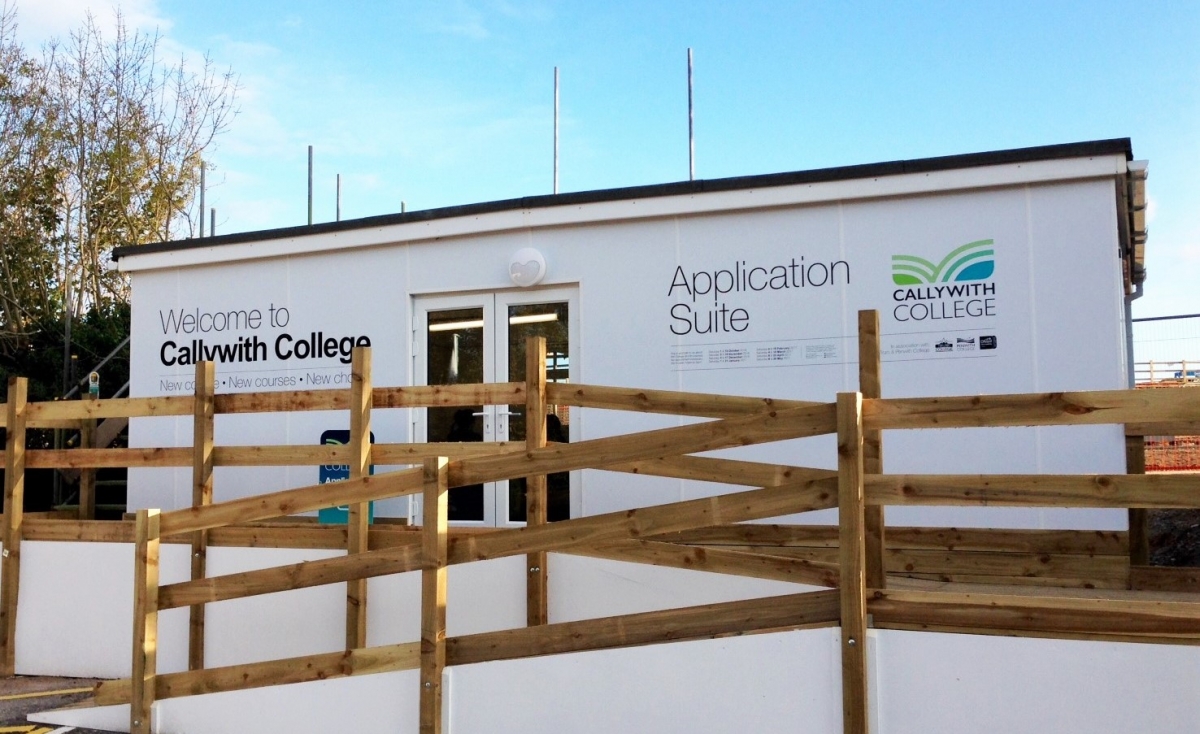 Brian Rice, Operations Director of Kier Construction, Western and Wales, added: "We are delighted to see the new campus really taking shape. The concrete panels are now being installed on building one, the foundations are complete for buildings three and four and the steel frame has also commenced for both buildings.
"The Application Suite gives local people the opportunity to find out about the courses on offer at the new Callywith College. Potential students of the future will also have the chance to visit the site and see the size of the campus from the raised viewing platform"
The suite is open on the first and third Saturday of each month from 10am and 2pm on these dates. No appointment is necessary. On Tuesday and Thursday evenings from 4.30pm until 8pm an appointment can be made to talk to a member of staff.
The suite is located at Callywith College, Old Callywith Road, Bodmin, PL31 2DZ. For more information or to book an appointment on a Tuesday or Thursday evening contact the enquiry team on 01208 224000 or email enquiry@callywith.ac.uk