Callywith College celebrates Topping-Out milestone
Some of the first students to start at Callywith College in September celebrate significant milestone at Topping-Out ceremony.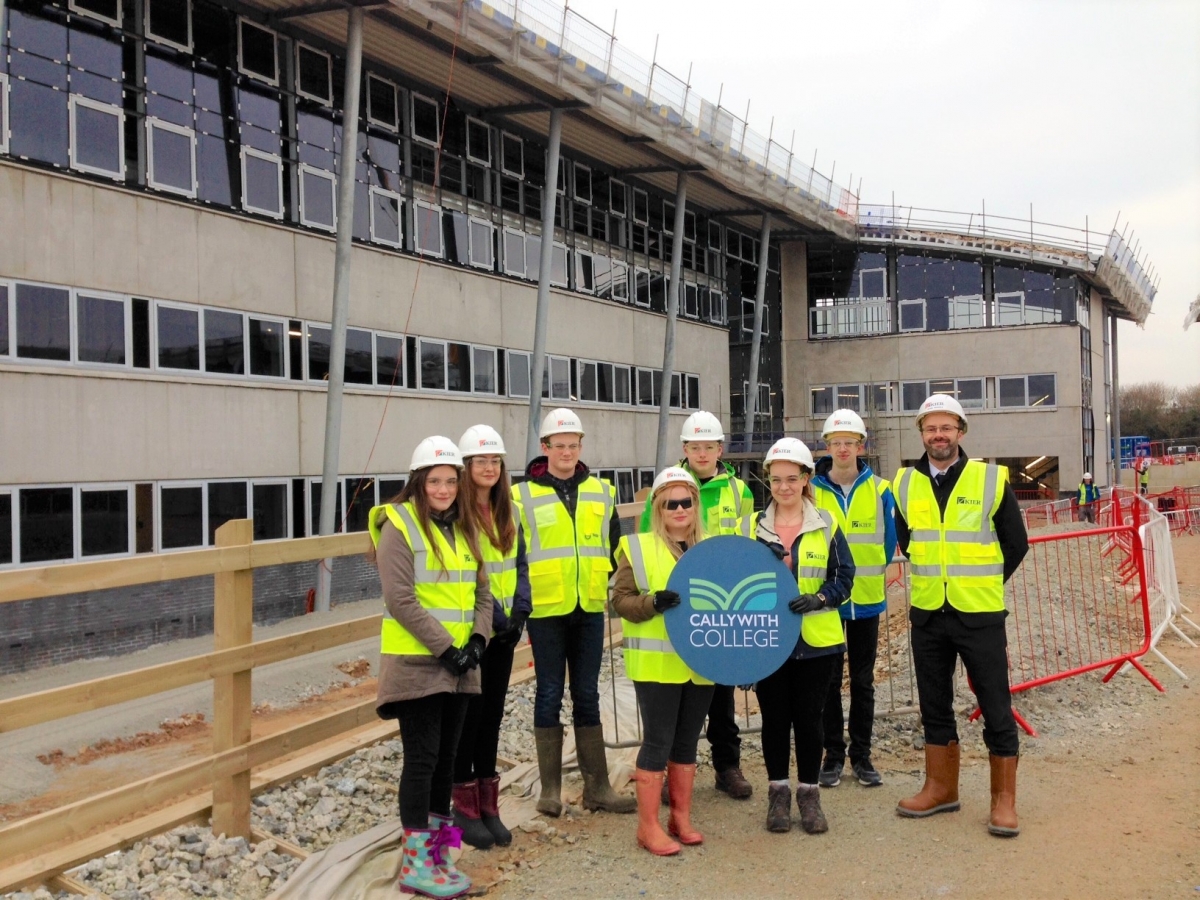 Some of the first students who will begin lessons at the brand-new College opening in September enjoyed a bird's-eye view of the development as the project celebrated a key construction milestone.
The Topping-Out ceremony held at Callywith College in Bodmin on Saturday 21st January signalled the point when the development reaches its highest point. The event was marked by a gathering of staff, construction workers and would-be students, one of which was taken up onto the very top of the roof of the main building.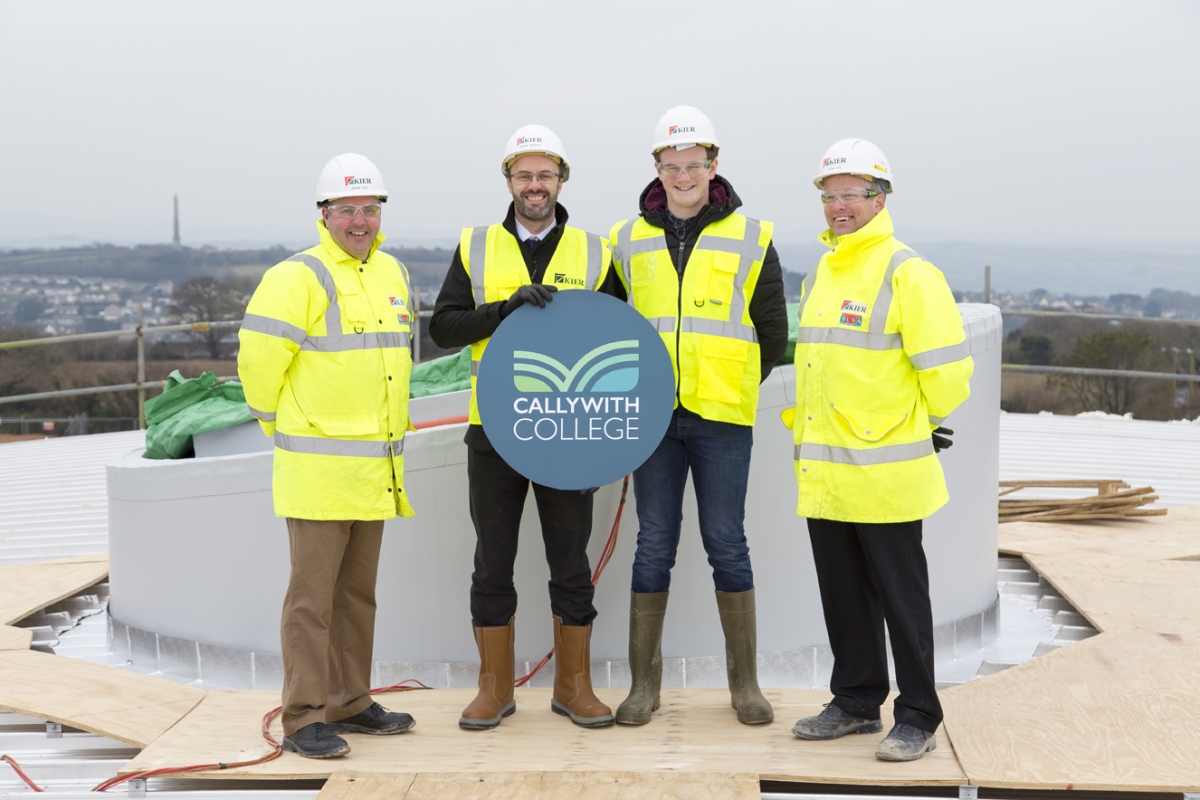 For the students, who had travelled to Bodmin from as far afield as Bude, Liskeard, Looe and Wadebridge, it also gave them an opportunity to tour the whole of the College site and start to get a feel for what to expect when September arrives.
The group of seven 15 and 16-year-olds were joined at the ceremony by their families as well as the College's Principal Designate Mark Wardle and Kier's Operations Director Brian Rice and Project Manager Steve Lee.
As well as helping to mark the occasion, the students were able to tour inside the main building, which will house the College's science labs, IT suites, art studios, theatre and refectory. They also went outside to see the vast area that will become the all-weather multi-use 3G Astroturf pitch.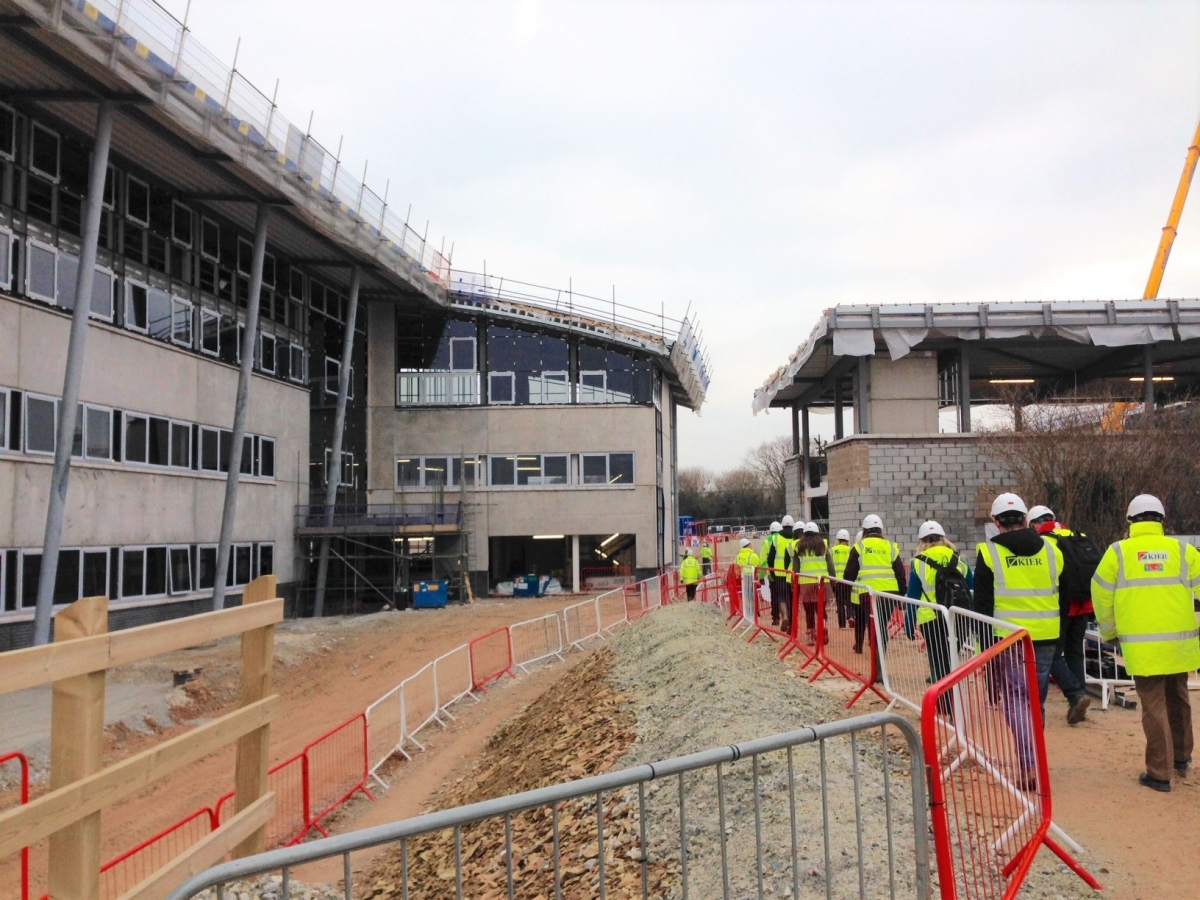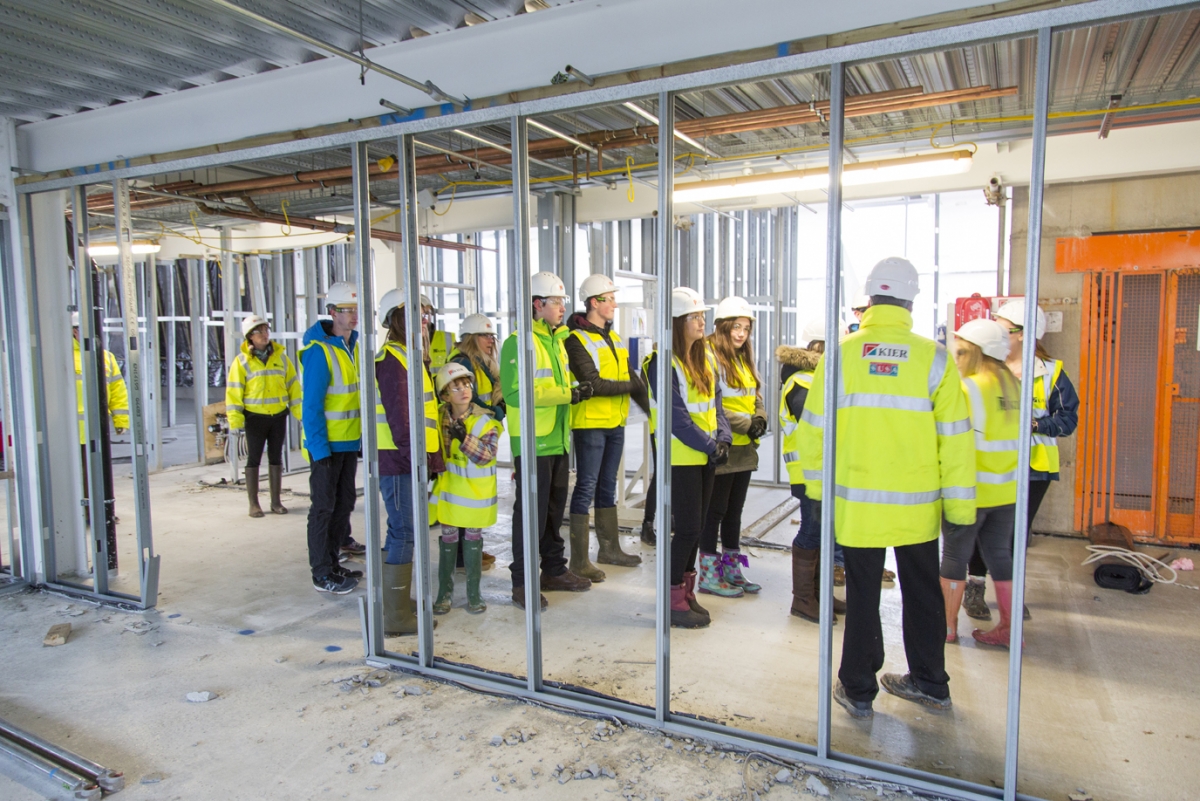 Alice, a student from Looe, said: "I really liked being able to go inside the buildings, we haven't seen the inside before, so it was great being able to see where all the classrooms are going to be. I also like that the College will be brand new, with brand new facilities and that it will be a different atmosphere and bigger than school, but not too big."
When the students were asked what they are most looking forward to about coming to Callywith College in September, Konnie from Bodmin said: "I'm really looking forward to meeting new people and making new friends." Lauren from Liskeard added: "I'm excited to have a fresh start in a new College."
Callywith College Principal Designate Mark Wardle joined the students to help mark the occasion. He said: "It is fantastic to reach this stage in the build project. Everything is on track for handover in July and it is very exciting to be able to show the students where they will be studying. The facilities will provide a state-of-the-art learning experience whilst building on the expertise of everything we do at Truro & Penwith College. I am delighted with the volume of applications to date and I would encourage anyone interested to apply now so they don't miss out."
Kier Operations Director Brian Rice also attended the ceremony and praised his site team for the progress they had made: "It has been a real pleasure to meet the students today, and show them around the site. The buildings are now really taking shape and they have all been able to see where they will be based for their studies. The site team have worked hard to ensure the roof was in situ before Christmas and now they will progress with the internal elements. The campus will provide exceptional buildings situated on a large site, students will also be able to enjoy the excellent recreational facilities."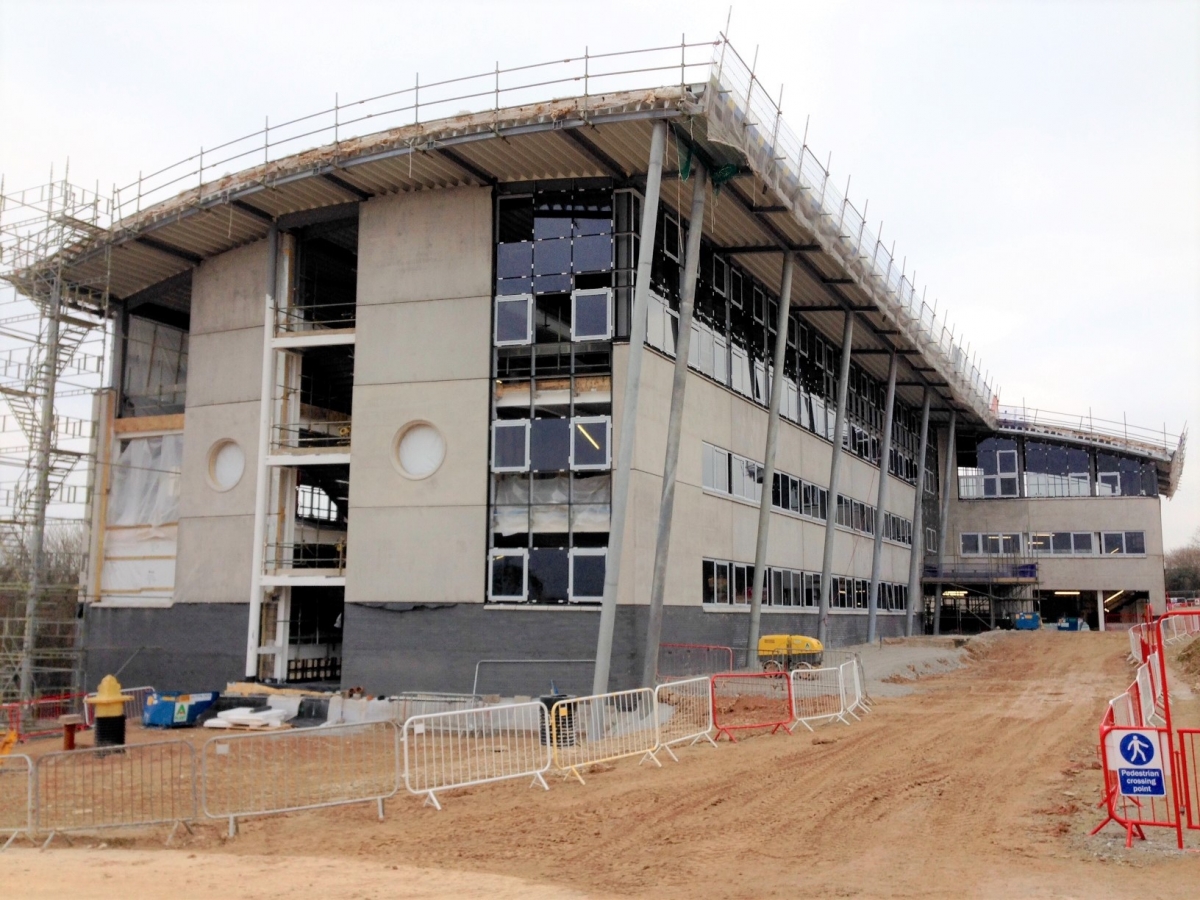 Callywith College is being opened in association with Ofsted Outstanding Truro and Penwith College and offers 27 A-Level courses and 16 Progression and Diploma options for 16-19 year olds combined with modern facilities, buildings and exceptional teaching staff.
Over 300 applications have so far been received to start at the College in September 2017. With the majority of school pupils completing their further education choices in January and February, young people across north and east Cornwall are being urged to apply now in order to guarantee entry onto their preferred course.
The College is one of only two newly built Colleges to open in the country this year and can cater for up to 660 students in year one. Applications have been received from towns across north and east Cornwall including Callington, Wadebridge, Bodmin, Liskeard and Bude with Plymouth pupils also keen to get on-board.
Application forms can be downloaded here and posted to the address on the form. Alternatively, an application form can be completed at one of the College's on-site Application Suite events on these dates where prospective students and parents can discuss their course options and view the site from a raised viewing platform.
For more information on the College and the courses on offer, get in touch with us by emailing enquiry@callywith.ac.uk or calling 01208 224000.