School visit leads to addition of A Level German to Callywith course offering
Callywith College's visit to Sir James Smith's School leads to a new course - A Level German being added to the course offering.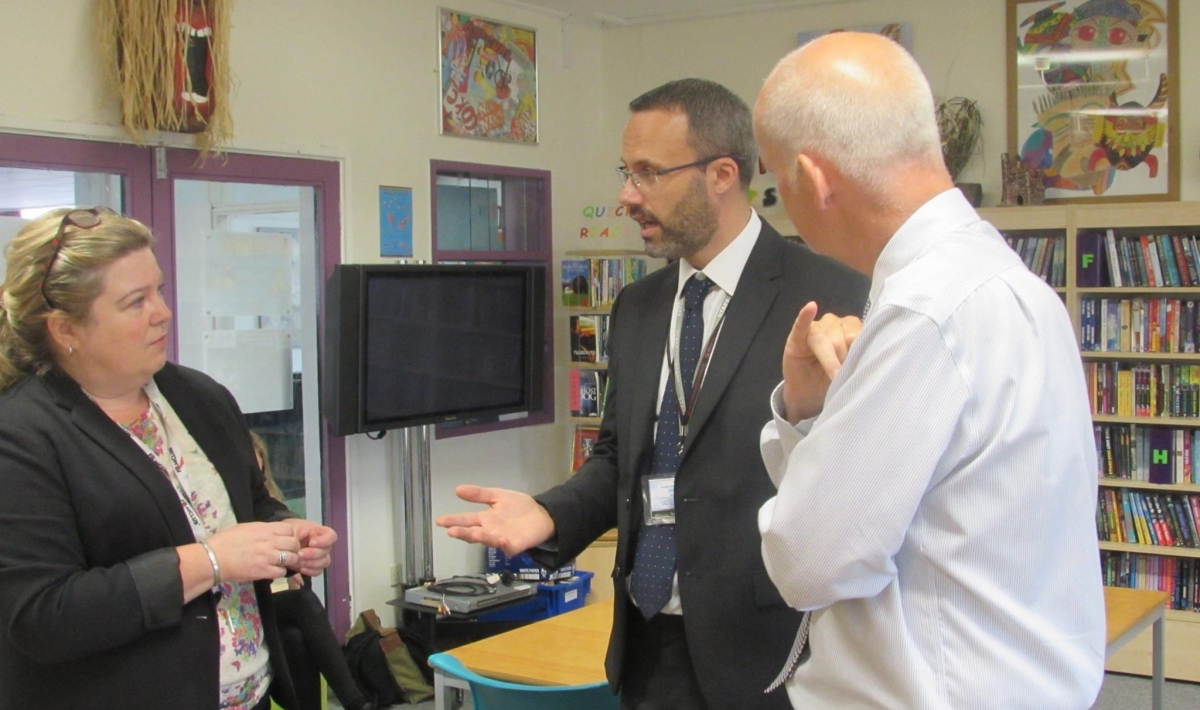 Callywith College Principal Mark Wardle has visited Sir James Smith's Community School in Camelford to discuss courses, options and progression routes for pupils who are keen to explore how the new College can boost their futures.
Such was the success of the visit that it culminated in a new course – A Level German - being added to the College's offer for its opening in September 2017. The additional A Level brings the total number of A Level courses on offer at Callywith College to 27 and came about as a direct result of Sir James Smith pupils' wish to see the language being taught at the College.
Headteacher Jon Lawrence said; "We were pleased to welcome Mark Wardle, Principal of Callywith College into the school today. Here at SJS we are really excited at the prospect of the outstanding post 16 opportunities that have been available in Truro for years being made available locally."
"During a tour of the school, our students quizzed Mark about what was likely to be on offer and made it clear which courses they would like to see available at the college in September."
Pupils at the school said that they were, "glad to know a member of staff was listening to what we want" and that, "it's nice to know that our future college is listening to us." Others proclaimed; "It's brilliant that the Principal took the time to come all the way to Camelford to talk to us" … "Callywith College can only be a good thing for us, I am so looking forward to going there in September."
Mark Wardle and the Callywith team will be visiting the school and others locally throughout the year ahead, talking to students who will have a genuine voice in shaping what promises to be an exciting development in North and East Cornwall's educational provision.
More information on the A Level German course can be found here.
If your school would like to arrange for Callywith to visit you, or if you would like to visit the Callywith campus site, please email enquiry@callywith.ac.uk or phone 01208 224000.