Callywith joins Truro and Penwith to ride high in national performance measures
Department for Education achievement data published this week shows that Cornwall's newest post-16 provider Callywith College, in its first ever showing in the tables, has followed in the long tradition of its sponsor organisation Truro and Penwith College in delivering outstanding outcomes for post-16 students.
Truro and Penwith College retains its position as one of the top Further Education colleges in the country across both academic and vocational measures in the data released on Thursday, January 23.
Callywith College has excelled on all measures amongst Cornwall schools and has already cemented its place as the second largest provider of post 16 academic qualifications in Cornwall, just two years after opening.
Specifically, the Ofsted Outstanding Truro and Penwith College is placed in the top 2% nationally for students' average point score per academic entry which combines both A Level and IB Diploma results.
This excellence spreads into more vocational areas of the College's provision, where it is ranked second nationally for applied general achievement across level three vocational subjects such as Sport and Exercise Science and Health and Social Care.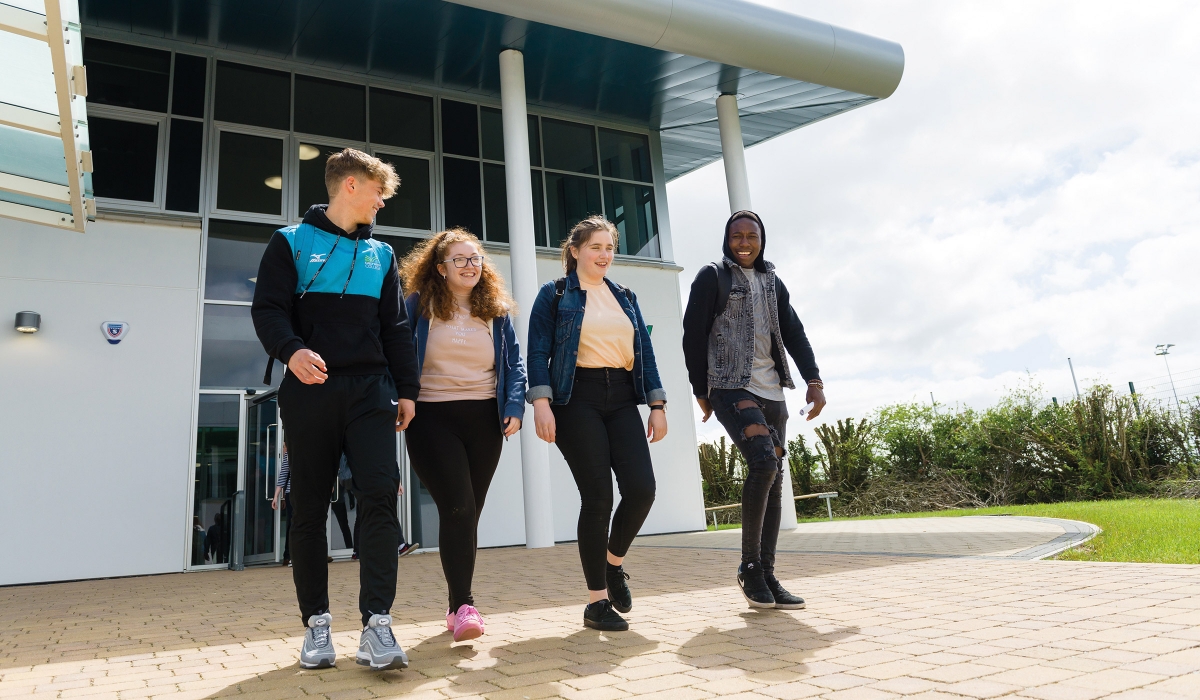 Comparative data for Callywith College, which opened to new students in September 2017, shows that at 34.16, its A Level point score per entry is significantly above the national average for state funded schools and colleges of 32.87.
On the measure of Academic Value added, Callywith College is ranked the third highest across all Cornwall post-16 performance, while having double the number of students of the top two providers combined.
This academic quality is endorsed in both Truro and Penwith and Callywith College's student numbers who have progressed to top universities this academic year with 20 Truro and Penwith College students offered places at Oxbridge, while at Callywith College a total of 13 students have secured Oxbridge interviews since opening.
Achievement rates for apprenticeship programmes published by the Department for Education in 2019 show Truro and Penwith College is also in the top 10% of all 173 College providers nationally, with achievement rates more than 12% above the national average of all providers in the UK.
The College's apprenticeship programmes continue to grow in both popularity and specialisms with over 600 apprentices now training in over 50 areas.
The latest tables clearly demonstrate the numbers' trend and patterns of post-16 learner choice across Cornwall. Whereas Truro and Penwith College has student numbers that are significantly higher than all other providers, accounting for almost half the total number of A level entries taken in Cornwall, Callywith is already the second largest provider of such qualifications in the county, a remarkable situation for a new provider.
It's another outstanding year. I am delighted for Truro and Penwith College staff and students that all they have achieved together once again gets this recognition in official data measures.
"The aim in establishing Callywith College in 2017 was to have a centre of post 16 excellence on a third campus for north and east Cornwall that fully matched the quality of experience and outcomes of the sponsor, Truro and Penwith College." said David Walrond.
"The latest government tables show this has been achieved. To have come this far this fast is a wonderful tribute to all staff, trustees and students at Callywith."
Callywith Principal Jon Grey attributed the College's excellent showing to high levels of student support, reinforcing high expectations of learners and outstanding teaching and learning.
He said: "We looked forward to our first ever appearance in local and national league tables with great anticipation. We knew last summer that the exam results were excellent but it's only now that we see just how well we rate against county and national benchmarks."
The results are a very powerful endorsement of the brilliant work of our staff and students and I'm delighted for the whole of our large and growing college community.