A Level student Matt wins Under 18 Pool European Championship
Callywith College A Level student, Matt Ryall and his Under 18 England Pool Team have won the European Championships held over six days in Southern Ireland.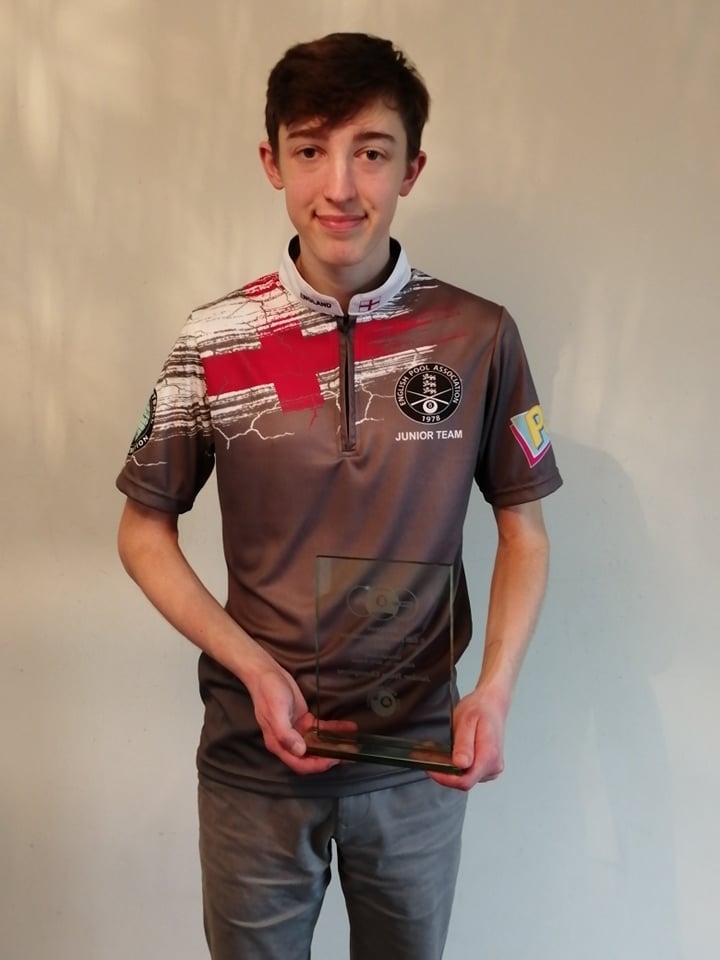 Matt, who previously attended Launceston College and is currently studying Maths, Geography and Psychology A Levels and an Extended Project Qualification at Callywith, has recently returned from the European Championships where teams from many countries across Europe were in attendance.
Matt qualified at the age of 15 for the England team in Jan 2020, however, due to Covid, all competitions were put on hold. This was the first competition Matt has played in with his team of four, with Matt playing the winning frame. Not only did Matt play an integral part, but he also won 13 games out of 17, placing him 3rd in Europe.
Matt said: "It was my first tournament playing for England and for my team to end up winning the event was a dream come true! I have been playing pool since the age of ten and my ambition was to represent my country, now my next goal is to compete in the World Championships in October."
Matt hasn't let competing for England hold back his A Level studies; in order to make sure he did not miss any of his college work, Matt was supplied with the lesson content which he worked at tirelessly between matches in order to keep on top of his studies.
Matt shared: "Although I love playing pool, I want to go to University to study Maths and Geography, so it is important that I also focus on my studies too. My teachers set me work to do whilst I was away which I managed to complete inbetween matches, so I did not fall behind. Playing pool professionally would be my perfect career, however I am also realistic and am aware that I need to keep all options open and see what happens in the future!
"Alongside playing pool for England, I also play and captain for the Cornwall U18 pool team and Cornwall U23s team and with preparing for my A Levels too, I have a busy few months ahead!"
Matt was also recognised last year for his talent by the Lord Lieutenant Colonel Edward Bolitho's 'Young and Talented in Cornwall Foundation' who gave him some financial support to assist in his competing.
Staff at Callywith College are extremely proud of Matt's achievements and the hard work he has continued to put into his studies.
Online applications for Callywith College are now open for September 2022 HERE and the College will hold its next Open Event on Saturday 12 March, 10am – 1pm.