Callywith Mindfulness Trail opens to students and staff
We are delighted to announce that our new Mindfulness Trail, designed to create a safe journey through nature to help students and staff become more active and improve their mental health, is now fully open!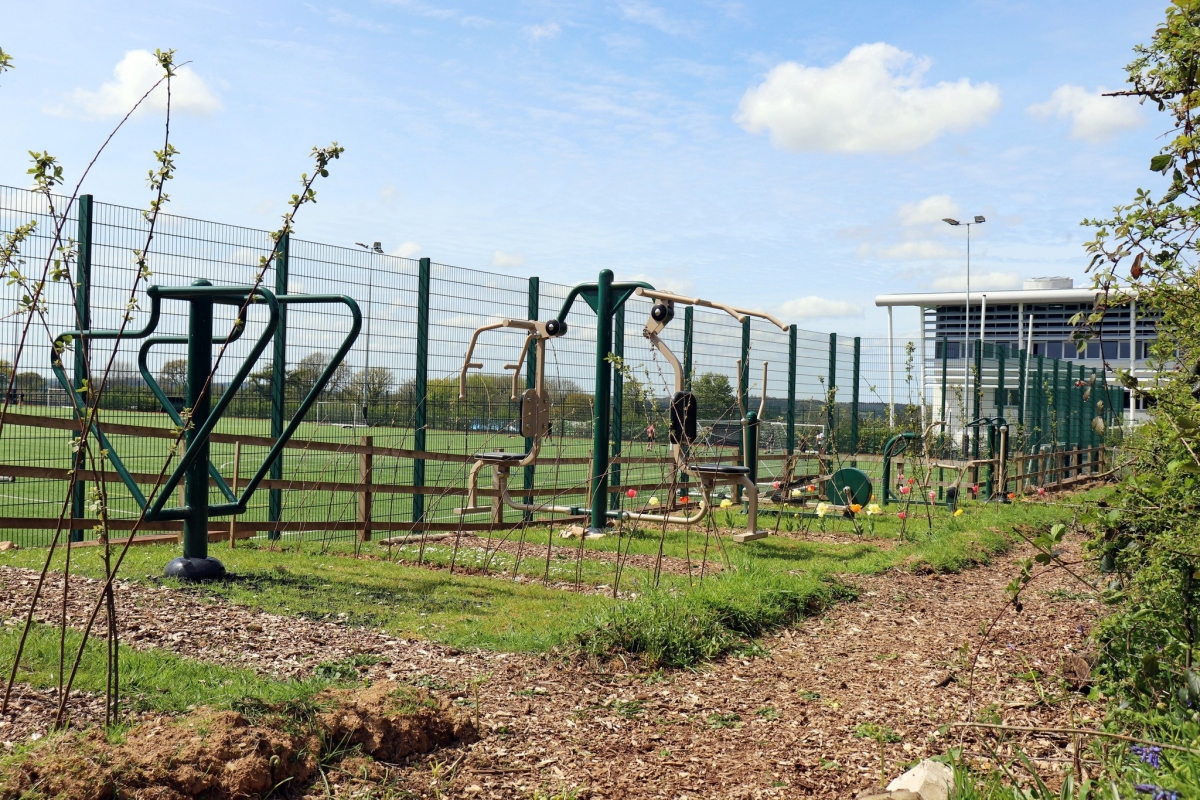 The Mindfulness Trail, designed and created by Callywith's Groundsman Brad Pinner, winds around the College's 3G Astro pitch and will eventually lead to our nature reserve, part of Callywith's five-year land and wildlife management plan to increase the natural ecological biodiversity of the campus, making a safe and comfortable environment for wildlife.

The trail allows students and staff to take a walk through nature and immerse themselves in the natural elements and beautiful surroundings we have here at the College, providing a getaway from the main campus, as well as untouched areas for students to use in their studies.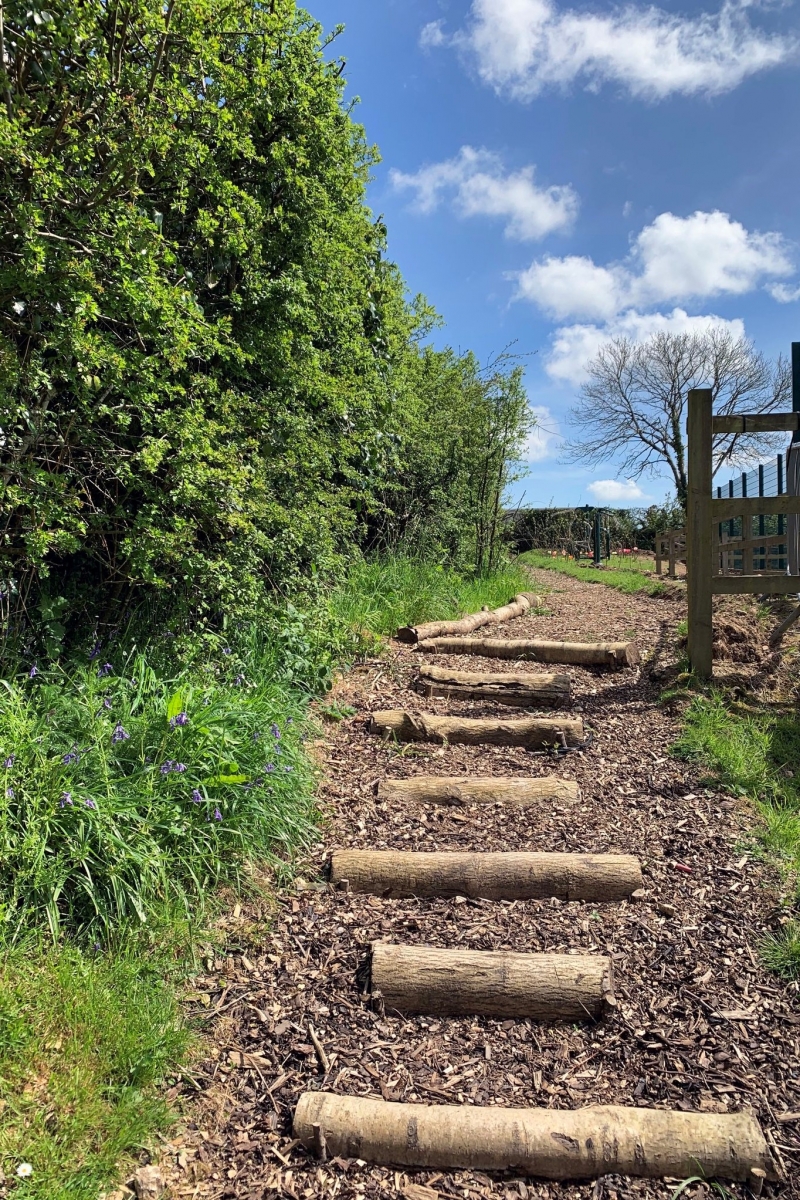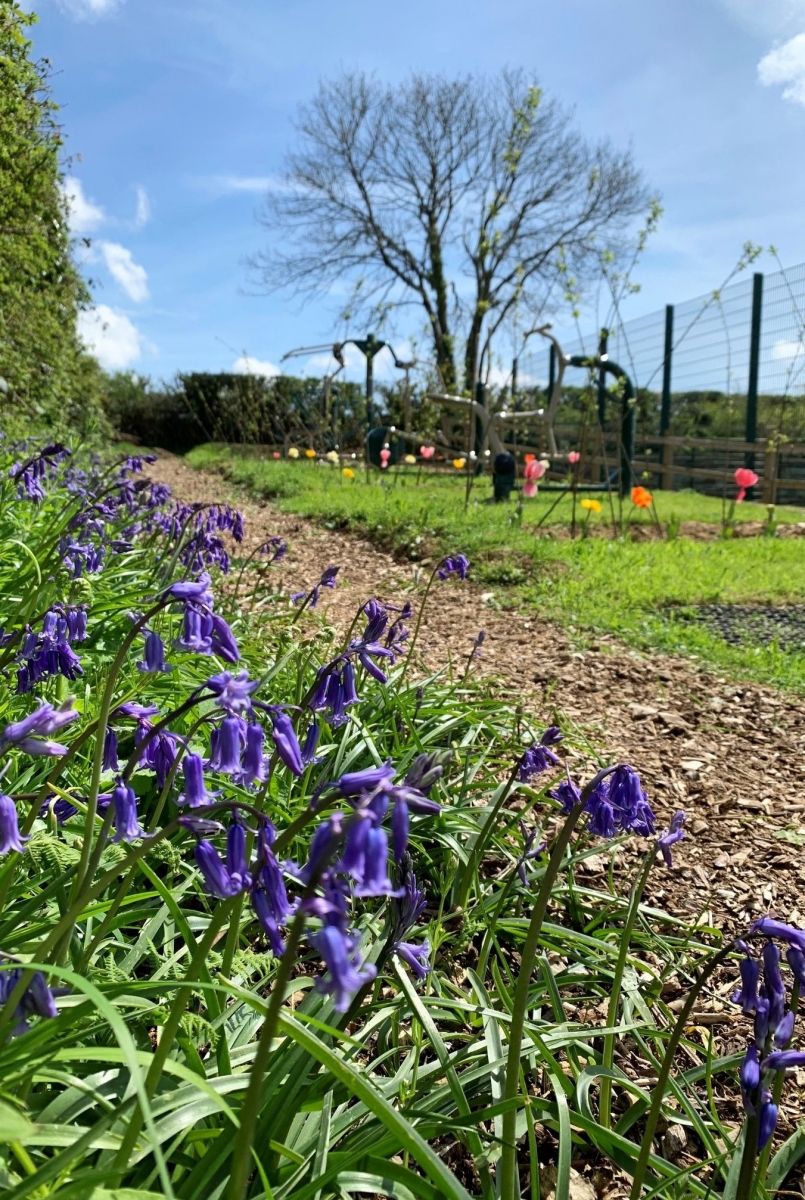 The Mindfulness Trail also features a variety of outdoor fitness equipment funded by Sport England's 'Queen's Platinum Jubilee Activity Fund' to help develop physical activity opportunities at the College, situated in-between specifically designed trees, flora and fauna.

The trail itself has been created using repurposed waste and recycled materials including cardboard boxes and woodchip and logs sourced from trees cut on site. All shrubs and bushes have been carefully removed and relocated to other areas of the campus to create more green space, without taking away existing natural habitats. 150m2 of native wildflowers have also been planted along the length of the trail which will attract even more butterflies, bees and birds to the campus.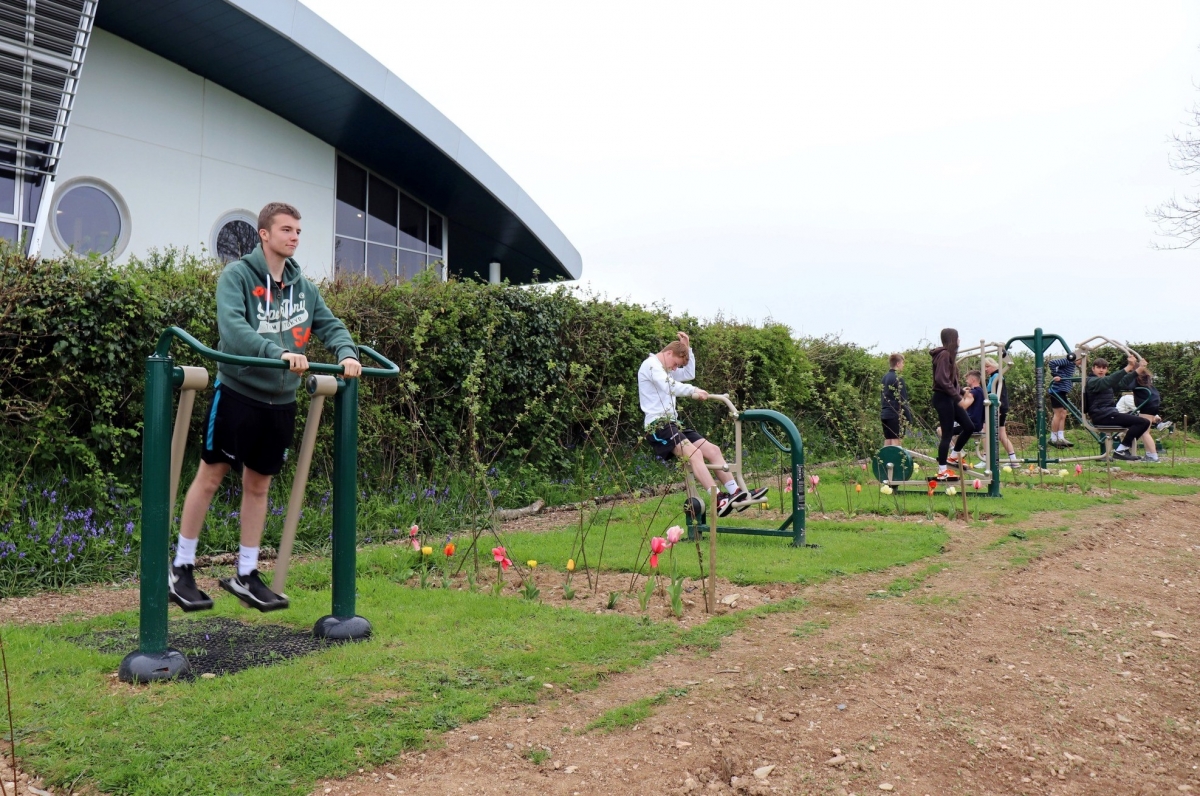 Callywith Active Lead, Julian Wills, said: "I'm delighted with the progress that our Groundsman Brad has made by developing a comprehensive ecological nature trail that complements the exercise equipment. He has truly created a place where one can exercise their mind and body."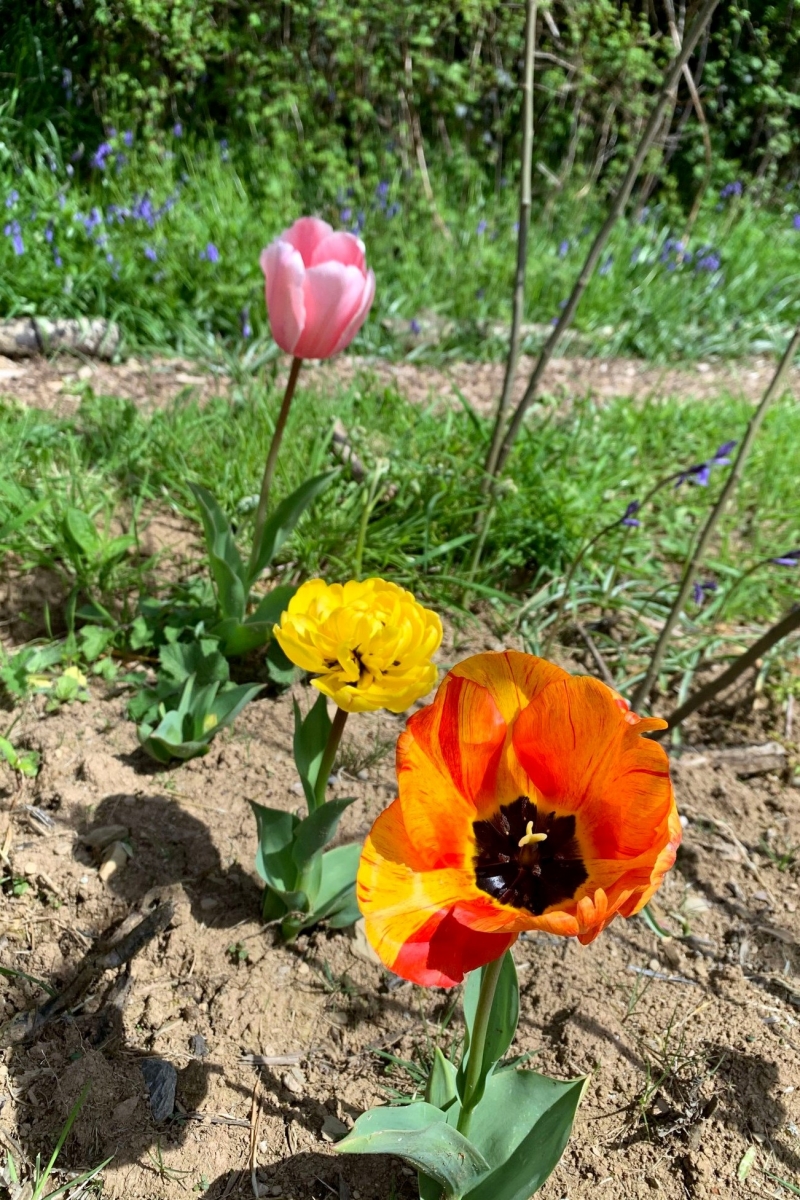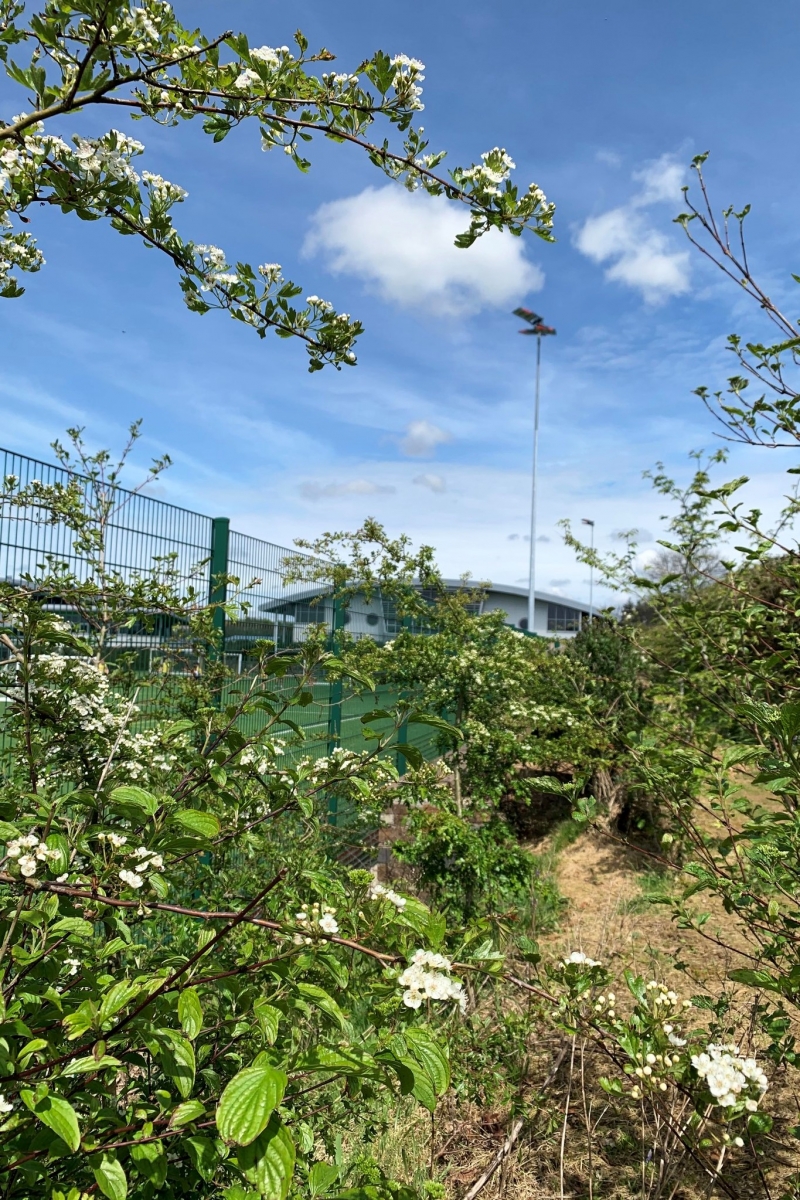 Appointments to use the Mindfulness Trail for walking, relaxing or exercise can be booked via our Student Services team by emailing studentservices@callywith.ac.uk or calling 01208 224460.

Our bookable Mindfulness Trail sessions are just one of the physical activities available to students and staff through our Callywith Active Health, Wellbeing & Sport (HWS) programme.

Find out more about our HWS physical activities and sport academies here or email callywithactive@callywith.ac.uk