Female Rugby Academy students learn tips from the country's top athletes
Female Rugby Academy students Amelia, Belle, Katie and Lily were given the fantastic opportunity to learn tips from the country's top athletes when Exeter Chiefs women's team joined them for a training session at Truro College last month.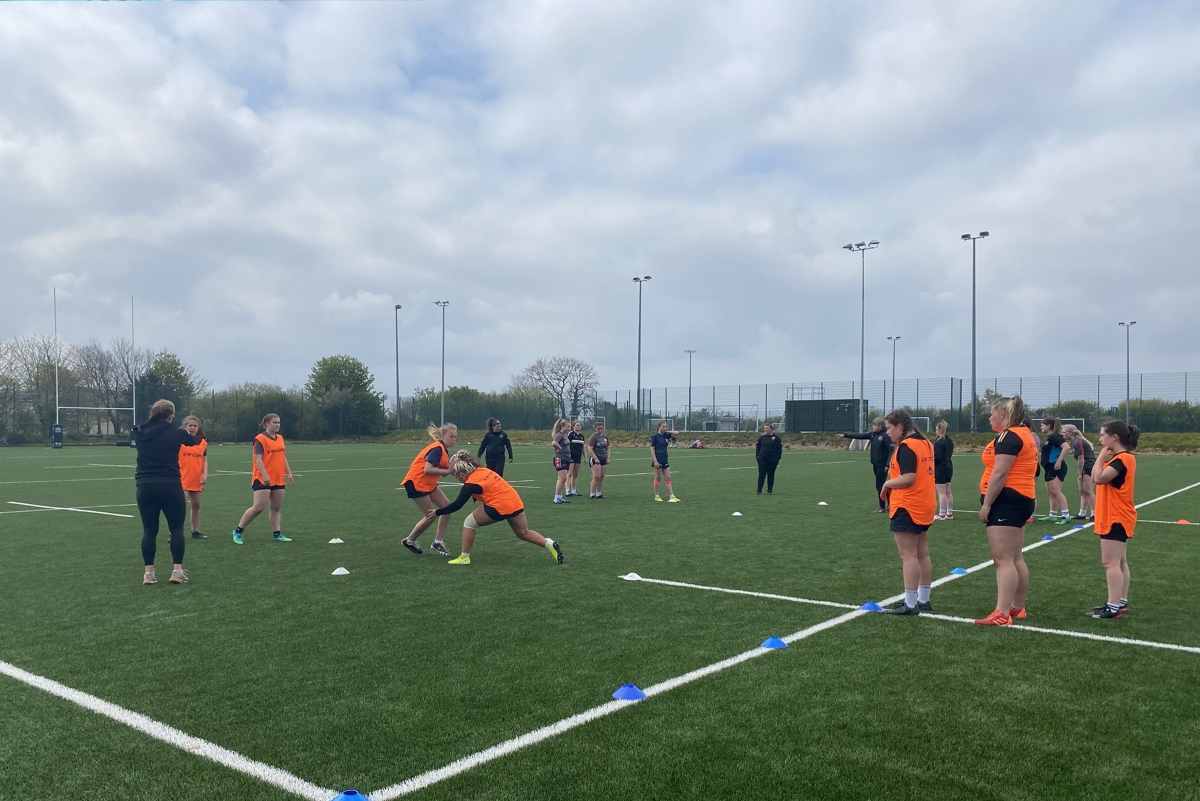 The session was hosted by Susie Appleby - former England International and current Head Coach of the newly formed Women's premiership team at Exeter Chiefs.

Students were also joined by three of the team's top players including Prop Laura Delgado, Hooker Emily Tuttosi and former Truro College student and Prop Michaella Roberts, who provided students with some top tips throughout the session.

The girls were taken through a high-quality coaching session, looking at a variety of attack games and some contact work followed by a Q&A with the players around being a professional player and the different pathways to further their rugby after college.

The players answered insightful questions from the students, including what a typical day in the life was for them, what their nutrition plan looked like, how they stayed motivated in the gym and even answered questions on their journey to becoming part of the Exeter Chiefs women's team.

Students loved every minute of the session and were in awe of the professionals to aspire to.

You can find out more about the fantastic range of sport academies available at Callywith College here.