Hundreds flock to Callywith Open Day
On Saturday 13 November, hundreds of prospective students and their families flocked to Callywith College's Open Day for the first time in almost 2 years to discover more about the Ofsted Outstanding college and apply for 2022.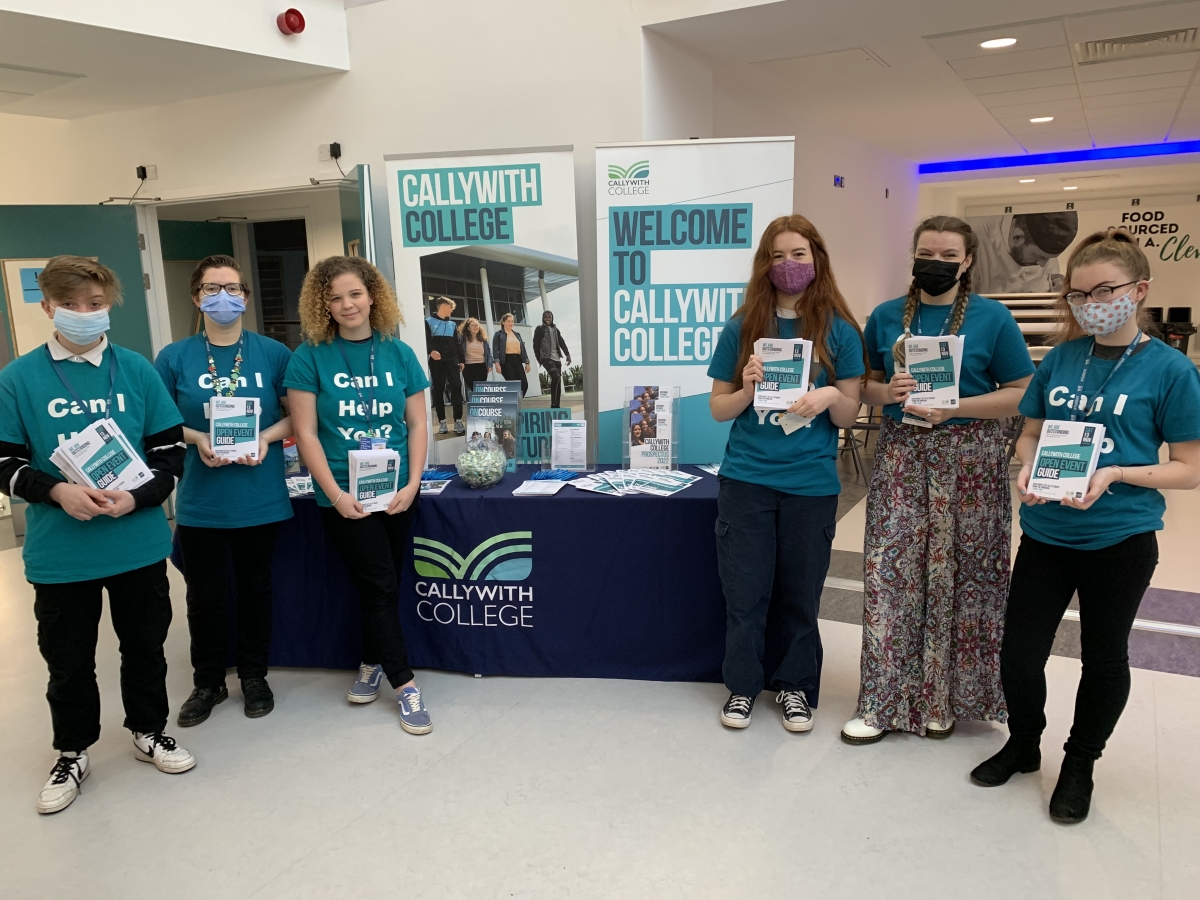 Future students were given the opportunity to explore the state-of-the-art campus, meet the teaching staff and get first-hand experience of what learning and life is like from current students.
The Open Day was a resounding success for the College, with a high number of applications received on the day from students eager to join in September 2022, taking the total applications received to over 400 in just two weeks since the College opened applications.
Principal Jon Grey is delighted to have been able to welcome future students to the College: "Prospective students are making important decisions about their futures. Our aim is always to showcase what an Outstanding college we have and encourage students to apply, join us and thrive. The results our students achieve are exceptional and the way they describe their college is testament to the exceptional teaching and support they receive."

Assistant Principal Allyn Jefferies added: "In association with Truro and Penwith College, Callywith College has established itself as one of the best providers of post-16 education nationally. The results achieved by its students rank it as one of the very best providers of both A Level and Vocational courses in Cornwall. When you combine truly outstanding teaching with the highest level of student support, it makes for a brilliant learning environment. I would encourage all students with access to the College to discover exactly why Callywith College should be part of their futures."

As well as informative talks from the Principal, visitors also enjoyed a variety of interactive activities and demonstrations, including printmaking workshops in the art department and experiments in the science department. The College's transport partner, GoCornwall, were also on-site to discuss the extensive, bespoke transport network that provides students with easy access to outstanding education from all over Cornwall and South Devon.

Classrooms were full of displays of student work, each with course lecturers ready to answer any questions visitors might have about the College and its opportunities.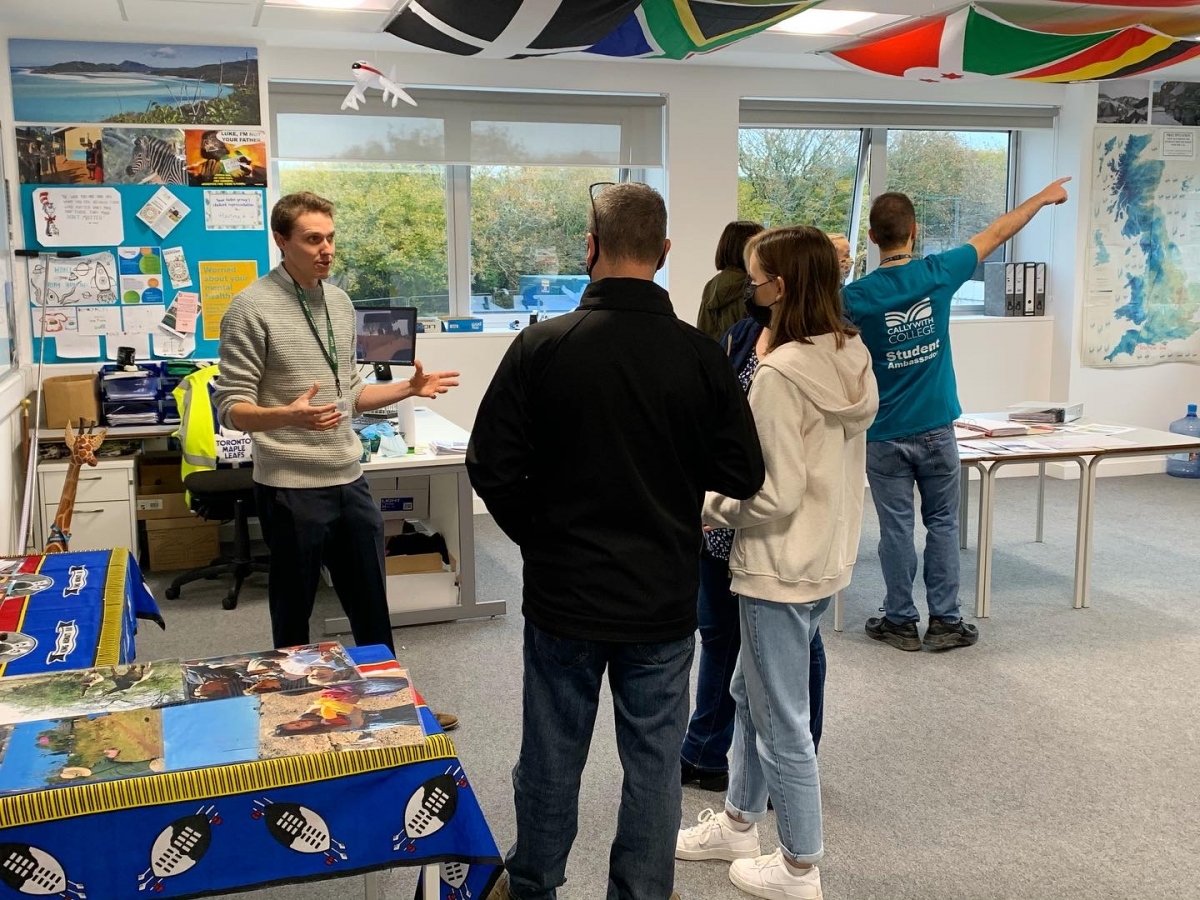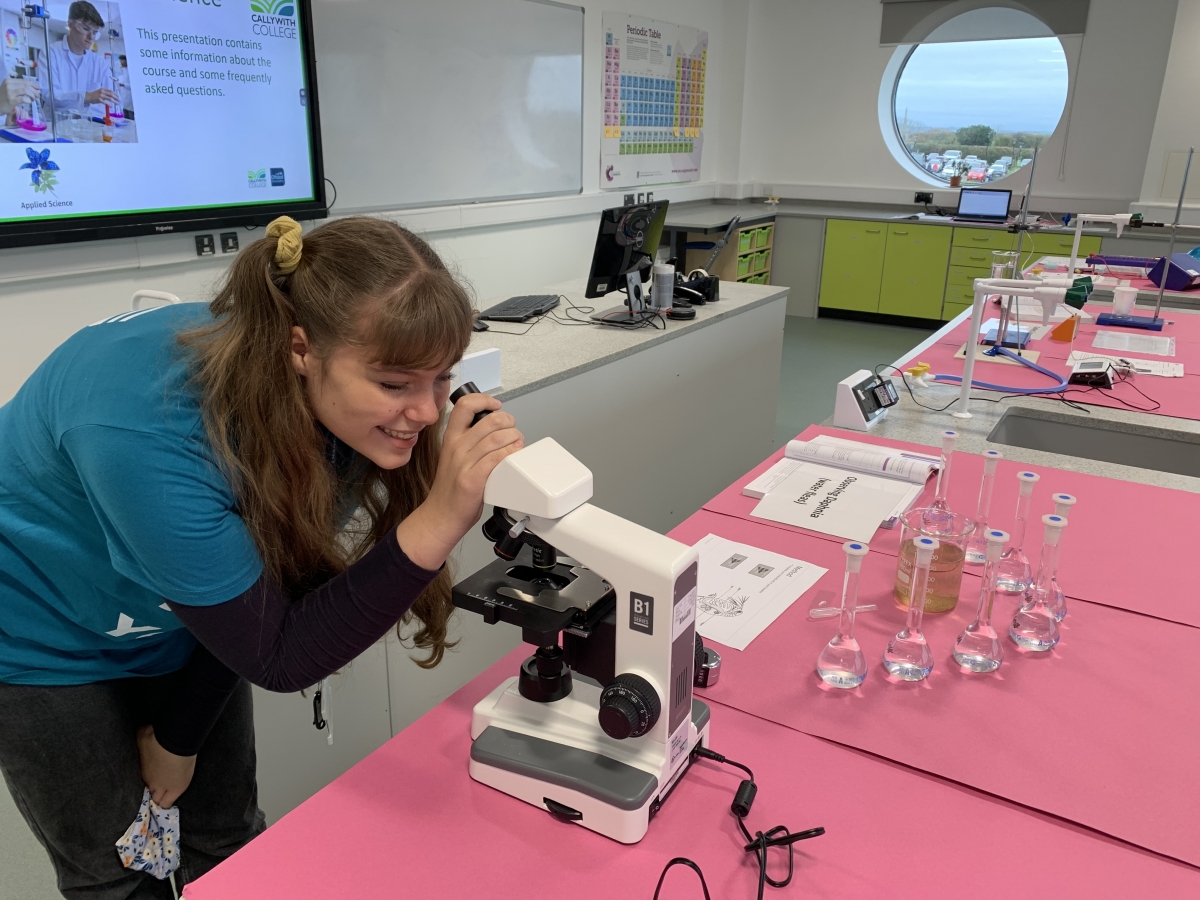 The College's Student Services team were also available to talk to students feeling nervous about starting college, about any worries or concerns they have, as well as providing information on the support available during their time at College including mental health and wellbeing, careers and financial support. Visitors even had the opportunity to meet the College's therapy dog Macy.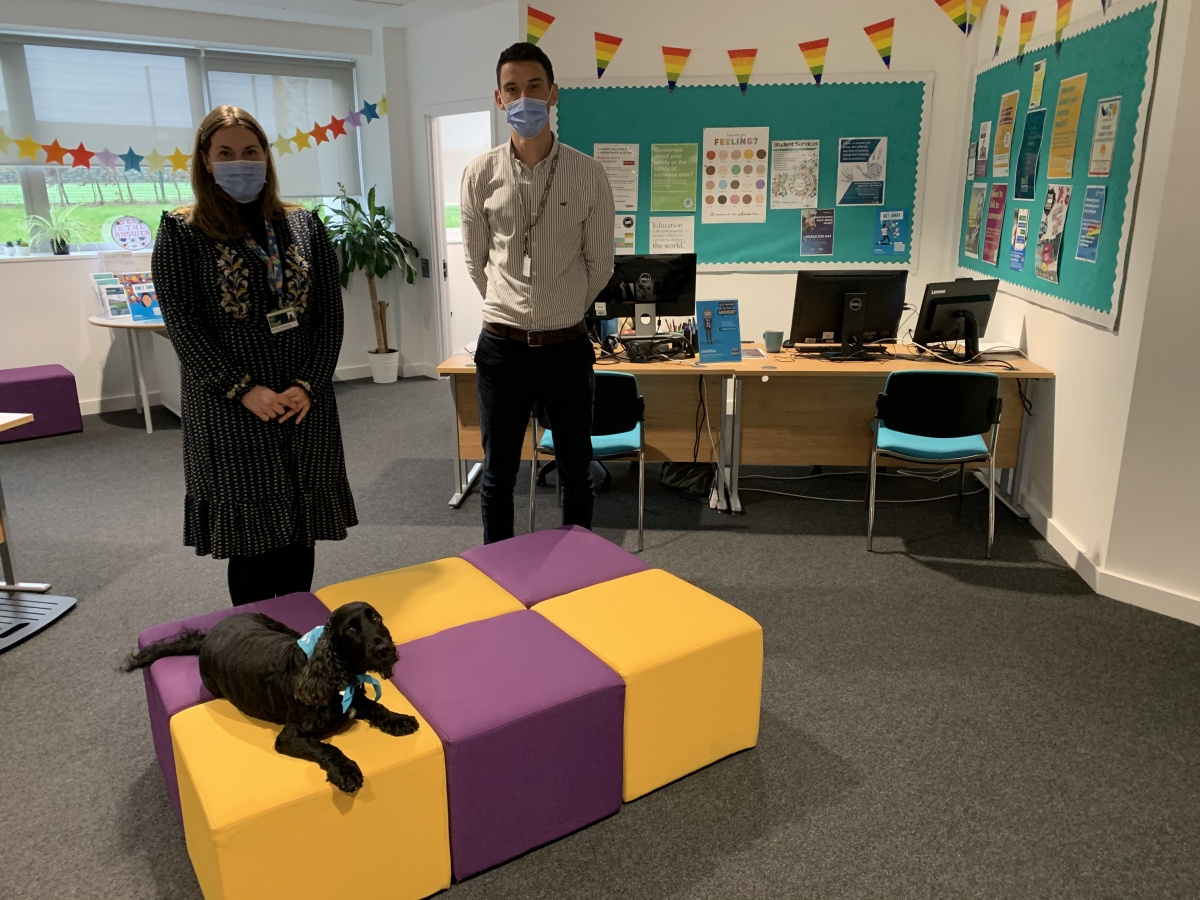 Prospective student, Max Champness, who currently attends Liskeard School and applied for A Levels in Maths, Further Maths, Physics and Chemistry on the day, attended the event with parents Claire and Alex to get a feel for what college life would be like. Max said: "I think it's really good coming to the College Open Day because it helps you decide which courses you'd prefer to do at A Level. The staff were all really friendly and treat you more like people rather than students.

"It's amazing how it's such a step-up from secondary school. I'm looking forward to being treated more like an adult at college and being more independent."

Max's mother, Claire, who also attended the event, had nothing but praise for the College's staff, saying: "The teachers are all really enthusiastic about their subjects and they look like they are still excited about it all. The students were also really good to talk to because they give you the real news, they're not hiding anything, they give you the nitty gritty."

Max's father, Alex added: "It's an amazing campus, as soon as we saw the building we were like, yep. It's all so new and clean and lovely."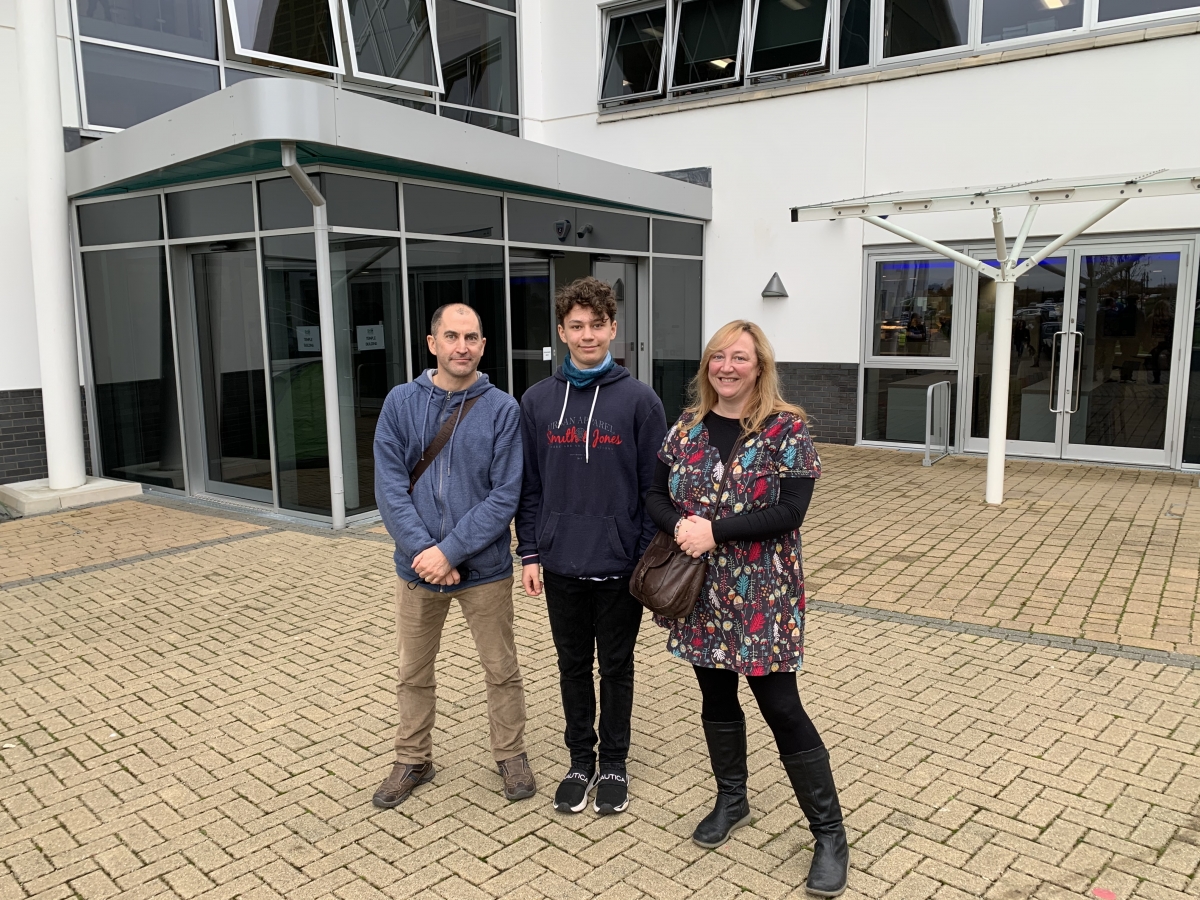 Callywith College's Open Day comes after two successful years that saw the College rated Outstanding in all categories by Ofsted in January 2020 and ranked as the top sixth-form college in England for overall student achievement.
Online applications are now open for September 2022 here and the College will hold its next Virtual Open Event on Thursday 20 January 2022, 5pm – 8pm.