International star delivers Drama workshop to Cornish students
International star, Anna Finkel, jetted into Cornwall to deliver an intensive Drama workshop to Callywith College students this week.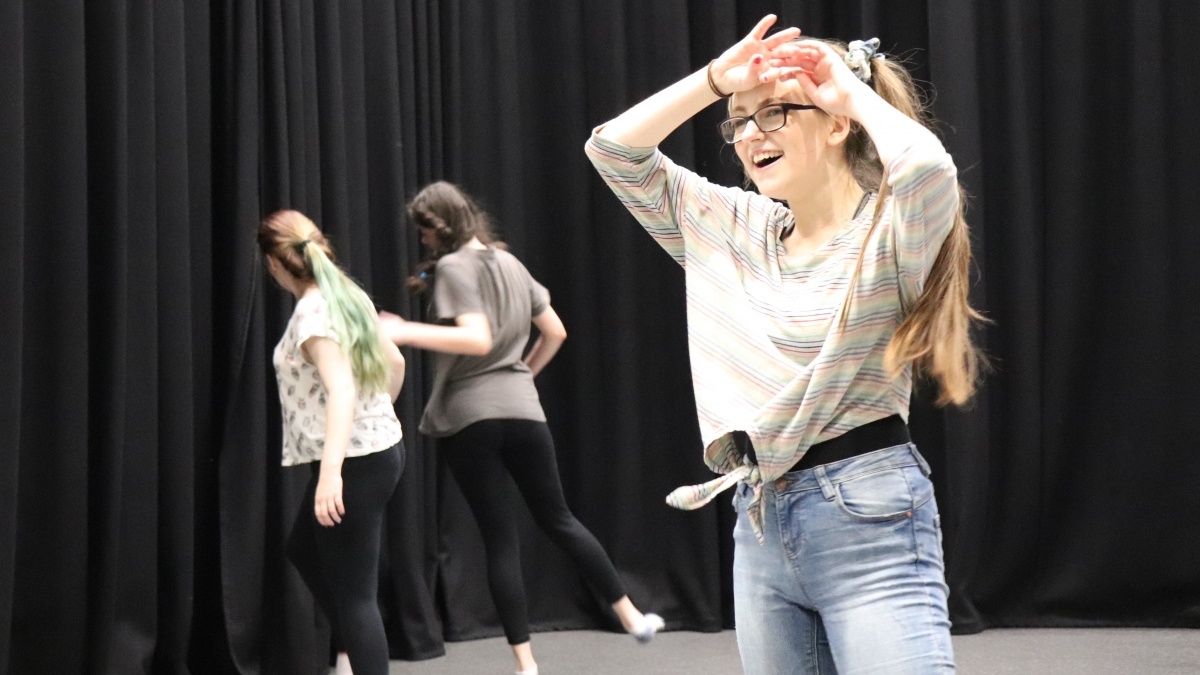 AS and A Level Drama students were overjoyed to share the day with Anna, who they watched last year in her performance in 'The Wedding'.
Anna Finkel was impressed with the Drama students, saying:
"It was such a joy to work with a group of inspiring young adults as they generously dug into the Gecko style with bold individuality".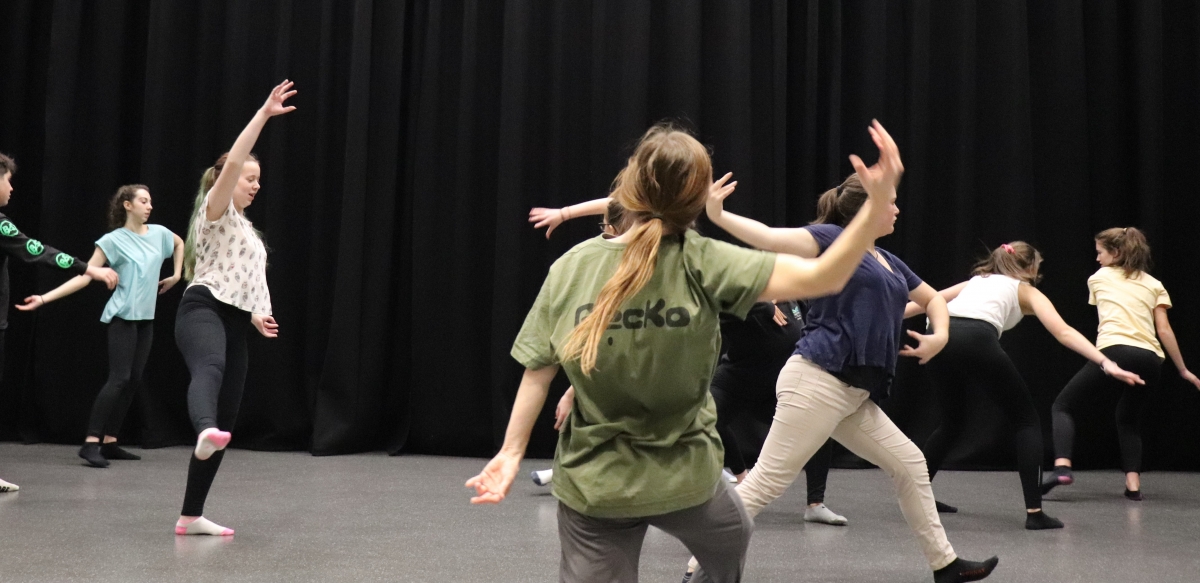 The workshop was delivered as part of internationally acclaimed physical theatre company, Gecko's, education and outreach work.
The students worked with movement and sound to create pieces of physical theatre. Anna Finkel is a trained dancer and was able to make movement accessible to all, using step by step moments to create an emotive piece of work for their devised theatre.
Drama Lecturer Clare Underwood spoke enthusiastically about the workshop, saying:
"Anna is a sensational workshop leader, her movement skills are world class and we learnt so much from her. The intensive all day session emerged students in the beautiful style of GECKO theatre and focused on elements of their exam pieces. We are so impressed with everyone's effort and creativity. A truly wonderful experience for students and staff alike."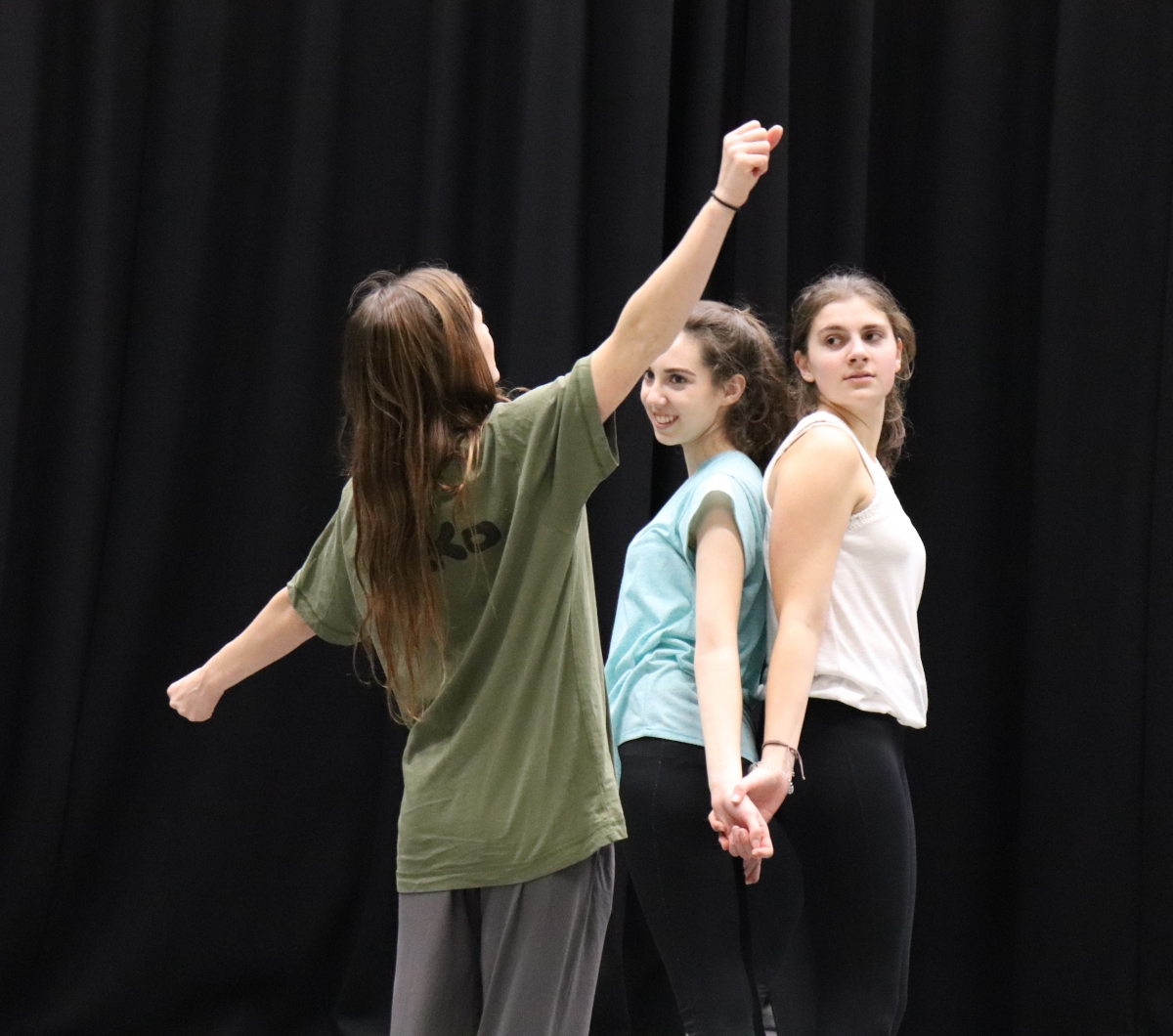 Principal Mark Wardle was delighted for the students, 'It is so important that we bring the curriculum to life for the students and that they get the opportunity to work with those at the top of their profession. It is truly inspiring and gives them the confidence to fulfil their potential by developing their skills and understanding of both their own practice and the professional world.'
The workshop supported students in preparation of their practical exams, which they must research and create their own pieces of theatre for.
Both Heidi and Chloe found the workshop helped build their confidence, with Heidi saying:
"The GECKO workshop made me feel more confident in my own skin. Anna is very inspiring, she's helped us so much".
Second year student Freathy was inspired by Anna, saying:
"The workshop has helped us create new movements that we can use in our exam pieces. The experience was inspirational."
If you're interested in studying Drama at Callywith College in 2019 you can find more information here.