Interview with Callywith College Assistant Principal Jon Grey
Jon Grey, one of Callywith College's newly appointed Assistant Principals talks about why Cornwall needs Callywith College and his new role.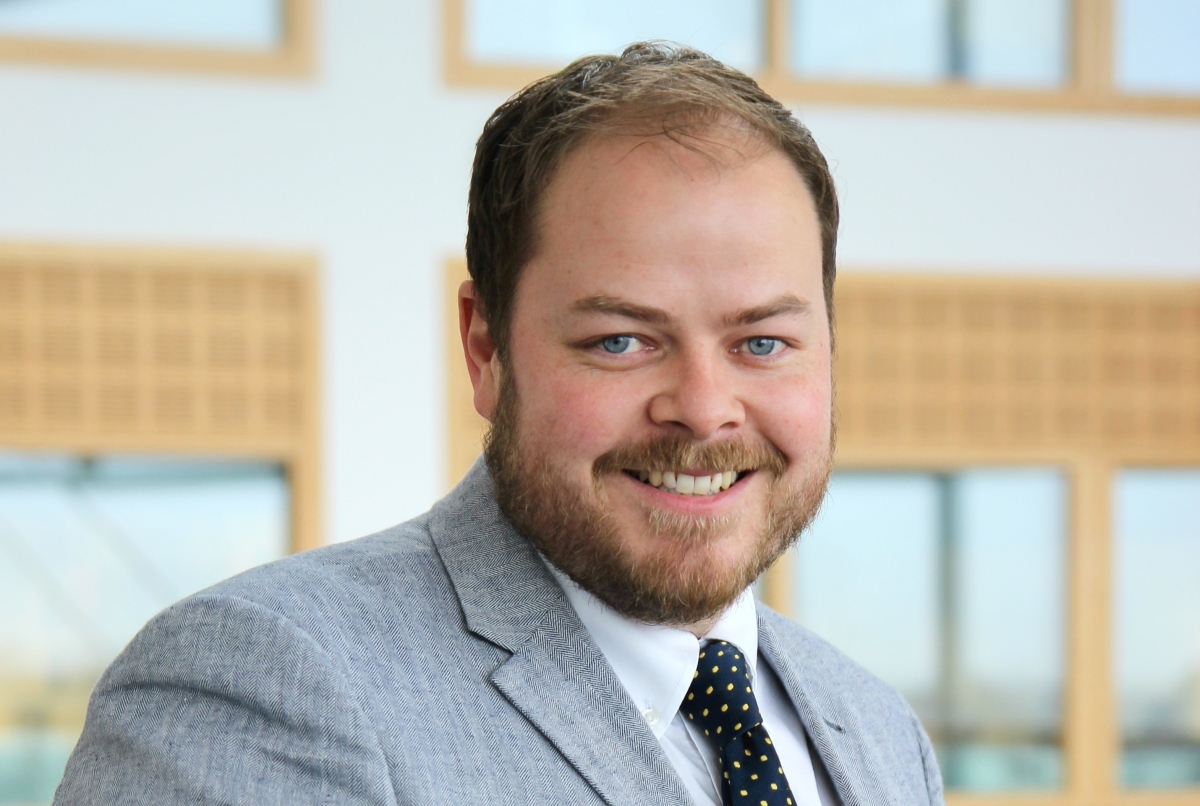 Jon Grey, one of two new Assistant Principals to join the Callywith College Senior Mangement Team talks about why he thinks Cornwall needs Callywith College, what his new role will involve and what he is looking forward to about working for the brand-new Callywith College opening in Bodmin in September 2017.
What is your background in education?
I grew up in Cornwall and attended school and college in St. Austell before completing a degree in Medical Science and a PhD in Neuropharmacology. Having enjoyed teaching undergraduates during my PhD I completed a PGCE before returning to Cornwall. During my 8 years at Truro College I have taught Biology across A-level, IB and Extended Diploma courses, set up the Medics' Academy in 2011 and have been Programme Team Leader for Science since 2014.
What inspired you to pursue a career in education?
Both of my parents worked in education in Cornwall, but I never thought I wanted to be a teacher. However, during my PhD I got the opportunity to teach undergraduates and found that I loved sharing my passion for Human Biology and really enjoyed being in the classroom. Teaching at schools with sixth forms in Birmingham confirmed that A-level lecturing was what I really wanted to do. Getting a job a Truro and Penwith College, one of the best FE colleges in the country, was a dream come true and I've loved every minute of my time there.
What will your new role involve?
As Assistant Principal for Teaching, Learning and Assessment, I will be responsible for ensuring that all students receive the highest quality of teaching. My main task will be to ensure that the subject specialists delivering our courses are given the best possible environment to help our students achieve outstanding results. I will also be responsible for establishing a selection of Sports, Academic and Medics' Academies to enrich student study programmes.
Why do you think Cornwall needs Callywith College?
Having grown up in east Cornwall, I know exactly what the current choice of post-16 education feels like. Unfortunately, the current range of post-16 choices mean that too many 16-19 year olds are forced to travel unacceptable distances to get an outstanding education. Opening Callywith College in the heart of Cornwall will give students in the east and north of the county a genuine alternative within acceptable commuting distance.
How does it feel to be part of the Callywith College team?
I'm really excited to be part of the team that are building Callywith College. Truro and Penwith College is an amazing place to study for students from all over Cornwall and beyond. The chance to bring that same high quality experience closer to students who currently spend up to 4 hours on a bus each day to access it is an incredible opportunity. Having interviewed many of the prospective students, I can't wait to get started.
What about working with Callywith College are you looking forward to the most?
It might sound strange, but for me, the best part of working with 16-19 year olds is watching them leave and progress to a top university, job or apprenticeship at the end of their course. Since setting up the Medics' Academy at Truro and Penwith College, I have supported well over 100 students gain places to study Medicine, Veterinary or Dentistry. It is a real privilege to help students fulfil their potential and Callywith College will allow more Cornish students to realise their dreams. I also can't wait to work in the brand new, world-class facilities!
What one thing about you might surprise people?
Whilst studying for my A-levels, I had a part-time job as a 5 Star Crew Member at McDonald's.
When you're not working, what is your favourite thing to do?
I love cooking, new tech, playing cricket and spending time at the beach with my wife and two young daughters.
What advice would you give students considering applying for Callywith College?
Apply to Callywith College, come and have an interview, see what is on offer and where you could be studying next year. Why wouldn't you want to be part of the first cohort to study at a fantastic new college with exceptional facilities and outstanding teachers?