Law Bar Mock Trial team make final round
Callywith's Law Bar Mock Trial team took part in the regional competition at Plymouth Combined Court.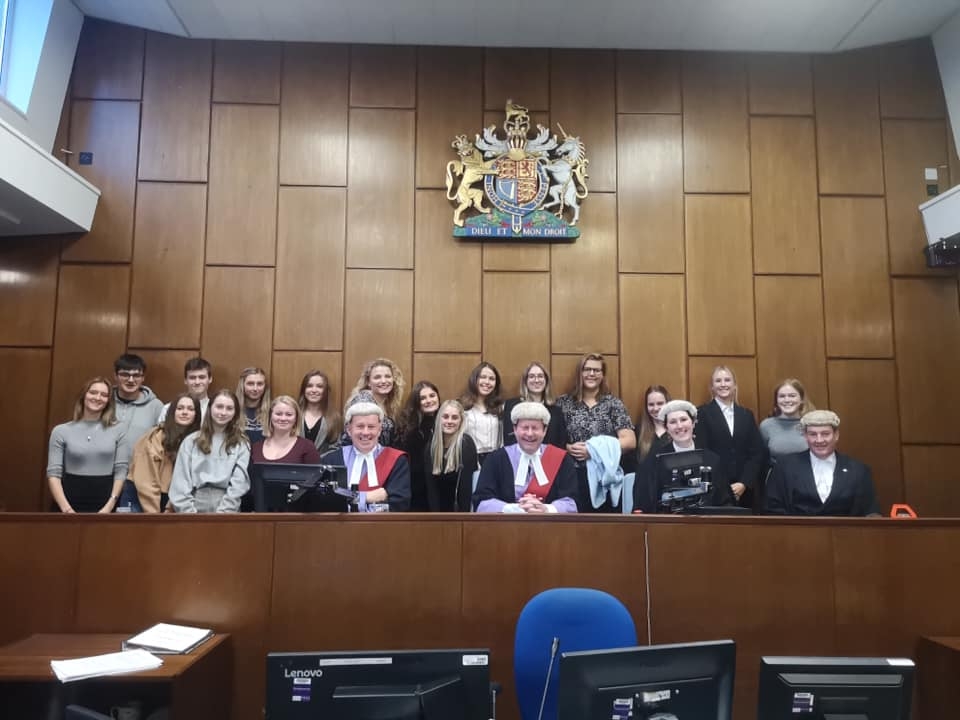 This was the College's first time entering and out of 8 teams from across the South West, Callywith made it all the way to the final round!
In the final head to head, the team of 15 A Level Law students missed out on attending the national final by the tiniest of margins.
The students had just 5 weeks to prepare, taking on roles of prosecution and defence barristers, witnesses, court clerk, usher, court artist and jurors. The judges adjudicating the competition praised Callywith students for their professional approach, confident delivery and superb preparation.
A Level Law student Ellie Wilson, who took on one of the prosecution barrister roles, said: "Bar Mock Trial gave me the opportunity to experience life in a real court, boost my confidence, further my knowledge on the subject as a whole and meet lots of new people! It showed me that this is what I want to do as a career, and I loved every second!"
Callywith Law lecturer Charlotte Andrews praised the students efforts: "We were delighted with the performances after the first three rounds and had a quiet confidence, but we were still gobsmacked when we made the final two! The students were absolutely incredible. They were professional, confident and delivered eloquent, sharp-witted points throughout. They should be very proud of themselves."
The opportunity has been a great way for students studying A Level Law who have an interest in a career in the legal profession to get an insight into roles in the court.
Students also had the chance to work with the talented Barrister Michael Baker from KBG Chambers who spent time helping students hone their skills in preparation for the competition.
Well done to all students involved!