Local College is helping students to stay healthy
Students and staff have been inspired at the inaugural 'Stay Healthy' Fair at Callywith College this week.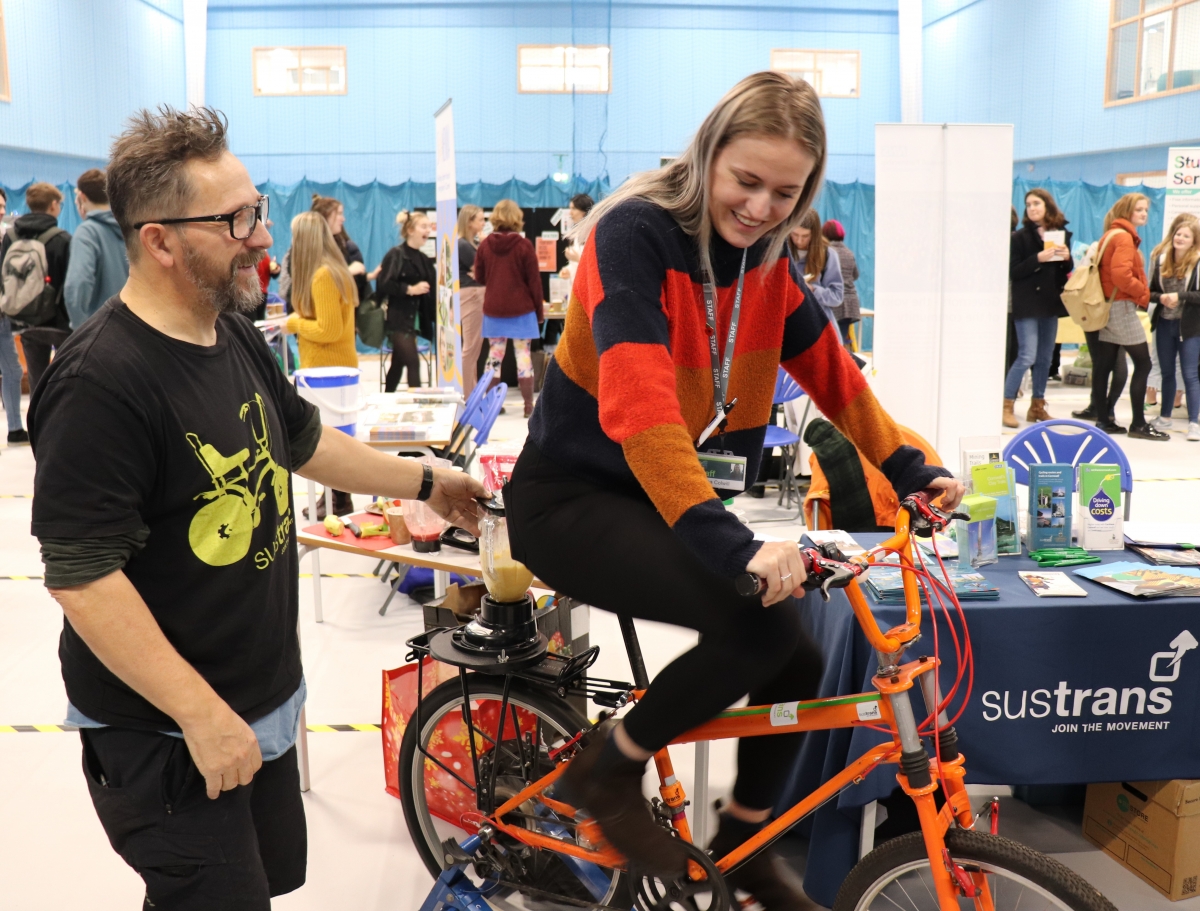 From therapy animals to free health checks, the health focused event offered information and expert advice on staying healthy in all areas of life.
Over 800 students and staff attended the event, which featured exhibitors with backgrounds in health and welfare, supporting young people with everything from sexual health, substance misuse and mental health through to relationships, physical activity and healthy eating.
Student Services Coordinator Jamie Crowle, who organised the fair, explained the importance of the day, saying:
"We are holding the fair to raise awareness amongst our students on how to keep safe and look after themselves and to promote ways in which they can be healthier in all aspects of their lives."
Students were impressed by all the fair had on offer and especially enjoyed Sustran's smoothie bike!
Staff member Jess pedalled for Health and Social Care student Amby Gallop, making her a tropical smoothie. Amby was happy with the smoothie, saying:
"I loved it, it was really tasty and fun to watch."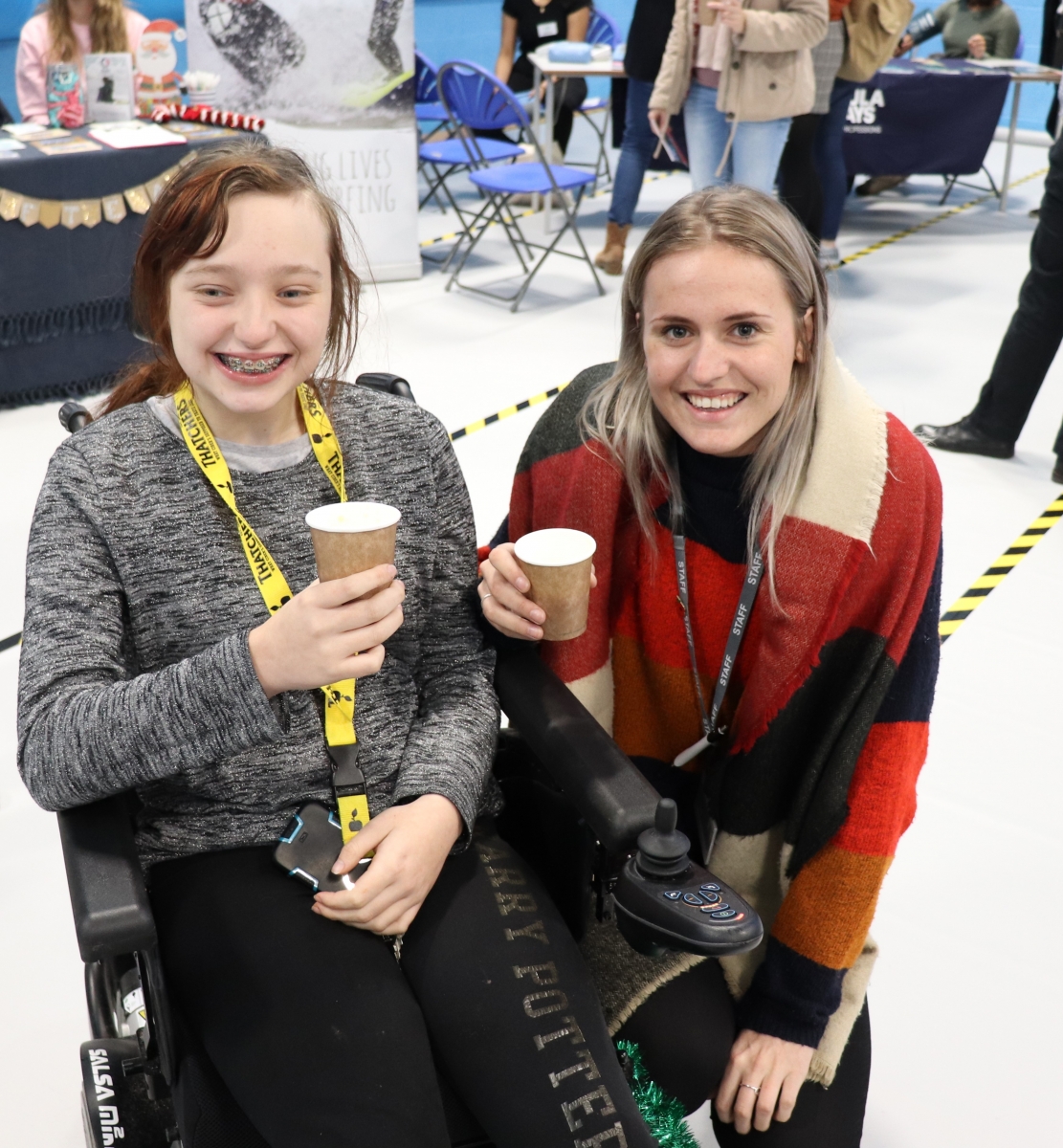 The exhibitors that attended were keen to praise the event, with Emma from C Card saying:
"It's been a great event. I've found the students to be really engaged and ready to ask questions and find out more information."
Beth and Svenya from surf therapy charity, Wave Project, thought the fair was brilliant, saying:
"It's the busiest event we've attended this year! We've had so many students and staff speaking to us and many of them have signed up to become volunteers with the Charity".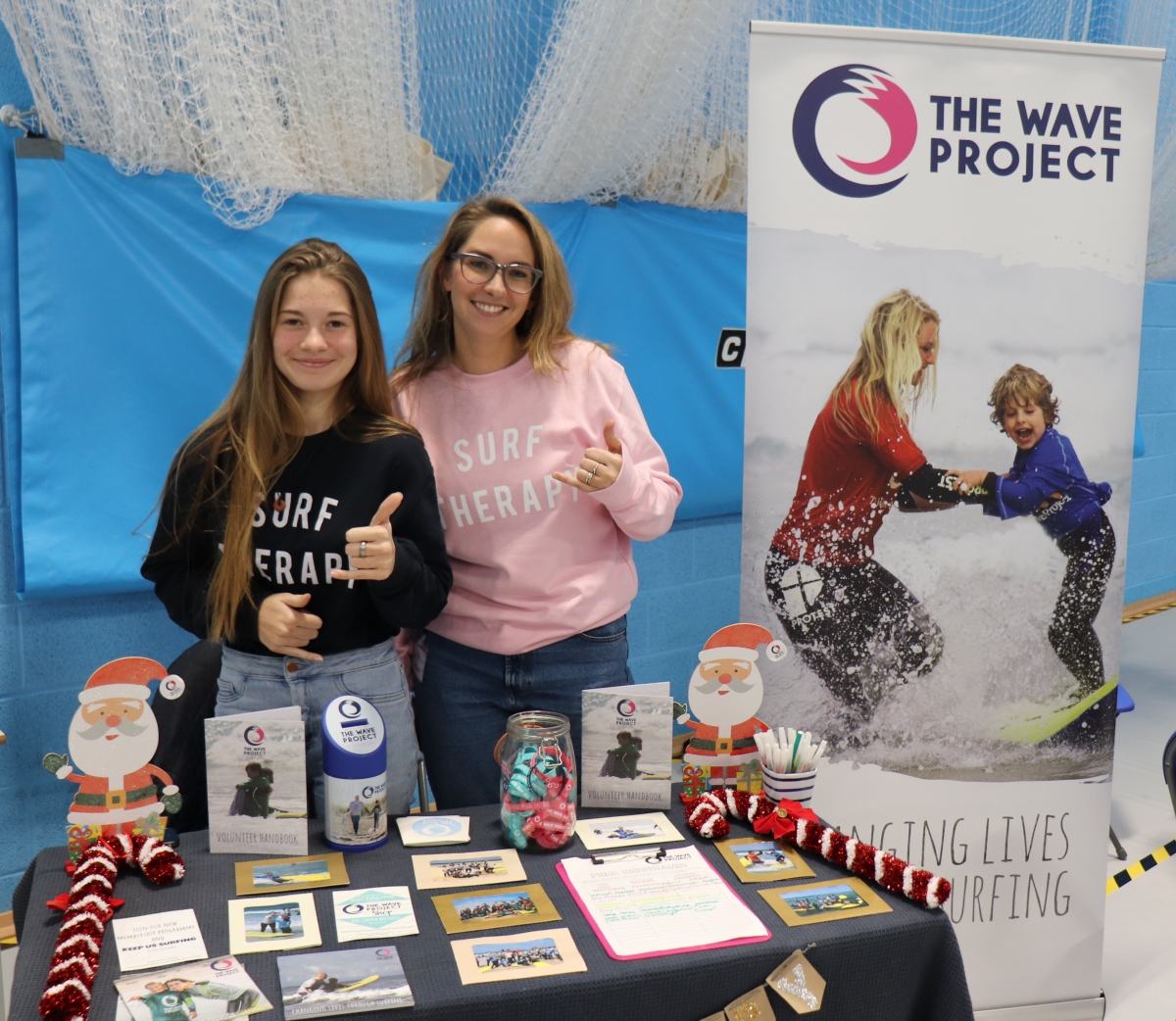 Principal Mark Wardle is thrilled with the success of the 'Stay Healthy' fair, saying:
'It is so important for our students that they have the opportunity to learn about how they can stay healthy and look after themselves. We want them to know not only who to ask but also the questions they should be asking! It's fantastic that so many expert exhibitors were here to work with the students and provide them with such a positive experience.'