Official handover of keys for Callywith College
The keys to the brand new Callywith College, opening in Bodmin in September, have officially been handed over, signalling the completion of the College's Temple and Fox buildings.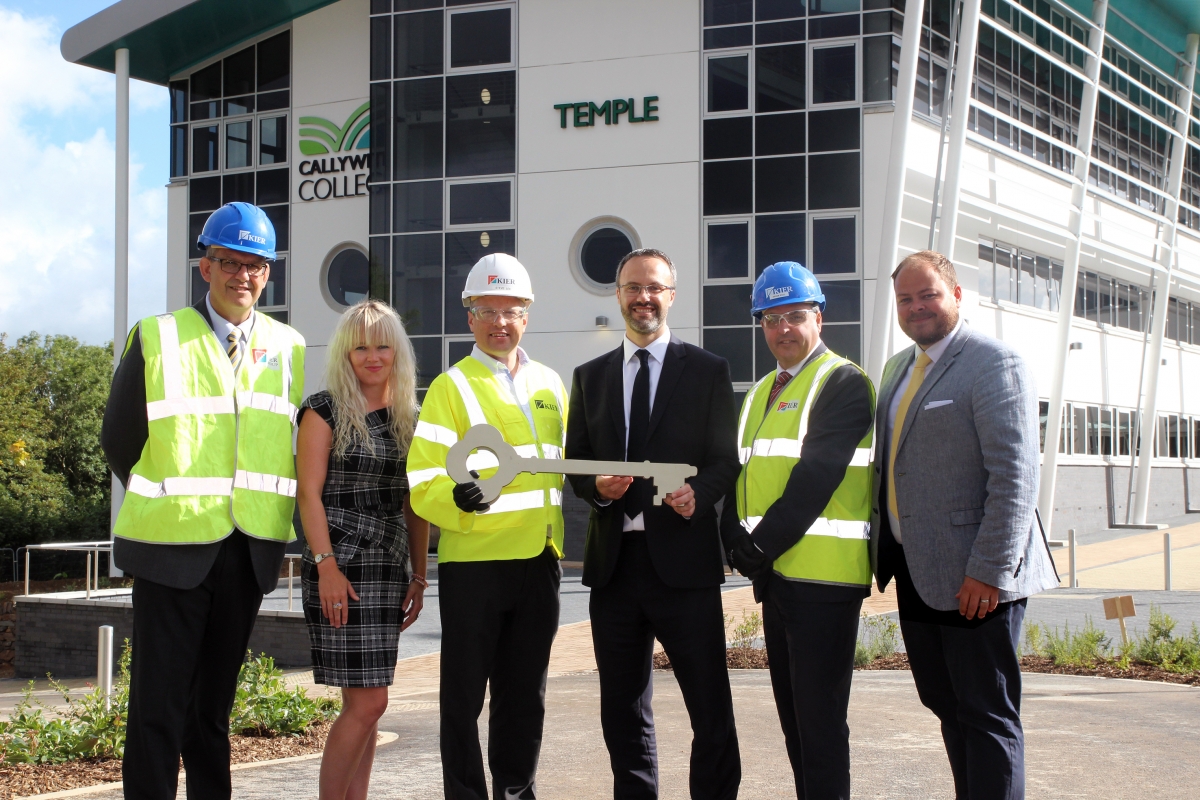 Callywith Principal Mark Wardle and Assistant Principals Jon Grey and Lucy Maggs were on hand to accept the keys from Kier Construction Operations Director Brian Rice, Pre-Construction Manager Chris Couch and Project Manager Steve Lee.
With doors now officially open and access given to Callywith College staff, finishing touches will be made to classrooms, learning spaces and common areas in time for the first intake of students in September.
Members of the public will be able to get a first look inside at the College's open event on August 19th from 10am-3pm as well as get a first opportunity to meet teaching staff, hear from the Principal and discover more about the College.
A delighted Callywith Principal Mark Wardle said: "We are delighted to celebrate the handover of the campus. The Temple and Fox buildings and state-of-the-art 3G sports pitch will provide our students with an exciting and vibrant learning environment. Kier Construction have done a fantastic job and we look forward to the completion of the Garrow sports building in October 2017."
Mr Wardle continued: "We can't wait to welcome visitors to the campus for our Grand Open Event on 19th August so that students, their families and the community can see for themselves how exciting it will be to be one of the very first students at Callywith College."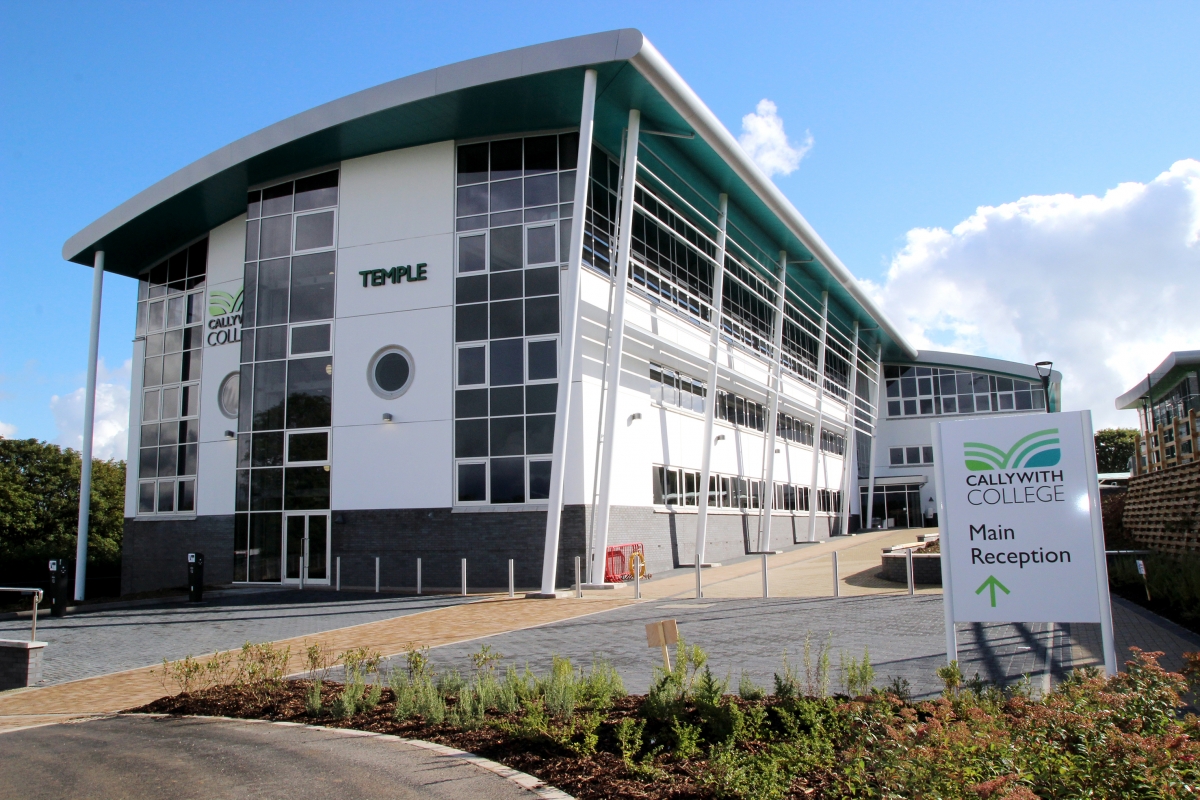 Over the past year, Kier Construction has been developing the exciting new development for 16-19 year olds living in North and East Cornwall.
Kier Construction Project Manager Steve Lee said: "We are delighted to deliver the new Callywith College campus, which is a landmark campus for Bodmin and for the whole of Cornwall. Today is a great opportunity for us to show the staff around the newly completed buildings and we look forward to showing the wider community around at the Grand Open Event."
Callywith College consists of three buildings, all named after local tors; the Temple building which includes science labs, IT suites, art studios, a learning centre, theatre and refectory, the Fox building which contains classrooms and changing rooms and the Garrow building; containing a sports hall, classrooms, refectory and two learning centres. Additional facilities include a 3G dual-use football and rugby pitch, parking and landscaped common areas.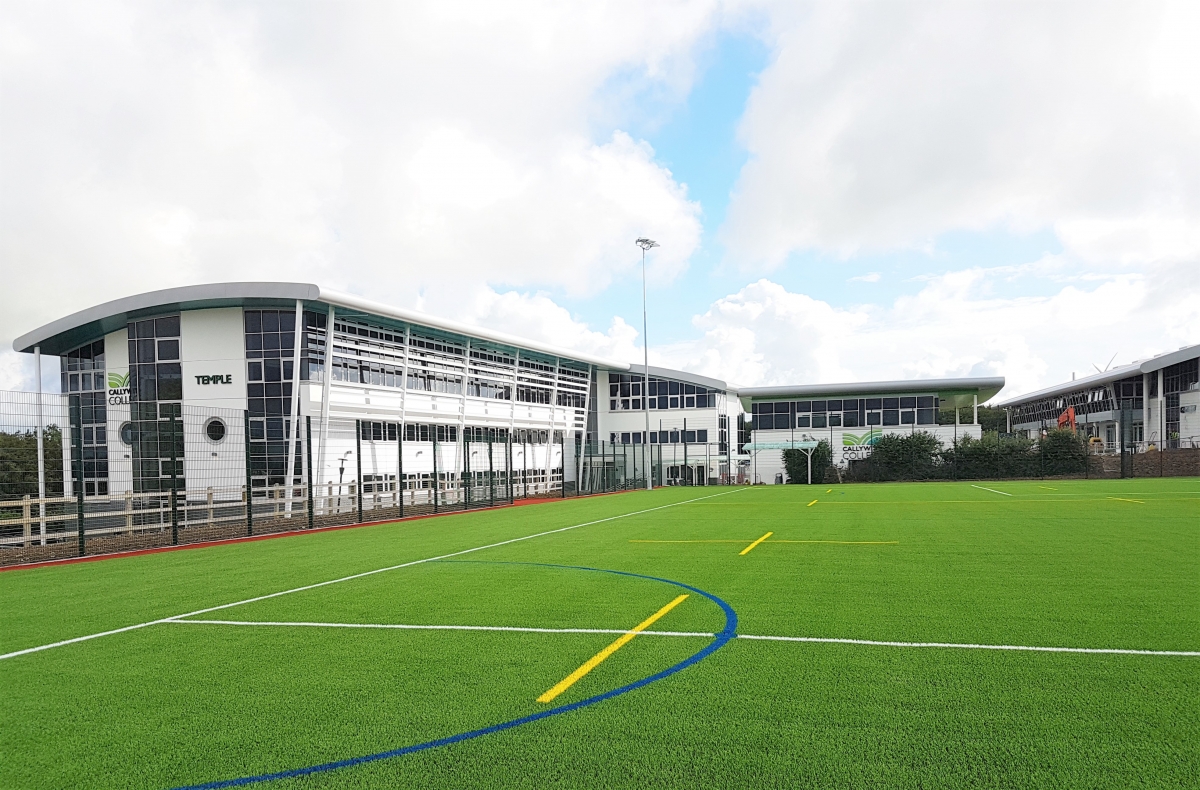 The College, opening in association with Ofsted Outstanding Truro and Penwith College, offers its students an unrivalled education and experience and an excellent standard of teaching in state-of-the-art facilities. In its first year, the College is offering 28 A Level choices, including Environmental Science and Psychology, and 16 Diploma options including Health and Social Care and Games, Animation and VFX Skills, to 660 students. A range of additional opportunities are also available including Academic, Medics', Football, Netball and Rugby Academies and Duke of Edinburgh.
Callywith College is still accepting applications and will open its doors for the first time for their Grand Open Event on the 19th August between 10am-3pm, providing prospective students and their families with the opportunity to meet the staff and tour the campus to experience its state-of-the-art facilities first-hand.
It's not too late to apply for courses starting this September. Find out more or apply here or alternatively, call 01208 224000 or email enquiry@callywith.ac.uk