Students search for big answers at 'Big Debate'
Callywith's very first Big Debate aimed to develop students' spiritual, moral, social, ethical and cultural awareness and understanding. A diverse panel of experts discussed and debate hot topics with students.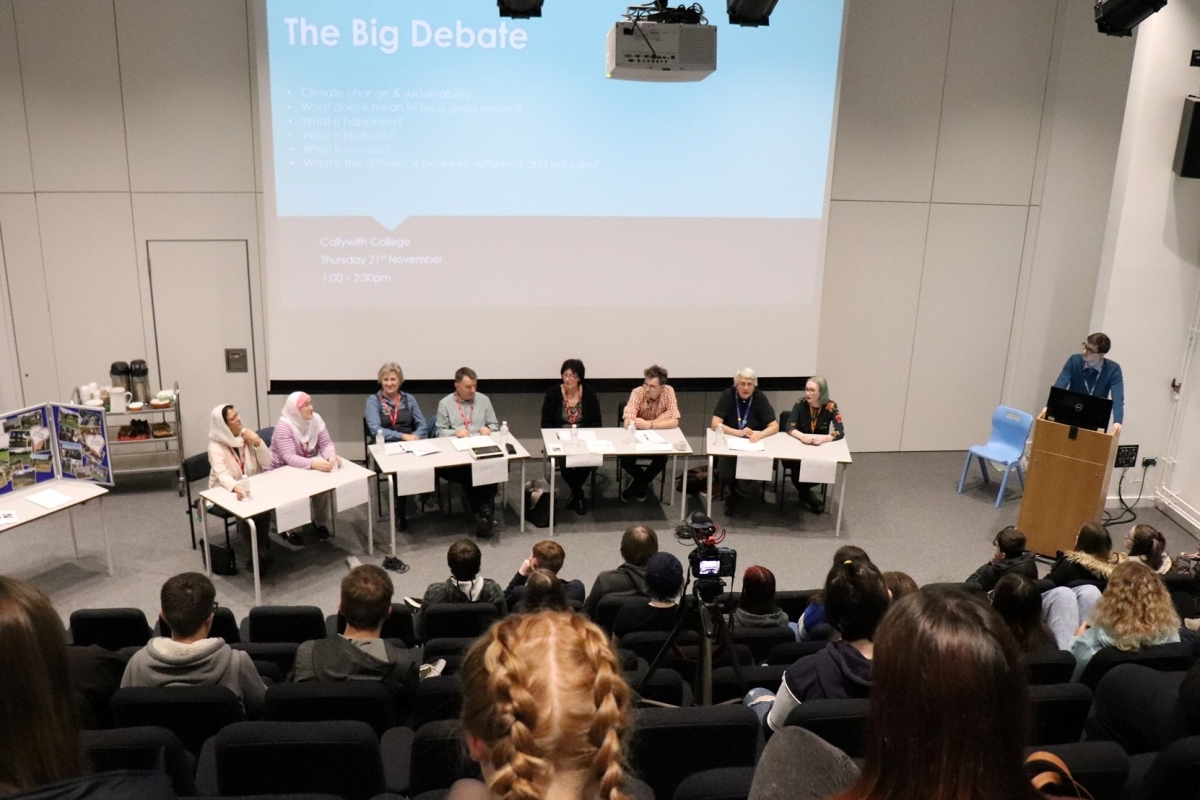 The 'Question Time' style debate aimed to develop students' spiritual, moral, social, ethical and cultural awareness and understanding. The College put together a diverse panel of experts with an understanding and background in a range of faiths, beliefs, philosophies and sociologies, who could discuss and debate hot topics confidently with young people.
Callywith students completed a survey prior to the debate, in which they voted on a range of topics to be included, as well as making their own suggestions. The topics were then shortlisted to the six most popular. These included: Climate Change & Sustainability. What does it mean to be a good person? What is happiness? What does it mean to be kind? What is success? What is the difference between selfishness and self-care?
The debate, facilitated by Politics and History Lecturer Jonny Goodhew, consisted of 8 panellists including: Jeremy Jacobson - the chairman of Kehillat Kernow (the Jewish Community in Cornwall) who also worked for the British Council for many years in different parts of the world, Qudsia Ward and Muna Ahmad - Muslim representatives from the Ahmadiyya Muslim Association, Philomena Clifford - Trustee of Cornwall Faith Forum and Baha'i Representative, Callywith Health and Social Care Lecturer Richard Macblain, Elly Sheard – Chaplaincy coordinator across Truro, Penwith and Callywith campuses and the new Callywith Chaplain Liz Lane and Callywith student Freya Greaves.
Topics were introduced by Jonny to various members of the panel to discuss, followed by opening it out to the student audience who had some brilliant follow up points and questions for the panel.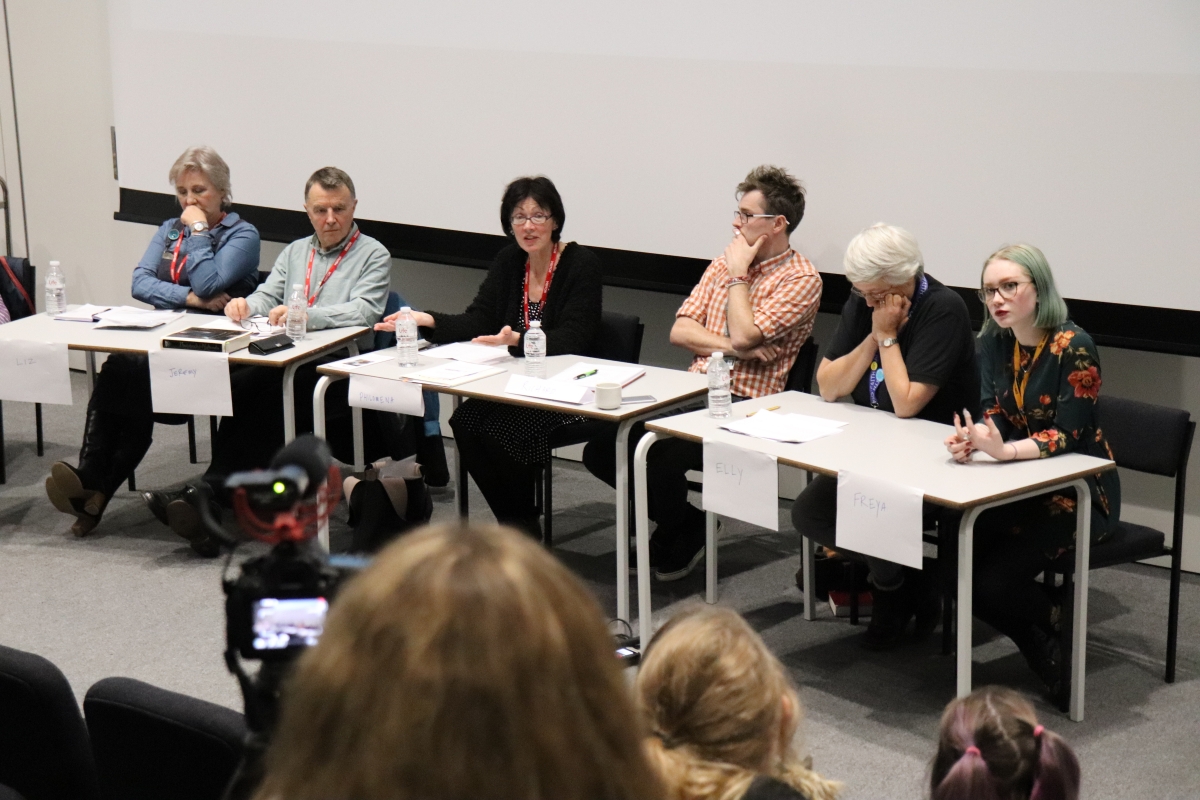 Callywith Politics and History Lecturer Jonny Goodhew said: "'The event was a great success. Our students asked some fantastic thought-provoking questions in relation to topical issues discussed by the panel."
Callywith student Freya Greaves, who was one of the panellists, said: "It was a very positive, constructive debate, it's nice to have such positivity in such a polarising time. I also think it's important to expose people of a college age, when they are starting to look around the world in a more critical way, to different perspectives and faith groups, especially in Cornwall where there is not such a high level of diversity. It was really good to look at such relevant topics of debate in more detail, to hear others points of view and to get more people actively engaged with them."
The debate also tied in with the re-launch of the Callywith Chaplaincy and listening service which provides a welcoming and non-judgemental space for people from all faiths and backgrounds, as well as providing a safe place in which students can explore their thoughts, feelings, values and beliefs. Our College Chaplain Liz Lane, also forms part of the Time2Talk service and provides a valuable listening ear for staff and students affected by bereavement and loss and is on site once a week, based primarily in the Student Services Quiet Room.
Due to the success of the debate, we are planning to make this a regular event so any topics that are not covered will be included in the future. Thank you to all of our panellists and students involved for making our first 'Big Debate' such a success!
Keep up-to-date with the latest news from the College and receive tips and advice and dates for you diary by signing up to our newsletter HERE, or by following us on FACEBOOK, INSTAGRAM or TWITTER.