Students and staff say #HelloYellow for World Mental Health Day
Students and staff have been raising awareness for World Mental Health Day by wearing yellow for YoungMinds' #HelloYellow campaign to show others that they are not alone when struggling with their mental health.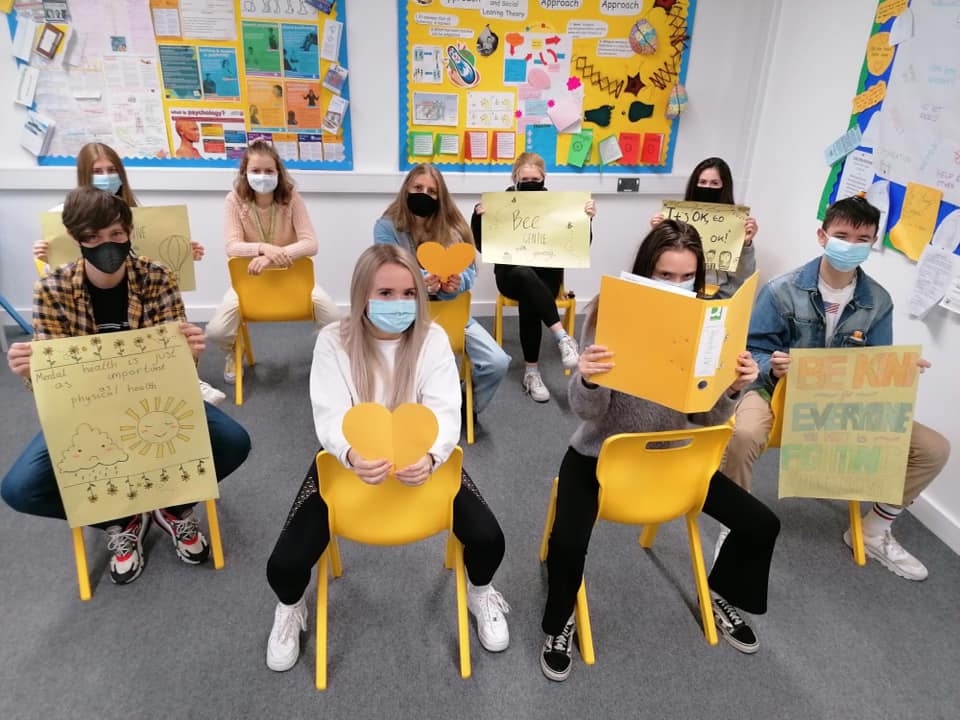 During tutor time for World Mental Health Day, the students have been taking part in mental health related activities including completing a 'Something I Wish My Teacher Knew' online form providing an opportunity for them to inform their teachers confidentially about anything they want, including things that make them happy, they are proud of, are worried about or struggling with, and anything else they want their teacher to know.

This year's #HelloYellow campaign theme is 'hope' and students have been sharing their messages of hope with each other on a fantastic display created by Children's Play, Learning & Development Diploma students, showing that together, we can all be hopeful about the future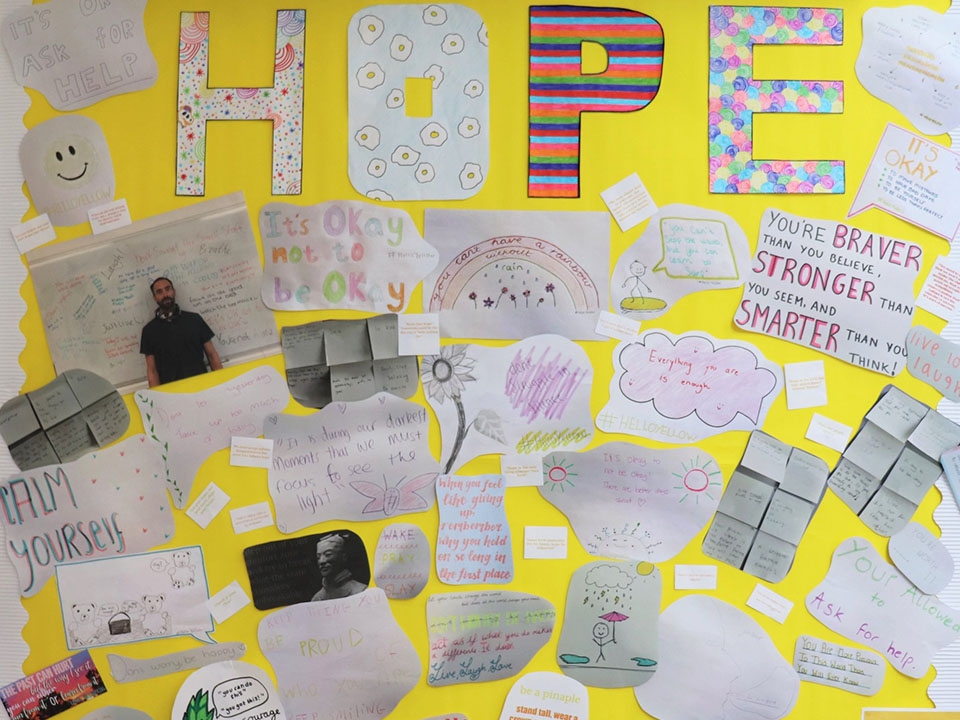 We would like to remind our students that we really do value every single one of you and want nothing more than for you to be happy and successful in all aspects of your lives. We are here not only to get you through your qualifications, but to help you overcome any personal issues you may be experiencing as a young person.

You can talk to anyone at Callywith about you Mental Health, at any time. Student Services are also available to talk to about any issues you are experiencing by emailing studentservices@callywith.ac.uk or calling
01208 224460.

Thank you to all those that took part for #HellowYellow and donated to Young Minds.