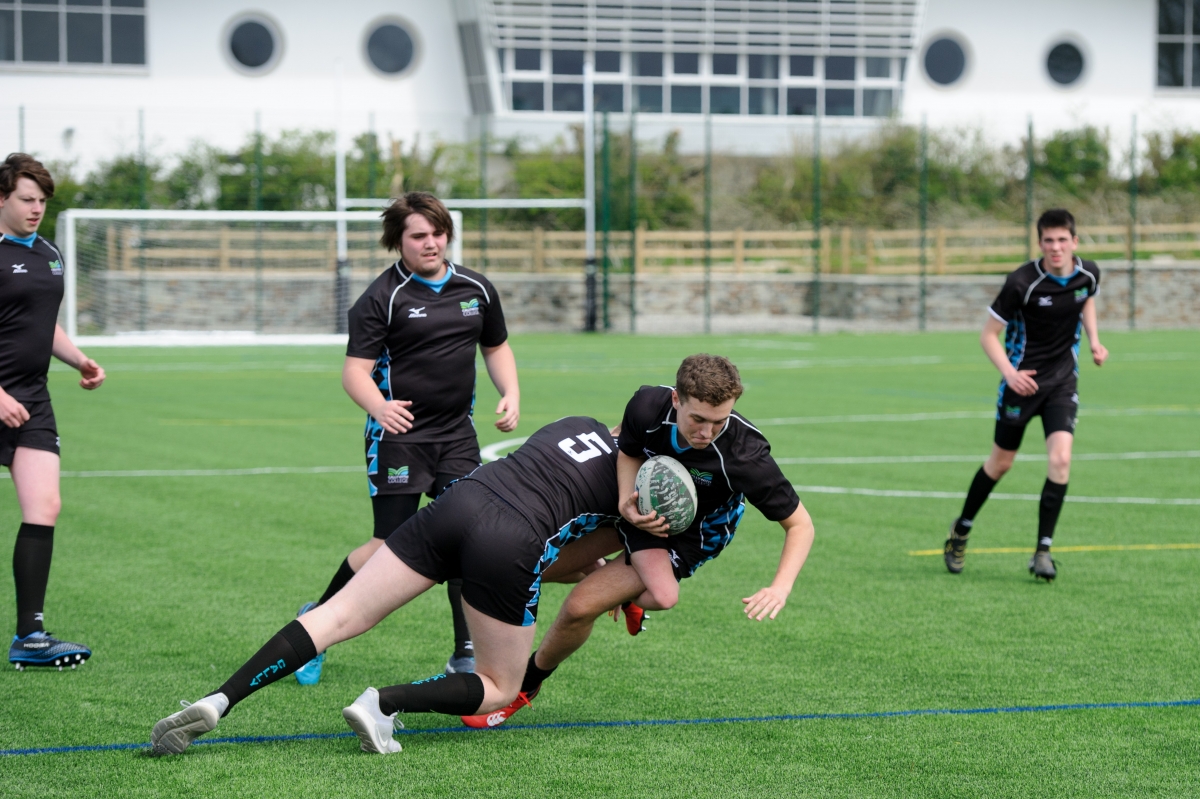 Welcome to Sport!
We'd love to be meeting you in person, but hope that you can get a real sense of what studying in our department is like by traveling around our virtual 3D tours, watching the Subject Spotlight videos and dropping in to our online chat rooms below to ask us any questions you may have. We really look forward to welcoming you.
Tour Virtual Campus

Watch Subject Spotlight Videos

Chat Live

PLEASE NOTE: Our online chat rooms will only be available during our Virtual Open Events.
Why choose Sport?
By studying Sport, you will have the opportunity to participate and compete in a wide range of physical activities at Callywith College.

Whether you choose to study A Level PE alongside other subjects, specialise in Level 2 or Level 3 Sport, or join our Football, Netball or Rugby Academies or Health, Wellbeing and Sport Programme, you will have access to a wealth of state-of-the-art facilities including a purpose-built sports hall, fitness suite and external Astroturf 3G pitch.

Our Sport courses will particularly suit you if you enjoy learning in a practical environment, but will also stretch you academically.

You will have the opportunity to take part in a range of additional activities to develop your transferrable skills and knowledge, including leadership events, officiating at primary school festivals, visits to local businesses and universities, and coaching awards.
Visit our Sport department in Garrow building to discover where you'll be learning.
Sports department (Sports hall, gym and classrooms)

Astroturf 3G Pitch
To visit an online chat room, click on the 'visit room' button next to the list of courses below.

When you enter an online chat room, please let the team know what course you are interested in and someone will reply as soon as possible.

Using a mobile or tablet device?
To access the live online chat from a mobile or a tablet device, you will need to have installed and opened the free Microsoft Teams App from your phone's App store before entering a chat room. Alternatively, you can access the room from a desktop computer by choosing the 'watch on web instead' option when the new browser window opens.

PLEASE NOTE: Our online chat rooms will only be available during our Virtual Open Events.

Sport

A Level Physical Education

L2 Sport Progression

L3 Sport Diploma

Sport Academies

Visit Room
Our Subject Spotlights introduce you to our wonderful lecturers who have created these videos to show the wide range of courses you can study at Callywith, what you can expect to learn and to give you an idea of what life as a student at our Outstanding college is like.
A Level PE / Level 2 & Level 3 Sport



Sport Academies (Football, Netball, Rugby)

Whether you join our Football, Netball or Rugby Academies, our Sport academies encourage development and excellence, can offer additional breadth to your studies and provide the fantastic opportunity to train and play competitive sport within your College day.

Sport Academies


Health, Wellbeing & Sport Programme (HWS)

The national award-winning HWS programme is for any of our students and staff who would like to take part in regular participation of physical activity. The menu of opportunities is fully inclusive and diverse to encourage all students to access the activities.

Health, Wellbeing & Sport


Jobs in this sector
Take a look at progression opportunities including higher education study options, careers and labour market information for courses in this sector below.
Jobs in Sport