Netball Academy
The Netball Academy caters for a range of abilities, providing the opportunity to play fixtures and train in our sports hall and fitness suite.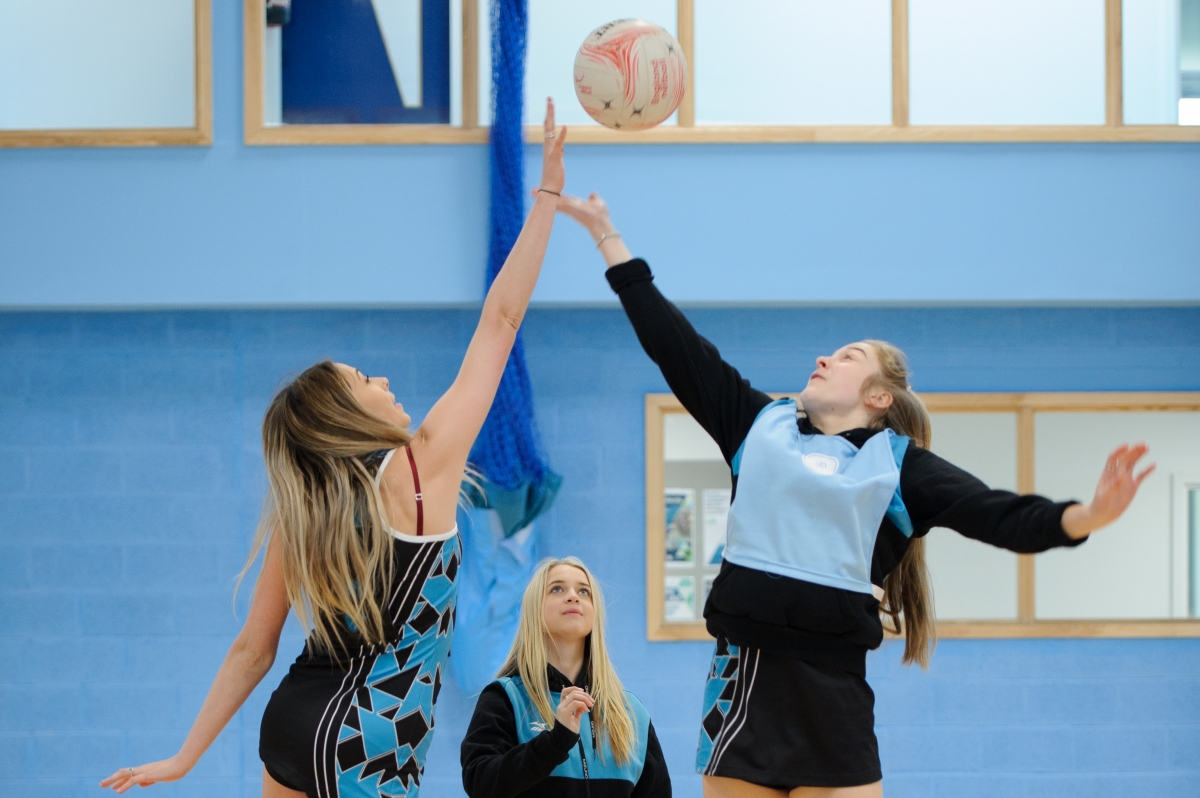 Players will have up to five hours a week of netball-related activities, which will include skills work, fitness sessions, match play training, post-match analysis and competitive matches on a Wednesday afternoon. The College expects to enter the first team into the Association of Colleges South West league and cup competitions, with the second and third team playing in the county participation leagues, cups and tournaments, as well as playing in friendly fixtures. There should be over 15 games per season depending on the level of team and success in the cups. Players will also be given the chance to develop leadership, coaching and officiating skills through additional qualifications and experience in local schools and clubs. There may also be the opportunity to play recreational netball through the HWS programme.
If you are joining one of the sports academies or Sport courses, please visit our online shop to order sports kit for September HERE.