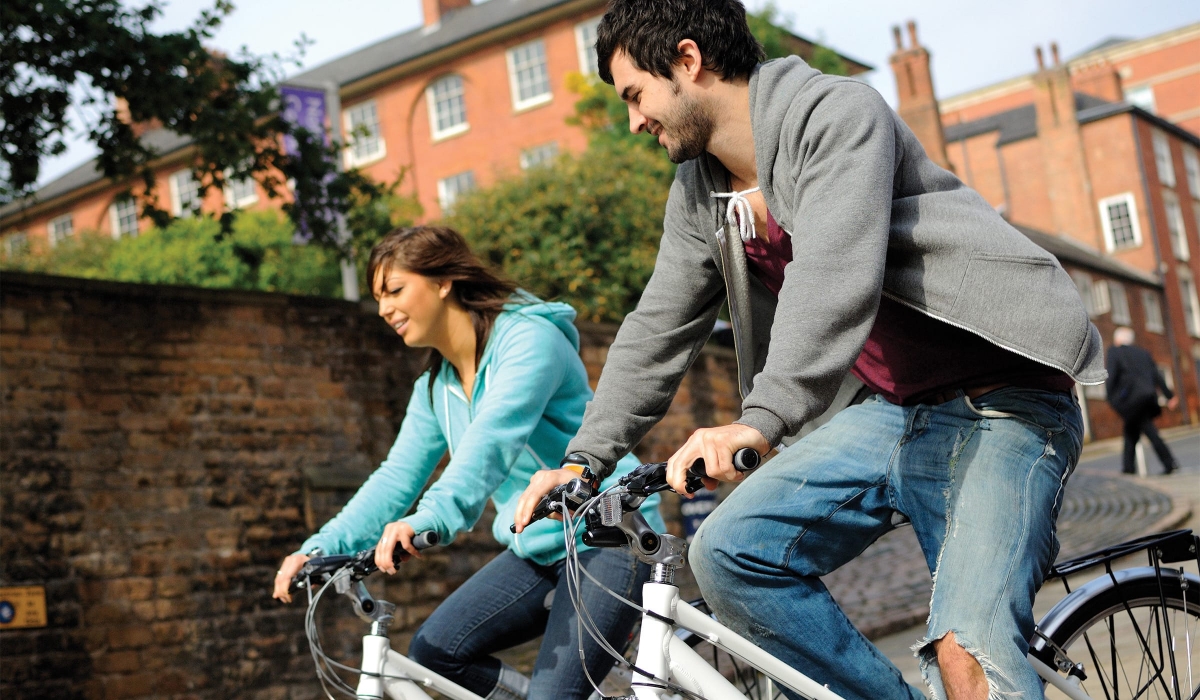 Walking & Cycling to College

Walking or cycling is a simple, environmentally friendly and free way to fit exercise into your day. The town centre is only a 10-15 minute walk or cycle away, so why not beat the traffic and give it a try? There is covered cycle storage at the campus and showers/ changing facilities are available. Dedicated traffic-free routes serving the town's colleges are marked on the Bodmin active travel map www.cornwall.gov.uk/activetravel. Other traffic-free connections to College include the Camel trail from Padstow, Wadebridge and St Breward. www.cornwall.gov.uk/cornishway
Buses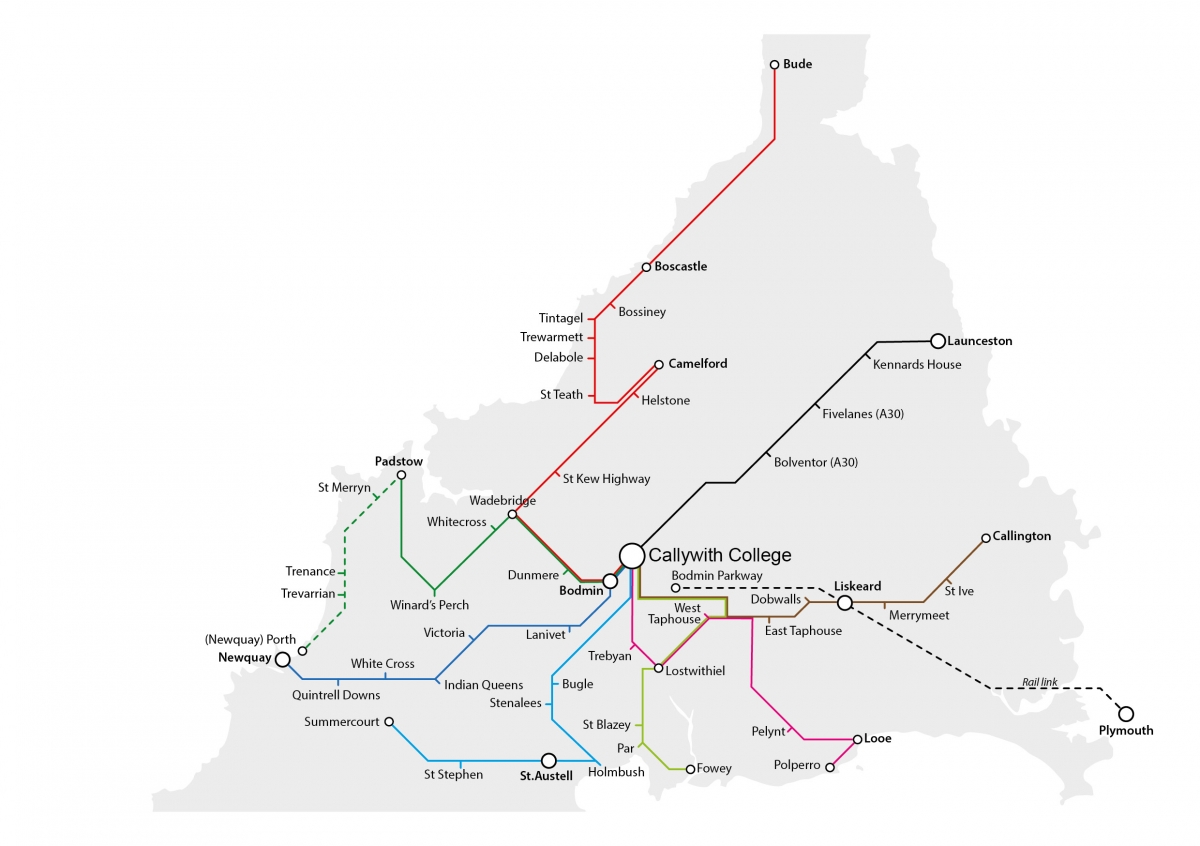 Callywith College will be served by public service buses from the town centre. Our proposed bus routes can be seen in the image above. In addition, there are a number of College buses that travel directly onto campus at the start and the end of the day serving routes from main towns in the east and centre of the county. Students may be entitled to a Cornwall Council or College bus pass, which also offers unlimited travel across the county. Subsidised travel is available to students from low income families.
Trains
Frequent trains serve Bodmin Parkway station with connecting buses to Bodmin. Alternatively, why not bring your bike on the train and use the cycle routes between the station and the College (approximately 25 minutes' ride)? You'll need to make a booking for your bike if it's a high-speed train, otherwise the carriage of bikes is at the operator's discretion.
Driving to College
Callywith College promotes the use of sustainable travel to get to your place of study. However, we recognise the fact that sometimes car travel is unavoidable. Carshare Cornwall provides a free service for passengers and drivers to link up and share car journeys. Click on the 'cost calculator' on www.carsharecornwall.com to work out how much myou could save. Students that wish to drive to College need to apply for a parking permit. These are issued on a case-by-case basis. Parking spaces mare prioritised to those with the greatest need and may be limited.