Allyn Jefferies - Assistant Principal
Allyn is the Assistant Principal for Teaching, Learning and Assessment, ensuring that all students receive the highest quality of teaching and that subject specialists delivering courses are given the best possible environment to help students achieve outstanding results.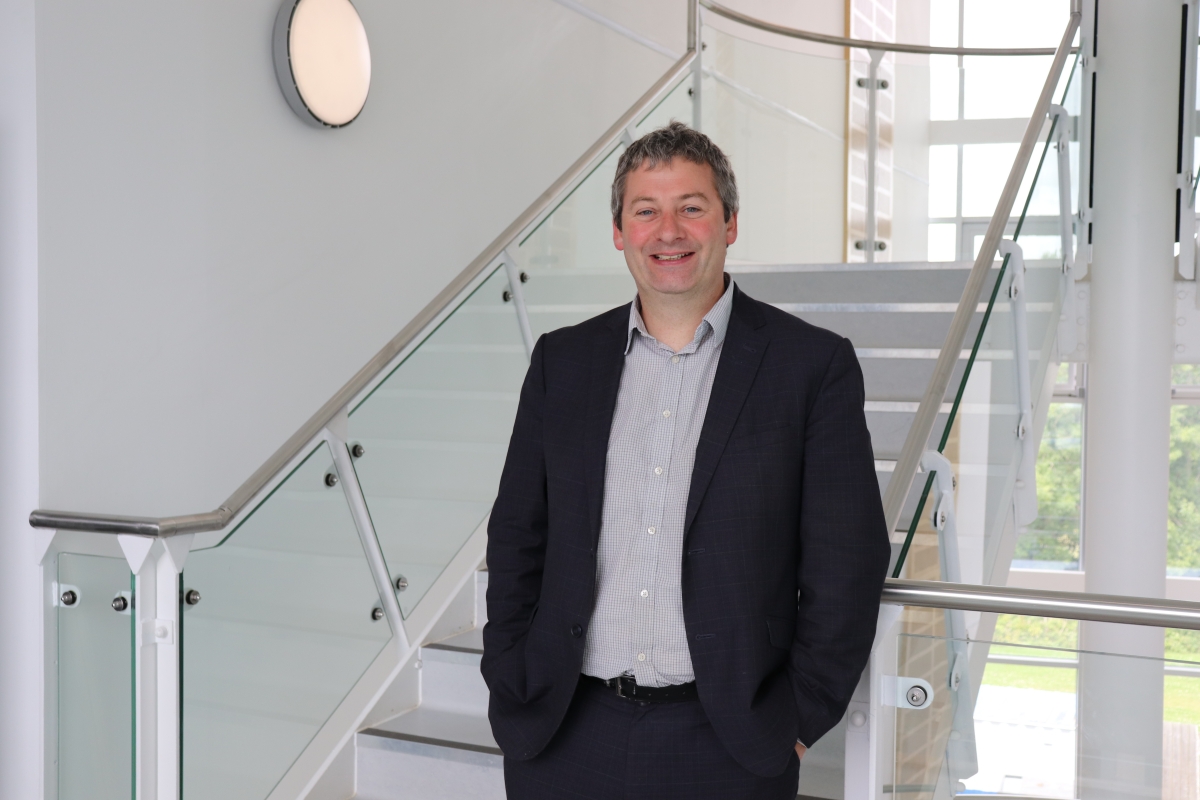 What is your background in education?

I began my teaching career at Truro College in 2001 as a lecturer in Computing. During my nineteen years at Truro College, I taught on IT and Computing across A-level, Extended Diploma and Foundation Degree courses. I set up the colleges Computing Academy and was the Deputy Team Leader and then the Programme Team Leader for the Maths, Computing and IT Department.

What inspired you to pursue a career in education?

Whilst studying at university, I developed at passion for scuba diving. I soon realised that one of the things I enjoyed most about diving was supporting learners at the dive school where I was training. I trained as a Dive Master then as an Open Water Scuba Instructor which reinforced my belief that I would only be happy pursuing a career the was centred around teaching.

What does your role involve?

Leading on Teaching, Learning and Assessment, I am responsible for ensuring that all students receive the highest quality of teaching. My main task is to ensure that the subject specialists delivering our courses are given the best possible environment to help our students achieve outstanding results. I am also responsible for establishing a selection of Sports, Academic and Medics' Academies to enrich student study programmes.

Why do you think Cornwall needs Callywith College?

Whilst working at Truro and Penwith College, it was very apparent that students were travelling very long distances in order to access the outstanding teaching and learning offered. Callywith College offers that same outstanding experience to North and East Cornwall and Devon.

How does it feel to be part of the Callywith College team?

It is exciting to be part of such and amazing team who working in state-of-the art facilities. I am really proud to say I work at Callywith College!

What about working with Callywith College do you enjoy the most?

The thing I have always enjoyed the most since starting my career is getting to know the students, supporting them in realising their potential and learning about their achievements. It is always great to bump into a student years down the line and find out about the amazing experiences they have had and amazing opportunities ahead.

What one thing about you might surprise people?

When I lived in Wales, I volunteered for a small animal rescue charity who would move animals all around the UK. We would move animals from shelters that were at capacity to shelters that had space. Most commonly, I would transport dogs and cats but on one occasion I had the company of a duck, an albino frog and a budgie, along with my usually yappy collection of dogs.

When you're not working, what is your favourite thing to do?

I really enjoy kayaking, SUPing and pretty much anything else that gets me in the sea. My wife and two young daughters also love the sea but during the winter months we tend to settle for a walk on the beach and a paddle.

What advice would you give students considering applying for Callywith College?

Get your application form in and come for an interview. You will be amazed by the quality of our the facilities and the enthusiasm of our staff. Come and be a part of this outstanding college.