Jamie Crowle - Student Services Lead
Jamie, who has a background in both teaching music and student support, leads the Student Services department at Callywith College, helping students with a wide variety of issues including housing, finance, bursaries and careers guidance, through to sexual health advice and mental health support. Jamie is also the College's Deputy Designated Safeguarding Lead.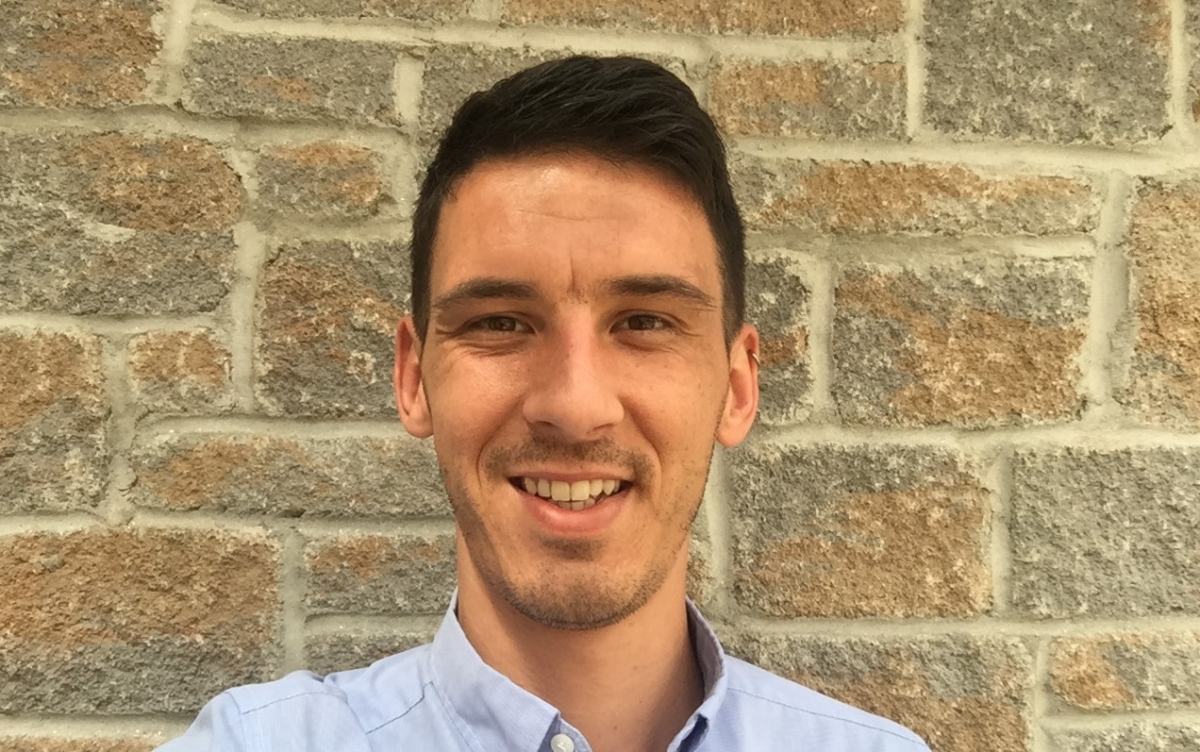 What is your background in education?
I studied a Jazz degree at university and went straight into teacher training when I graduated in 2009. Alongside my interest in music I always knew I wanted to be a teacher and work with young people so this was a natural step for me to take.
I have been involved with education on and off ever since then and spent the following years teaching private guitar lessons to various age groups and in a primary school before joining Cornwall College as a Music Lecturer/Course manager. After a number of successful years working with some great staff and students I decided it was time for a change and, although I enjoyed being in the classroom, I found myself being drawn more towards the pastoral side of education.
When the opportunity came to move into a role within the Student Services department at Callywith College, I took the leap and have been involved in pastoral care ever since.
What inspired you to pursue a career in education?
When I first started, it was all about the specifics of teaching and the musical side of things, however, the more experience I gained and the older I got, my philosophies changed and I began to consider the wider picture of young people in education. The reason I went into teaching was because I always knew I wanted to work with young people and it was a great opportunity to do that whilst incorporating my love for music. I was also fortunate enough to have some great teachers when I was a student myself at Truro College, whose enthusiasm and passion really rubbed off on me and showed me that teaching and learning can be fun! Nowadays, I am inspired by the students I work with. Seeing young people overcome personal barriers, succeed and achieve, provides a huge sense of satisfaction for me and inspires me to carry out the work I do every day.
What does your role involve?
I lead the Student Services department in conjunction with the Assistant Principal for Student Experience. I am responsible for the day to day operation of all student services and supporting students with any issues they may be experiencing. I help students with a wide variety of issues including housing, finance, bursaries and careers guidance, through to sexual health advice and mental health support amongst many other things. As well as providing personal support, information, advice and guidance, I am also an active member of the College's safeguarding team and play a key role on welfare and disability issues across the College.
Why do you think Cornwall needs Callywith College?
Callywith College provides students from the North and East of Cornwall access to the outstanding Truro and Penwith experience and facilities without having to travel huge distances.
What about working with Callywith College do you enjoy the most?
I am enjoying meeting the students and being part of something brand new and setting up the Student Services department from the very beginning. I am excited to see how the College will develop in the future and the impact it will have on the lives of the young people within the community.
What one thing about you might surprise people?
Although my educational career has progressed from music into pastoral care, I am still active on the local music scene and enjoy playing gigs in and around Cornwall.
When you're not working, what is your favourite thing to do?
When I am at home, I can usually be found with a guitar in my hands or cooking up a storm on the BBQ if the sun is out! I love living by the sea and spend as much time as I can time on the beach walking my dog or hitting the surf if the conditions are good!
What advice would you give students considering applying for Callywith College?
The qualifications you gain at college can be life changing and open many doors for you in the future. I know it may seem a bit daunting when you are leaving school, but it's actually incredibly exciting and liberating – you can decide your own fate and shape your own future! If you are unsure of what you want to do or study, or how to get in to a particular job or industry, don't worry! Pop in and speak to a member of staff about your options and they will be able to guide and advise you.
Studying at Callywith College will be a unique and life changing experience. It will help to open doors you never even knew existed and set you up to become a successful adult later on in life. You'll get to work with staff who are specialists in their fields and meet new friends and like-minded people, all in brand new and state-of-the-art facilities.