Matt Andrews - Geography Lecturer
Matt, who is responsible for establishing and delivering A Level Geography and Environmental Science courses at Callywith and was previously a Lecturer in the subjects at Truro College, ensures the courses provided are of the same high quality, allowing students to achieve their best. In addition to his academic role, Matt coordinates the Duke of Edinburgh Award programme.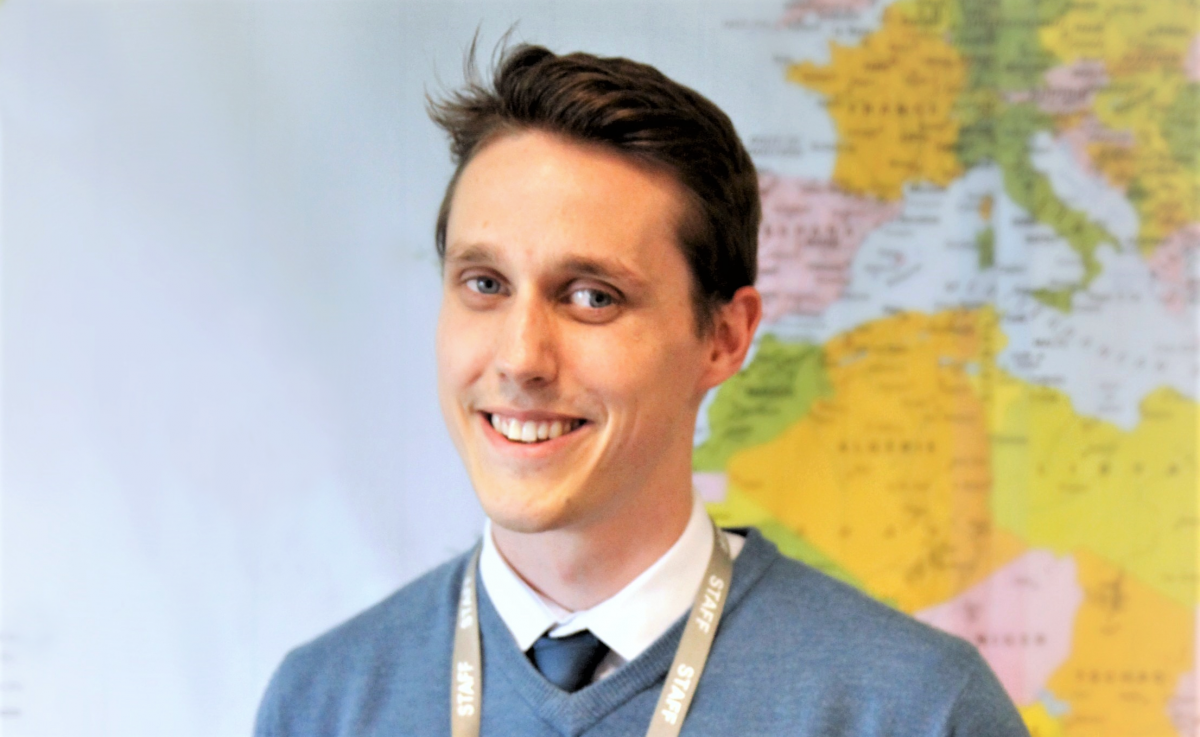 What is your background in education?
After completing secondary school in Penzance, I went on to study at Truro College to complete my A Levels. It was my time at Truro which helped me to discover my interest in everything Geography. I studied for a BSc in Geography at the University of Southampton and then following a couple of years of work and travel I went on to complete my teacher training in secondary Geography at the University of Bristol. I have since worked at both the Truro and Penwith sites, teaching A Levels in Geography, World Development and Environmental Science alongside teaching Geography on the International Baccalaureate.
What inspired you to pursue a career in education?
Geography and Environmental Science help to explain the past, present and future of our world, it helps us to identify humanity's successes and failures and encourages us to learn from both and drive the planet forward responsibly - I can't think of anything more important. Since working in education there is one clear factor which keeps me motivated, it's the students that I see every day that keeps me inspired. I've been exceptionally lucky to teach such talented and enthusiastic young people from all over Cornwall and it's incredibly rewarding to see them succeed and progress onto great things.
What does your role involve?
I am responsible for establishing and delivering our A Level Geography and A Level Environmental Science courses at Callywith. I continue to work closely with friends and colleagues from Truro and Penwith College to ensure the courses provided are of the same high quality, allowing students to achieve their best. In addition to my academic role I coordinate the Duke of Edinburgh Award programme.
Why do you think Cornwall needs Callywith College?
I know first-hand what an impact post-16 education can have on your life direction. I joined Truro College feeling a little directionless from school. I quickly found an interest in my subjects and really appreciated the support and advice given to me by fantastic lecturers, some of whom I have the pleasure of working alongside today. I left Truro with a strong set of A Level results far exceeding my own expectations and have gone on to have a very rewarding career. I therefore feel strongly about the need for exceptional post-16 education to be offered to all students across Cornwall - Callywith certainly helps fill the gap for some students where distance to Truro is just such an incredible hurdle.
What about working with Callywith College do you enjoy the most?
Being able to extend the reach of our fantastic Geography department into East Cornwall. I'm lucky to work with such a dedicated team at Penwith and Truro who, along with myself, do our best to deliver the most contemporary and interesting aspects of the subject. We provide some amazing opportunities to join us on international adventures and I look forward to offering these at Callywith. I have also enjoyed working with my Callywith colleagues in setting up our new college and the challenges that we have been able to take on together.
What one thing about you might surprise people?
I enjoyed Modern History much more than Geography at school, I hope the Historians don't see this!
When you're not working, what is your favourite thing to do?
Anything on, in or under the sea!
What advice would you give students considering applying for Callywith College?
If you're motivated to do well, Callywith will certainly offer opportunities which will set you up for the rest of your life. Attend open days to find courses that interest you, if you find the topics interesting then it will be easier to keep on top of the additional study and ensure your success.