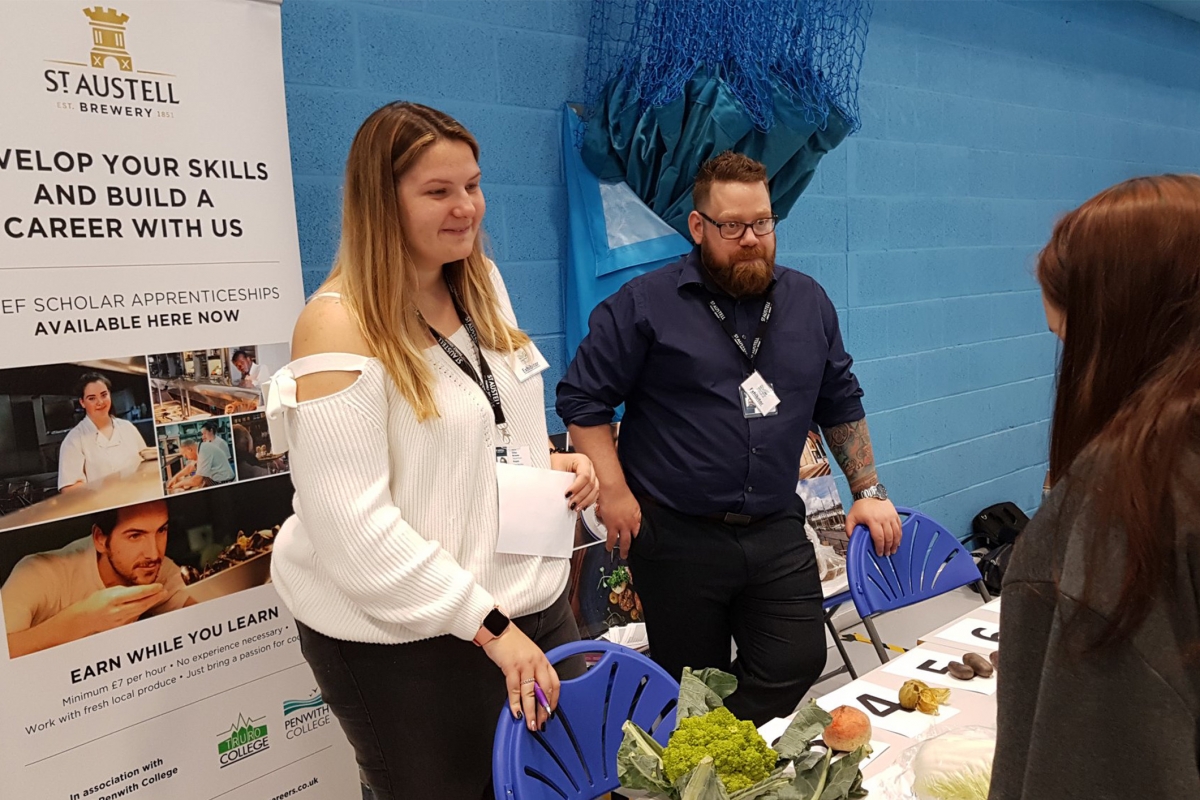 At Callywith College we are dedicated to developing your employees of the future. We need your help to raise their career aspirations, develop their employability skills and learn more about the exciting industries in Cornwall.

Callywith College is committed to providing high quality careers, education, information, advice and guidance to help inspire students and to enable them to make rational informed career decisions. Callywith College aims to meet all eight Benchmarks identified by the Gatsby Foundation.
You can support and enthuse students in lots of different ways:
Organise a visit to your business or organisation.
Take part in our annual 'Careers Fair'.
Offer a work experience placement(s).
Give an inspiring talk about your job role and/or sector.
Help bring a subject to life by linking it to your industry/sector.
Take part in mock interviews of Year 1 and Year 2 students.
Run hands-on workshops with activities linked to your area of expertise.
Help champion specific issues and challenge barriers in the workplace around gender stereotyping, disability.
Support employment routes for young people with special educational needs and disabilities and offer a work experience that is co-supported by the College.
By getting involved, in addition to supporting the development of the future workforce in Cornwall, you will broaden the minds of young people, develop the skills of your employees and forge strong community links.

If you would like to discuss getting involved in any of the above activities at Callywith, please contact the College's Careers Leader Jamie Crowle by emailing jamiecrowle@callywith.ac.uk or calling 01208 224126.