Abbie
Former A Level English Language, History, Media Studies and Extended Project Qualification (EPQ) student Abbie talks about her experience at Callywith and studying English with History at Plymouth University.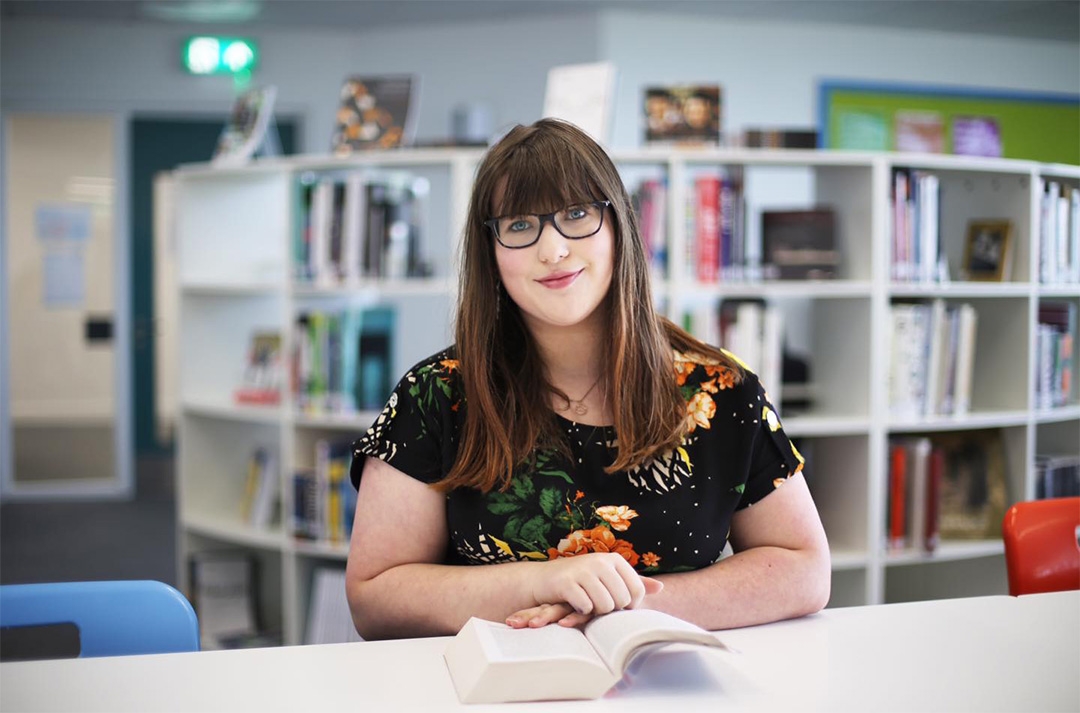 Previous school: Bodmin College

Courses studied: A Level English Language, History, Media Studies and Extended Project Qualification (EPQ)

Extra activities: Historical Association's Great Debate, Young Curator at Cornwall's Regimental Museum, College Magazine

Progression: English with History - Plymouth University
How did Callywith influence and support you in your application to university?
The opportunity to study Extended Project Qualification (EPQ) at Callywith definitely influenced my university course choice. I chose to study the Salem Witch Trials and how modern day literature and books have portrayed witchcraft, versus how supposed witches were actually treated. Looking at that from a self-directed course really influenced my decision to continue my English studies further at university.
Why did you choose to study English and History?
I've always wanted to study English because I like looking at how views and feelings can be constructed through pieces of literature. I love books and a significant amount of them have inspired me and made me more creative.

My love for History came later, which is why the English with History course at Plymouth is great - I really get to look at the way history shapes literature, which is really fascinating.
How are you finding your course / experience at university?
The varied modules are the main elements of what makes university so exciting. So far, I've studied modules from Imperial History to English Literary Theory, and the variety of lectures made it fresh and exciting. The option to study two subjects is also very exciting, which helps me tailor my specific interests for the modules I chose for my second year.
What are you hoping to do in the future?
In the future I am hoping to work in politics or historical research and communications.