Angeline
Former Level 3 Business Diploma student Angeline talks about her experience at Callywith and studying Business and Digital Marketing at Falmouth University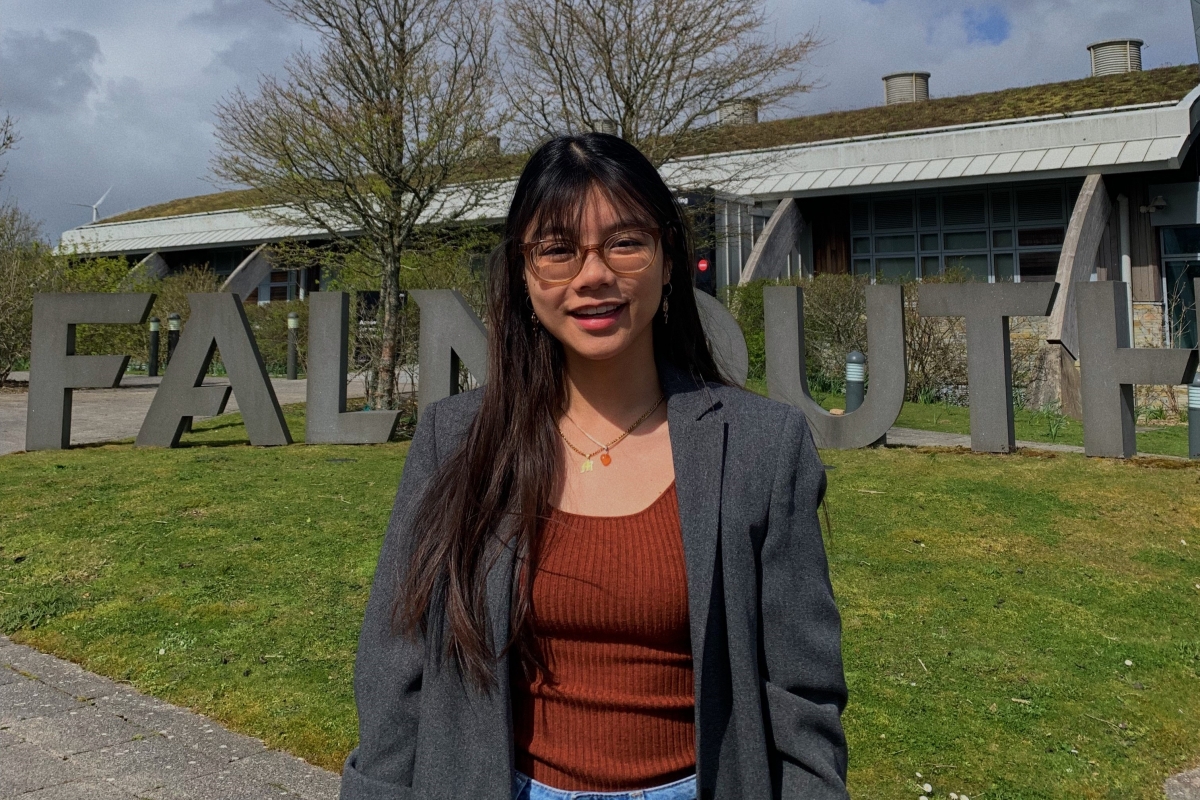 Previous School: Launceston College

Course Studied: Level 3 Business Diploma

Progression: Business and Digital Marketing - Falmouth University
How are you finding your course/experience at uni?
Initially I was really nervous but the course leaders and lecturers make sure that you settle in nicely, they are always a massive help. My uni experience couldn't better, people here are very approachable.
How did your time at Callywith influence and support your choice of/transition to university?
I really enjoyed the environment around Callywith and especially being in Cornwall I just knew I wanted to go to a university here. Transitioning to Callywith from secondary school also really helped me become familiar with the experience of moving to a different setting which helped ease some of the anxiety of moving away from home as I learned to be more independent.
What did you enjoy in particular about studying your Diploma?
I never thought I would be picking a diploma in business until I came to Callywith and I don't regret it at all. I enjoyed every aspect of studying business; from the modules to the amazing lecturers that taught them. It really broadened my understanding of the business world and how companies stay on top of the competition within their industry. I also had so much fun going on field trips to gain an in-depth knowledge of companies, especially being able to go out and experience it first hand.
Why you chose to study your uni course?
I chose to study Business & Digital Marketing because I really enjoyed the marketing module in my diploma so I thought why not go further. I wanted to learn more about how businesses decide to market their products or services and what channels they use. It fascinates me how much social media has grown and used to promote almost everything, and so far I couldn't be happier with my choice.
How has your Diploma helped you in your degree?
As I mentioned, in my first year of Callywith I had fun with the marketing module which led to my keen interest in learning more about marketing especially in the digital aspect. Having prior knowledge of some analysis tools and models has really helped with some of the modules in my degree. Because most of my work in my diploma consisted of assignments, that has given me more than enough experience in essay/assignment writing which is very useful for my degree as it is mostly coursework based (similar to my diploma).
What are you hoping to do in the future?
In the future I hope to lead a career in digital marketing, probably starting off with an internship and making my way up. As I'm still on my first year I was considering potentially doing a masters year to really hone my marketing skills. Developing my skills and abilities is my top priority for the future, but there's no rush to make a decision as I still have a long way to go studying at university.