Becca
Former A Level Psychology, Sociology and Biology student Becca talks about her experience at Callywith and studying Education and Psychology at Cambridge University.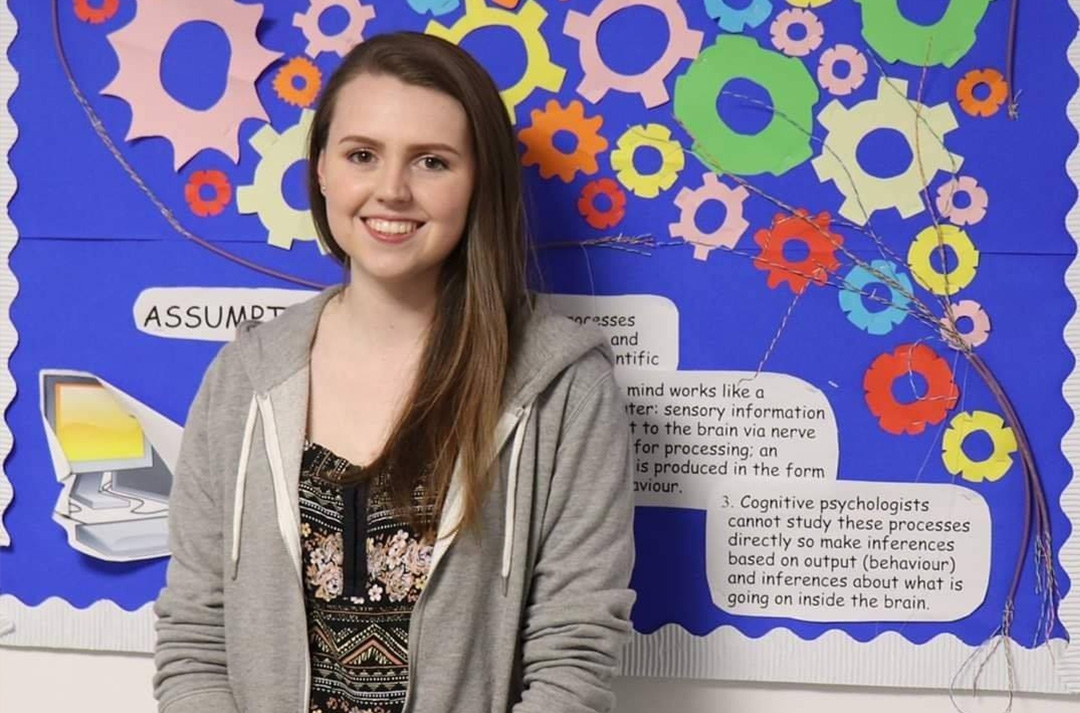 Previous school: Bodmin College

Courses studied: A Level Psychology, Sociology and Biology

Extra activities: Student Ambassador, Academic Academy

Progression: Psychology and Education - Cambridge University
How did Callywith support you in your application to university?
My tutor at Callywith played a huge part in encouraging and supporting me throughout the university application process. She regularly met with me, reassured me and helped me to create an application and personal statement I was really pleased with. The College also offered me the opportunity to have a mock Oxbridge interview which was hugely helpful in giving me a good idea about what the real interviews would be like and what to expect when I got there.
How have your A Level studies helped you in your degree?
It's been so encouraging to find that all of my A Level subjects have been really useful in studying both education and psychology at university level. The content in all three of the A Levels I studied at Callywith have provided me with a solid foundation to build on and have undoubtably come in handy whether it be in a lecture or a last-minute essay!
How are you finding your course / experience at university?
So far university life has been a bit of a whirlwind! It's only really in the last couple of weeks that I have looked back over all my work and realised how much I've learnt. It's a real privilege to be studying a subject I'm really interested in, with fellow students and lecturers who are just as passionate about the topics we cover as I am. It's been a great experience meeting new people from all kinds of different backgrounds and getting to know such a beautiful new city.

I have really enjoyed looking at topics such as intelligence, gender, psychopathology and perception. It's so brilliant being able to study a subject that's so broad and yet allows you to really dig deep into the aspects that you find most interesting. I have been lucky enough to meet with and have discussions with some brilliant psychologists who have helped guide me through my first year whilst supporting and encouraging my academic study. Psychology is definitely a subject at university which, if you're interested in it, won't be a let-down!
What are you hoping to do in the future?
In the future, I'm interested in doing some further study after my degree and possibly getting involved in research. I have also looked into some possible psychology careers such as psychotherapy and considered other routes such as educational psychology/journalism. So, on the whole I'm not too sure at this stage, but I am grateful that I have lots of options open to me.