Caitlin
Former A Level Maths, German and Biology student Caitlin talks about her experience at Callywith and her finance apprenticeship with Saputo Dairy UK through Truro and Penwith College.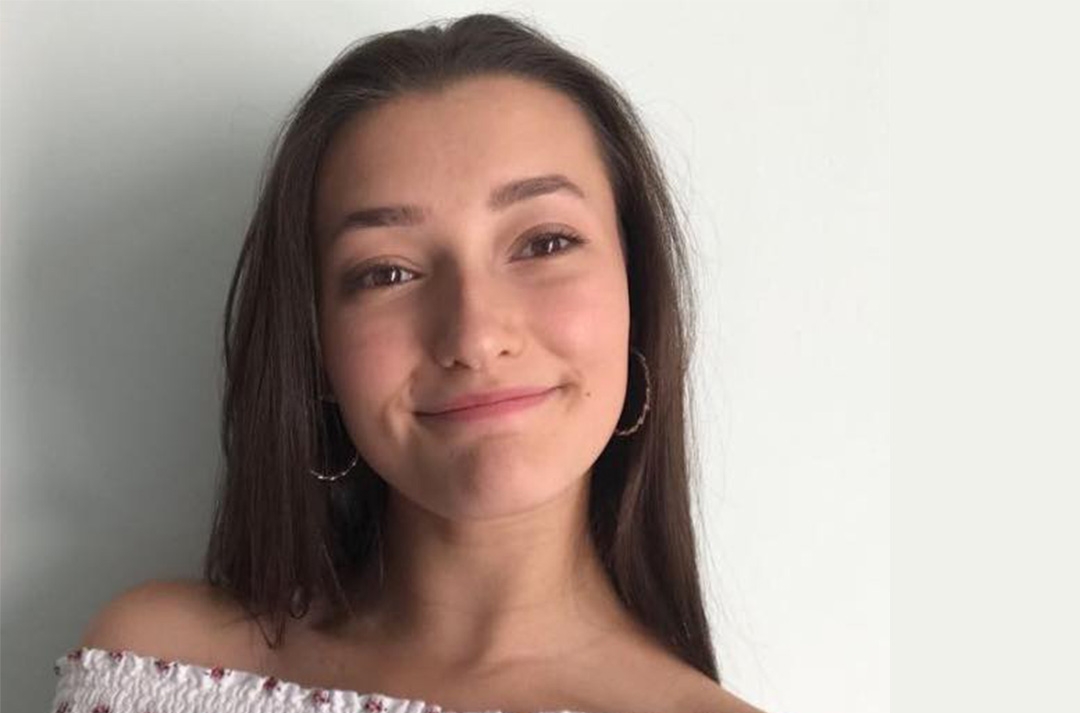 Previous school: Sir James Smith Community School
Courses studied: A Level Maths, German and Biology
Progression: Finance Apprenticeship - Saputo Dairy UK through Truro and Penwith College
How did Callywith support and influence your decision to do an apprenticeship?
All staff whom I had contact with whilst studying at Callywith College were very supportive. The college connected me with an apprenticeship adviser whilst I was searching for/applying to apprenticeships and my tutor Ryan Hughes provided an incredibly complimentary reference, capturing my unique character and skill set.
Why did you choose the apprenticeship route?
I chose an apprenticeship as opposed to university or full time employment because accountancy was a profession that I had heavily considered for quite some time. However, I was not 100% sure as to what I wanted. By doing an apprenticeship, it gave me the opportunity to explore accountancy as a profession whilst being able to save money, gain tonnes of invaluable experience and whatever the outcome, be left with a highly useful and widely recognised qualification.
How much time do you spend in the workplace vs classroom?
I'm considered as a full time employee with Saputo Dairy UK working a 35 hour week Monday-Friday (typically 09:00-17:00) however as an apprentice, 20% of my working hours (one day a week) are dedicated to college studying the AAT Foundation Certificate Level 2.
What does your day in the workplace involve?
At the moment, given the current situation, I'm both working and studying from home the majority of the time. As an apprentice, my workload is constantly broadening as I gain more knowledge and skill. My current responsibilities are largely admin based, including; payroll, processing financial documents, supply chain, stock takes, etc. I also attend lots of calls and meetings throughout my working week, some of which I play a forward role in and others purely to gain insight from. On the whole my role as a finance apprentice is a reflection of me and my development. Progression is made easy whilst working with such a supportive employer and team who put tremendous effort into ensuring I get all the experience I need in the office to nurture my learning.
What does your day in the classroom involve?
College is an equally supportive environment. My college day consists of one lecture from 09:15-14:00, in the second year of my apprenticeship the remaining 2:15 hours of my dedicated 7 hours will be consumed by the development of my personal portfolio, however for the first year I make up this time with independent study. My course is made up of 5 modules each examined separately and a synoptic assessment which will consist of 4 of these 5 modules and will be taken at the end of the year.
What is the best thing about an apprenticeship?
I don't think I could pinpoint one thing. I love every aspect of it and truly believe it to be the best decision I could've possibly made for myself at the time.
When do you finish & what will your next steps be?
I finish my AAT Foundation Certificate Level 2 next summer (2022.) However my apprenticeship with Saputo Dairy UK is set to continue whilst I complete my AAT Foundation Certificate Level 3/Level 4 and whilst I study either ACCA or CIMA depending on which qualification I choose is best for me at the time. Once I have finished my apprenticeship, I will continue to work as I full time employee at Saputo Dairy UK. However I also hope to do lots of travelling once fully qualified. As Saputo Dairy is an international company with sites all over the world, including Canada, Australia, Argentina, America and many more, I'm hopeful that combining work and travel is an opportunity that presents itself in the future.

Do you have any tips for students considering apprenticeships?
I would highly recommend Saputo Dairy UK to anyone considering doing an apprenticeship. Over the last six months that I have spent as an apprentice with them I've experienced nothing but extreme flexibility, incredible generosity and full support. Apprenticeship vacancies can be found advertised on their website – www.saputo.com