Ella
Former A Level Economics, Geography and Environmental Science student Ella talks about her experience at Callywith and studying BSc Economics at Cardiff University.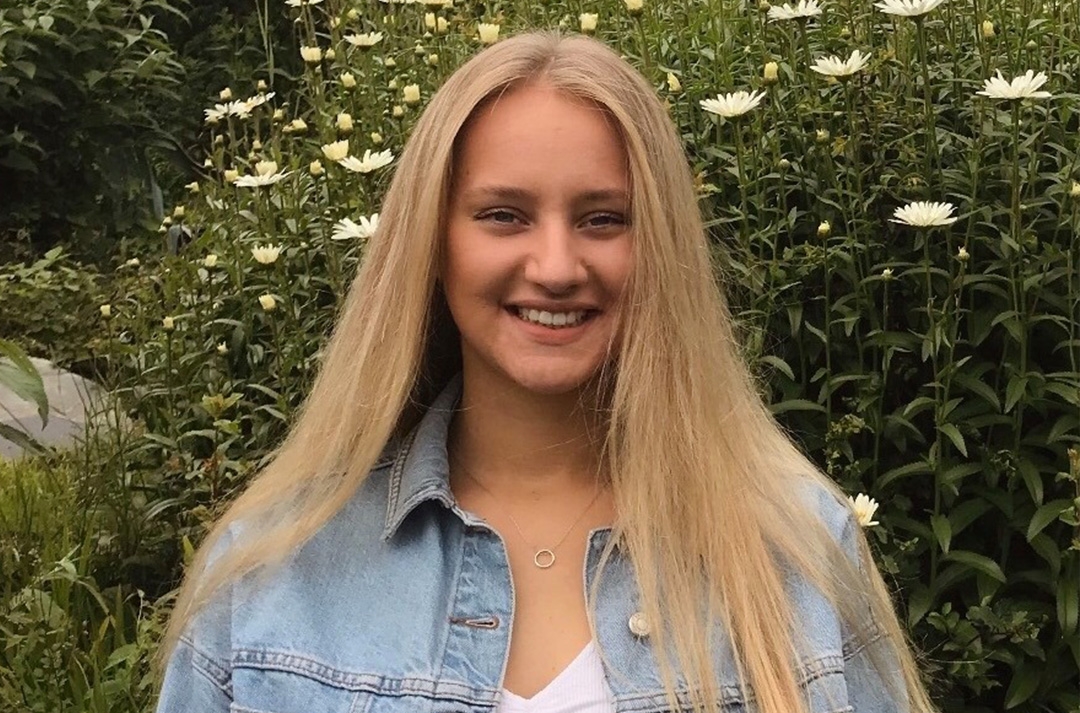 Previous school: Sir James Smith Community School

Courses studied: A Level Economics, Geography and Environmental Science

Progression: BSc Economics - Cardiff University
How did Callywith support you in your application to university?
I had lots of support from my tutor Tim with my personal statement and the whole application process. I think the process of applying and going for interviews at universities can be quite daunting but it was nice to feel so supported by everyone at Callywith.

I found Callywith to be a great stepping stone into university because the campus feel of Callywith almost feels like a very small uni. Time management is definitely a key part of doing well at uni and this is something I learned at Callywith with using "free periods" wisely.
Why did you choose to study Economics?
I'm particularly interested in the macroeconomic concepts. I think in the time that we are living in now, economics has to be one of the most interesting and relevant subjects to study.

I chose to study economics at uni for a number of reasons but primarily due to really enjoying studying it at A Level - especially in second year. My economics lecturer at Callywith, Ryan, delivered really interesting lectures which is what initially encouraged me to look into studying an economics degree.
How have your A Level studies helped you in your degree?
A Level Economics has really helped to give me solid foundations for studying my degree. I felt that I was able to start my degree with confidence knowing that I had given myself the best chances by studying it at A Level.

A Level Geography has also proven to be very useful where many of the human geography based modules, such as superpowers and globalisation, gave me good basic knowledge to progress my understanding of political and international relations. Another really useful topic was sustainability which is something I also studied in Environmental Science. Sustainability is extremely important when looking at policy in economics and I felt that having a background of geographic knowledge helped me to grasp a better understanding of the bigger picture.
How are you finding your course / experience at university?
My experience at uni has far beyond exceeded expectations. I was really lucky that I had such good flatmates in halls which made living away from home really fun. The nightlife in Cardiff is amazing - highly recommend!!

I also feel super fortunate to be studying a degree I enjoy so much. Although there are definitely challenging aspects of the course rooted in the maths and statistics, I'm finding it to be really interesting and very current. My course is located across the Business, Law and Politics schools which has enabled me to select a variety of modules including legal studies and international relations which made first year feel really dynamic.
What are you hoping to do in the future?
I'm planning to undertake an Industrial Placement year whilst at uni. After uni, my main aspiration is to move abroad and use my economics degree in possibly the banking sector. I'm also planning to do a ski-season and carry on progressing my equestrian sports with the aim of eventually having my own string of competition horses to continue to compete while I'm working.