Ella
Former A Level Economics, Geography and Environmental Science student Ella talks about her experience at Callywith and studying BSc Economics at Cardiff University.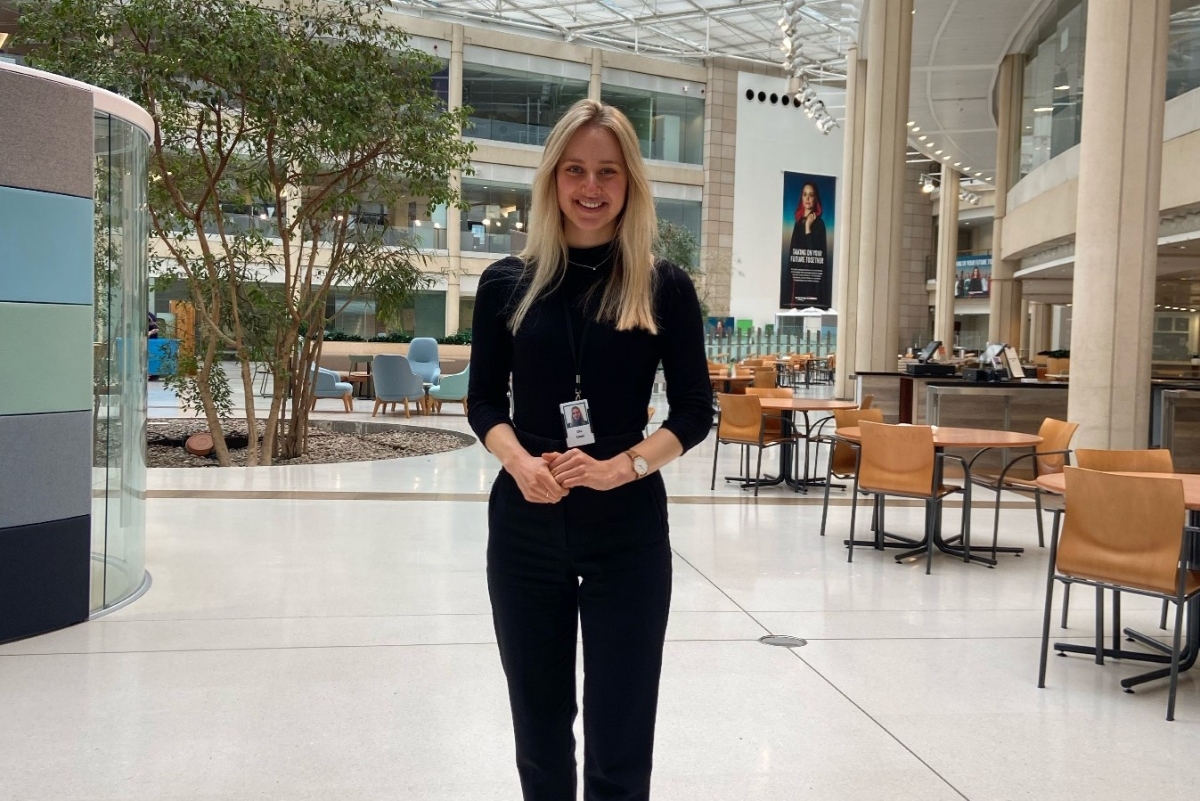 Previous school: Sir James Smith Community School

Courses studied: A Level Economics, Geography and Environmental Science

Progression: BSc Economics - Cardiff University
How did Callywith support you in your application to university?
I had lots of support from my tutor Tim with my personal statement and the whole application process. I think the process of applying and going for interviews can be quite daunting, but it was nice to feel so supported by everyone at Callywith.

I found Callywith to be a great stepping stone into university because the campus feel of Callywith almost feels like a very small uni. Time management is definitely a key part of doing well at uni and this is something I learned at Callywith with using "free periods" wisely.
Why did you choose to study Economics?
I chose to study economics at uni for a number of reasons but primarily due to really enjoying studying it at A Level - especially in second year. My economics lecturer at Callywith, Ryan, delivered really interesting lectures which is what initially encouraged me to look into studying an economics degree. I also broadly knew the type of industry I wanted to pursue a career in, so economics felt like a fitting choice that wouldn't restrict my options too much if I changed my mind later on.
How have your A Level studies helped you in your degree?
A Level Economics has really helped to give me solid foundations for studying my degree. I felt that I was able to start my degree with confidence knowing that I had given myself the best chances by studying it at A Level.

A Level Geography has also proven to be very useful where many of the human geography based modules, such as superpowers and globalisation, gave me good basic knowledge to progress my understanding of political and international relations. Another really useful topic was sustainability which is something I also studied in Environmental Science. Sustainability is extremely important when looking at policy in economics and I felt that having a background of geographic knowledge helped me to grasp a better understanding of the bigger picture.
How are you finding your course / experience at university?
My first 3 years at Cardiff uni have been awesome! The pandemic definitely made my experience more challenging, but I'm looking forward to hopefully having a more 'normal' final year when I return in autumn.

I'm currently working as a Risk Analyst for Lloyds Banking Group on a Professional Placement Year in Edinburgh. Now eight months in, and I'm really loving it! I'm based in the Investment and Funds Team within the Insurance and Wealth division. This is my first corporate role and, although daunting to begin with, it has been an awesome environment to work in. It's been fantastic exposure to the banking industry, and amazing to learn from specialists within their fields. LBG have been really keen to support and invest in my professional development which has enabled me to take lots of different opportunities throughout my placement - a recent highlight being presenting to senior directors and stakeholders at a Town Hall Event.
What are you hoping to do in the future?
I'm really excited to have been offered an extension with LBG on my placement over this summer. I have my flights booked to go travelling for a couple of months afterwards and then I'll be back to uni for my final year. Having had a really positive experience within the banking industry, I am looking to secure a grad scheme, and ultimately a permanent role within the finance/ investments world.