George
Former Level 3 Information Technology Diploma and AS Maths student George talks about his experience at Callywith and his role as an MIS and IT Administrator for Apprenticeship Training Provider, GFTS Ltd.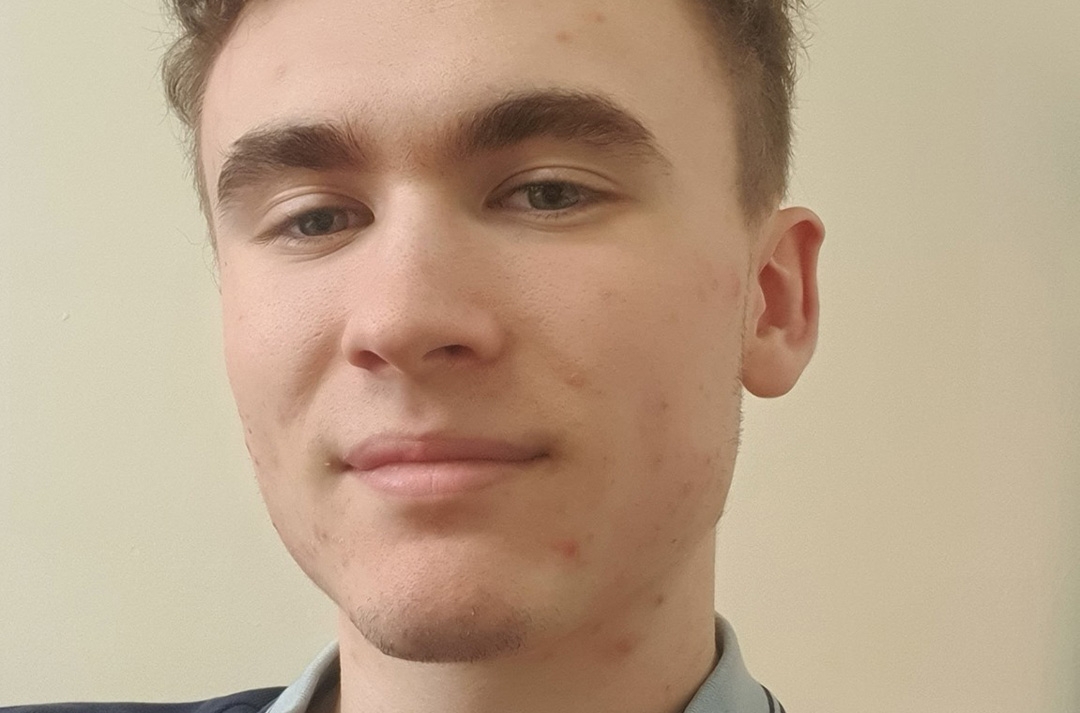 Previous School: Wadebridge School

Courses studied: Level 3 Information Technology Diploma and AS Maths

Extra Activites: Esports Academy

Progression: MIS and IT Administrator for Apprenticeship Training Provider - GFTS Ltd
How are you finding your role as a MIS and IT Administrator?
I have absolutely loved every minute of my job. Having a daily routine has not only benefited me in terms of discipline, timeliness and work ethic, but has also be vital during lockdown – it has been so important for my mental health to keep getting up early in the mornings and having a plan for the day. I am very thankful that I have had this job to keep me busy. It has often been challenging and on occasions very stressful, but I get a lot of enjoyment out of overcoming the problems that I have been presented with.
How did Callywith support you in your career choice?
I found that Callywith put a huge emphasis on 'opportunity' – making the most of what you've been given and never missing a chance to do something beneficial to you and to others. It is because of this, that I opted to go for full-time work instead of going on to higher education and it has been without a doubt one of the best decisions in my life so far and I have my lecturers and everyone else at Callywith to thank for that!
Why did you choose your job role?
I chose to be in the job that I am currently in for a variety of reasons. I wanted to go in to full-time work as soon as I could so that I could start earning, start developing a good work place attitude and to gain experience applying the knowledge that I currently have in to real-life situations. The role itself was very enticing – it started out as me being "The IT Guy", which was a perfect way for me to get comfortable within a working environment and something that I was very much prepared to do, but has since developed in to a role of much higher responsibility that utilises more of my knowledge and skills.
How have your studies at Callywith helped you in your job role?
The IT course at Callywith was fascinating for me because it covered a whole variety of topics within IT, and due to my unwavering passion for computers, it was incredibly enjoyable to expand my knowledge of technology even further. I was then able to incorporate new things that I had learnt in to topics that I was more comfortable with and vice versa.

AS Maths was nearly always a challenge and I get a huge sense of satisfaction from solving problems: particularly when there is a structured method to the process. This skill that I developed - to be able to recall formulas (methods) for solving specific problems – bolstered my IT skills, too, and resultantly has been incredibly helpful in my day-to-day tasks at work.

Having knowledge of so many different IT topics at my disposal has been especially helpful when I have been presented with general IT problems at work – I am able to build on it with each incident that occurs, too, which allows me to solve issues much faster in the future. It has also given me the tools to be able to create new systems and manage the IT infrastructure within the company very effectively and think about different considerations for each choice that I make i.e. the level of security, the usability, the efficiency etc.

I would say that Maths has further improved my problem solving and intuition skills, which is beneficial regardless of what job you are in, but particularly for me with managing IT systems.

What are you hoping to do in the future?
In the short term, my aim for the future is to be as much of a valuable asset to this company as I can be for the period that I am here, so that when the time comes for me to move on, I have made a genuine impact on the company and that they are in a stronger position than they were when I started. I would like to have a career in computer programming – likely games or software development. Then if the opportunity arose, I would love to become a teacher/lecturer further down the line, in either teaching IT or Maths.