George
Former A Level French, Spanish and Media Studies student George talks about his experience at Callywith and how he is finding studying Modern Languages at Swansea University.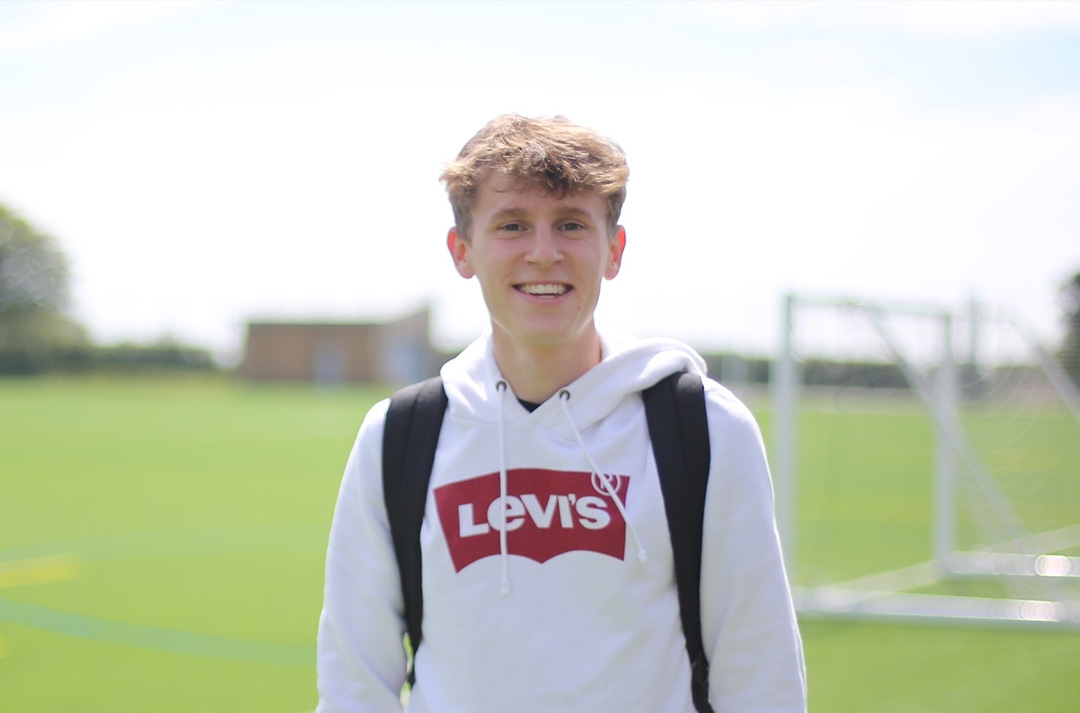 Previous school: Callington

Courses studied: A Level French, Spanish and Media Studies

Extra activities: Football Academy, Spanish trips

Progression: Modern Languages - Swansea University
How did Callywith support you in your application to university?
When going through the university application process I had lots of support from all of my lecturers at Callywith and my tutor, Matt. My lecturers all helped me to write my personal statement and gave me advice about which universities were good for the course I wanted to do, they encouraged me to choose what university was best for me and I couldn't be happier with the choice I made with their advice.
How have your A Level studies helped you in your degree?
A level studies in French and Spanish at Callywith helped me massively with preparation for a degree in Modern Languages because the lecturers push you to do extra work and will give you difficult content to make sure you are prepared. They are always there to check your work and further your knowledge. The fact that they pushed me to do extra content has been really helpful in my first year of uni and massively helped me to do well in my January and summer exams.
Why did you choose to study Modern Languages?
I decided to study for a Modern Languages degree at uni because I've always enjoyed travelling to different countries and communicating with the locals. Throughout my GCSEs and A Levels I learnt that I was quite good at languages compared to other subjects and wanted to continue learning new things and developing my skills that I've already learnt. Being able to speak several different languages is also a really useful skill to have and so helpful when you go to other countries, however with languages subjects it's not all about grammar, you learn a lot about the cultures and the history of various countries which can be really interesting and broaden your knowledge of the language itself.
How are you finding your course / experience at university?
I am really enjoying my uni course and loving the uni lifestyle of going out and meeting new people, my A levels and lecturers at Callywith really helped ease the transition into university studies and overall I had an amazing time in my first year of uni!
What are you hoping to do in the future?
In the future I am hoping to work in translation and interpreting.