Georgia
Former A Level Law, Geography and History student Georgia talks about her experience at Callywith and studying Law at Oxford University.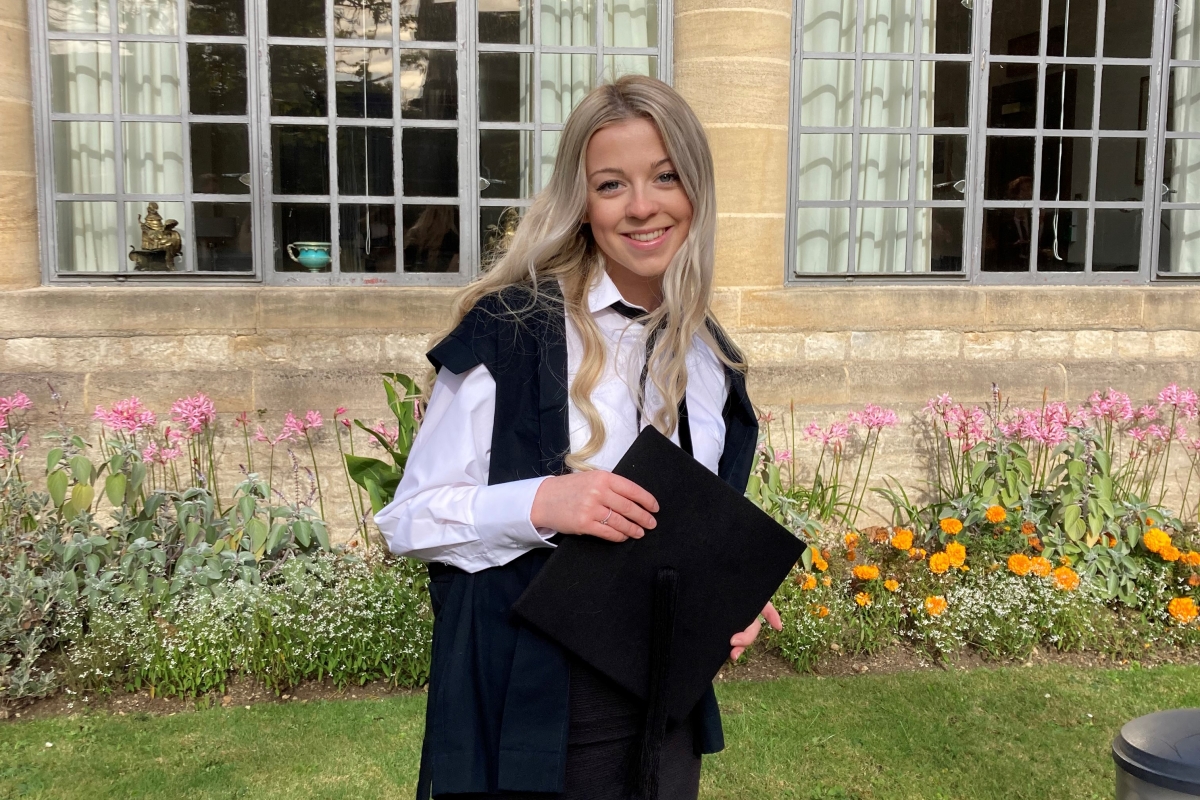 Previous school: Holsworthy Community College

Courses studied: A Level Law, Geography and History

Extra activites: Extended Project Qualification, Holocaust Ambassador

Progression: Law - Oxford University
How has your time at Callywith influenced and supported your choice of university?
My time at Callywith has been very influential in encouraging me to apply to Oxford University through the Oxbridge scheme here. The Oxbridge application process did seem scary at first, but Jonny and Charlotte were so supportive and helpful with the personal statement writing, the admissions test, and the interviews, which made me feel so much more confident throughout the whole process. The lecturers at Callywith are all so nice and so supportive with your learning that they make you stretch yourself more and will give you as much help as you need, allowing you to reach your full potential. They believed in me and encouraged me to aim high.
What was your experience at Callywith like?
My experience at Callywith was very positive - I thoroughly enjoyed all my courses and the environment I learnt in. All the teachers are so supportive and the students are so friendly. The courses were really challenging, but they are taught in a way where it's really enjoyable.
How are you finding your degree at Oxford University?
My first few weeks at Oxford have been amazing, but also incredibly challenging! The matriculation ceremony, along with all the different formalities here at Oxford, are absolutely surreal, pinch-me moments, and is nothing like anything I've ever been used to before. Oxford does live up to its name in being very challenging, and the workload is very heavy which can be overwhelming at first, but it also feels very rewarding to be learning about your subject from the biggest names in the field, as they provide insight you wouldn't get anywhere else.

​Overall, I've loved my time here so far, the atmosphere is insane and despite all the hard work, there's definitely a lot of fun to be had!
What are you hoping to do in the future?
In the future, I am hoping to go on to study to become a solicitor, or a similar career path in law!