Jenna
Former A Level Fine Art, Geography, History and AS Graphics/Illustration student Jenna talks about her experience at Callywith and studying the Foundation Art & Design Diploma at Truro College,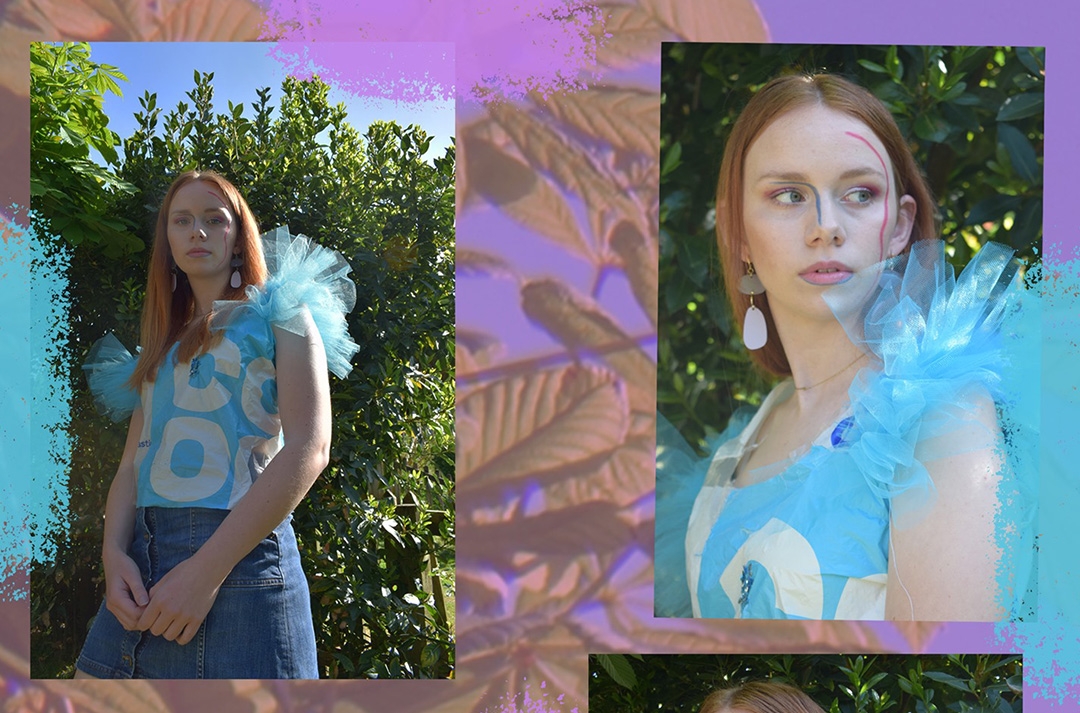 Courses studied: A Level Fine Art, Geography, History and AS Graphics/ Illustration

Extra activities: Duke of Edinburgh Award

Progression: Foundation Art & Design Diploma at Truro College


How did Callywith support you in your application to higher education?

Whilst at Callywith, I felt I had full support from lecturers to pursue the Foundation Art & Design Diploma at Truro College, after my A Level studies. There were also lots of opportunities to find out about universities, from talks, tutor sessions dedicated to writing a personal statement and the UCAS fair helped me to gain a better understanding when choosing the right course and university. When applying for university during my foundation course, I found the whole process of writing a personal statement and applying a lot less daunting as I had already been supported with this.
Why did you choose to study Art?
I really loved the A Level Fine Art course at Callywith, I felt I gained a lot more confidence to try new processes and develop my own style. Exploring techniques in drawing and painting such as colour theory, tonal studies, mark-making to name a few, allowing the artwork you make to be more structured in technique. In my second year, I took AS graphics and illustration to gain a better understanding of the digital side of art, using programmes such as Photoshop and Indesign. Printmaking was a great process which I have learnt so much from as this is an area of art that I am really interested in.

The facilities at Callywith helped me to broaden my skills which I now carry forward with me as I progress to university. In my second year, I went on the Berlin study visit which really helped to create the basis of my graphics project, where I took photos and visited various galleries.

How have your A Level studies helped you in your degree?

On the foundation course at Truro, I found that we did similar work to A levels but in much more detail, the foundation course helps you to refine your skills through the pathway stage helping to see which areas of art and design you are most interested in. I found this helpful and exciting as I could focus all my time on art without dividing my time between other subjects. The art subjects I took at Callywith mean that I was prepared for the various workshops I did at Foundation. Studying A level History and Geography has helped me to bring context to my artwork. I enjoy using the theme of the environment from Geography, which allowed me to link in specific and relevant facts which added structure to the project.

How are you finding your course / experience in higher education?

I have just finished the Foundation Art & Design Diploma at Truro College and I really enjoyed the course and was introduced to so many new processes and techniques that really helped my work to move forward, the foundation course was great as you are working more independently, similar to university. I had lots of support from my lecturers to make a portfolio ready for interviews by participating in mock interviews. The course brought together a fantastic group of people who all had similar interests in art and design, this also shows what it will be like at university where you have to take part in group crits. I also went to Amsterdam on a study visit where we visited famous galleries, the Rijksmuseum, the Stedelijk museum, the Van Gogh museum and the Foam photography museum. This was a great opportunity and I included this in my project as I created work from photographs and researched the famous artists associated with the city.
What are you hoping to do in the future?
At the moment, I am excited about starting at Bath Spa university, where I will gain new experiences and opportunities. In the future, I hope to work in design or have my own studio as a practitioner.